Browse by Solutions
Browse by Solutions
How do I Create Sales Stages for Opportunities?
November 19, 2013 05:43am by Apptivo FAQ
Answered on October 14, 2016 05:10am by Kamalapriyadharshini
Opportunities App helps you to maintain the details of all your potential opportunities. You can create and customize opportunities with the sales stage.
Steps to Create Sales Stage
Log in and access Opportunities App from universal navigation menu bar.

Click on "More" icon and select "Settings" located at the app header bar.

Click on "Opportunities" drop down.Select "Sales Stages" from left navigation panel.

Click on "Create" button and provide:
Name - Name of the sales stage.
Parent Stage - Name of the parent stage. Select a stage from a predefined list.
Description - Description about the sales stage.

Click on "Create" button to complete.
You can update the sales stage information by clicking on "Edit" icon, if needed.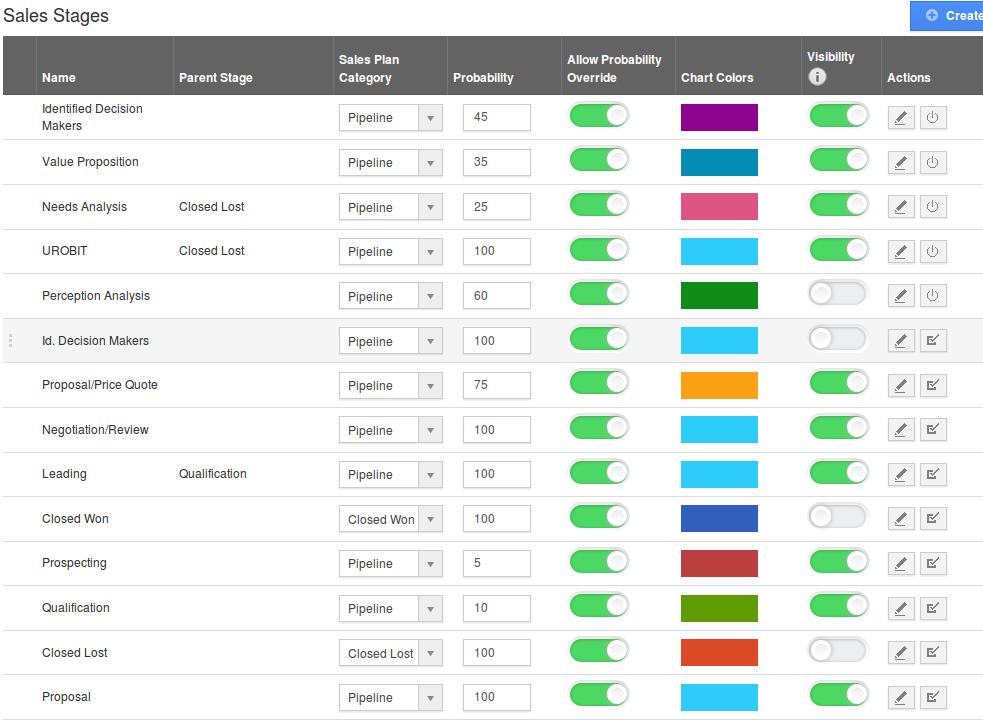 By default created sales stage will be in enabled mode.
If your Sales stage "Visibilty" is Inactive, then you cannot find that particular sales stage's opportunities in search field. For instance: Closed Won (Inactive)
You cannot find opportunities (Andrew Agasse) with sales stage "Prospecting" while searching as shown below:

But you can find it by sales stage dropdown from the left navigation panel on the opportunities dashboard.
Related Links
Add Answer
Flag Question
Please explain why you are flagging this content (spam, duplicate question, inappropriate language, etc):