There are several different configurations account administrators have access to.
Business Settings
This gives you access to control the overall business settings. Click on your name in the upper right corner > Business settings.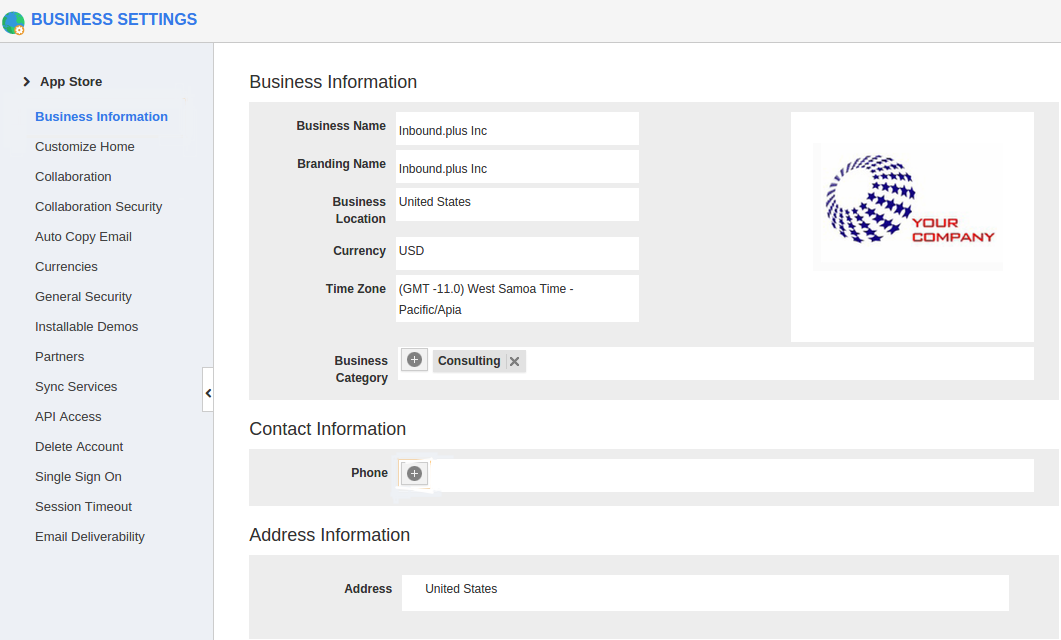 As the administrator of the firm, you'll also be able to control which apps your employees see and have access too. Assign employees default roles or create your own custom roles.
Individual User Settings
Each employee will be able to setup their own preferences. Click on your name in the uper right corner > Preferences.
App Settings
The majority of Apptivo configuration lies within each app. Apptivo gives you the controls inside each app settings.