Browse by Solutions
Browse by Solutions
Can I Edit more than a Contact at a time?
Updated on October 17, 2015 03:33AM by Admin
Contacts App play an essential role by catering every business house needs by maintaining as many contacts as possible in order to get more potential business. At the moment, we don't have multiple edit features. You may however edit an individual contact from the list.
Steps to Edit a Contact
Log in and access Contacts App from your universal navigation menu bar.
Select "Lists" drop down. Click on "Show All" from left navigation panel.

You can view all contacts in the dashboard.
Click on "More Details" icon to overview contact information.

You can view Contact overview page, in which you can modify:
Contact Details
Contact Information
Address Information
Additional Information
Hobbies & Interest
Social Information
Just place your "Cursor" in the field, which needs to be modified. For instance: "Categories"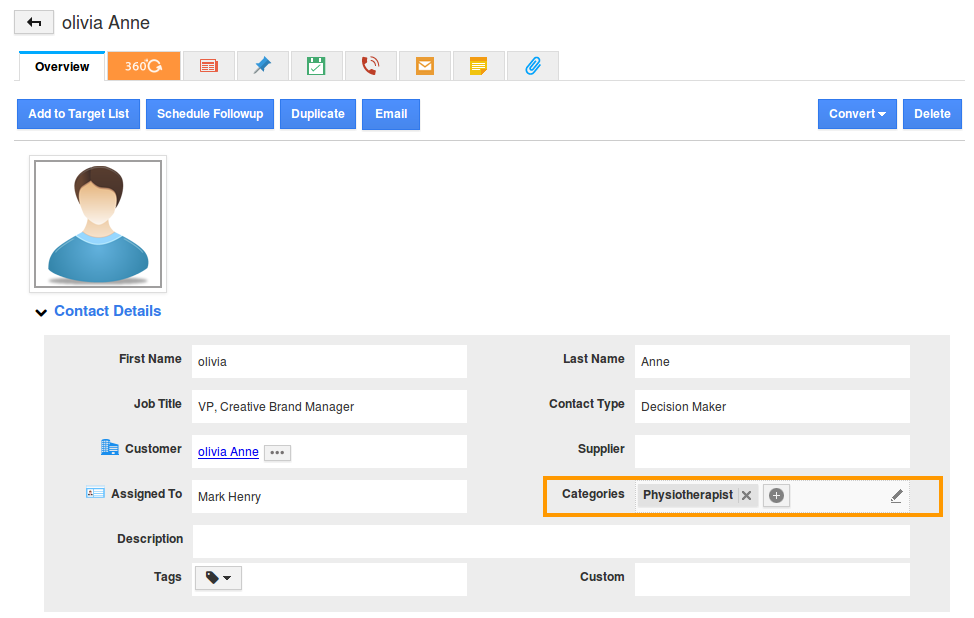 Your modification in contact overview page gets automatically updated.
Related Links
Read more about:
Flag Question
Please explain why you are flagging this content (spam, duplicate question, inappropriate language, etc):