Browse by Solutions
Browse by Solutions
How do I Create a new Project Template?
Updated on January 22, 2018 05:08AM by Admin
The Project Templates are the pre-formatted Projects that can be used to quickly create a project. In the Project template, everything such as Sub-projects, Milestones, Tasks, Teams can also be recycled. You can load your data into the Project template at the time of creation.
Steps to Create a New Template
Log in and access Projects app from your universal navigation menu bar.
Click on "More" icon and select "Settings" located in the App header bar.

Select "Templates" from "Project" drop-down located at the left navigation panel.
Click on "Create" button found in the project template dashboard.

You can view Create Template page. Provide with the Template name, Description, Status, Priority, Customer, Tags, Project Manager.

When it comes to Assignee Type, three types will produce three different results.
Static - When assignee type is static, you can assign your needed Project Manager
Dynamic - When assignee type is Dynamic, the logged in user will be your Project Manager
Customer Sales Rep - When Assignee Type is Customer Sales Rep, Project Manager will be your Customer Sales Rep
Here we created a Project Template with Customer Sales Rep as Assignee Type.
Move on to Project home page and click on "Create -> Create New Project" from the left navigation panel.
Select the template and provide with the Project details.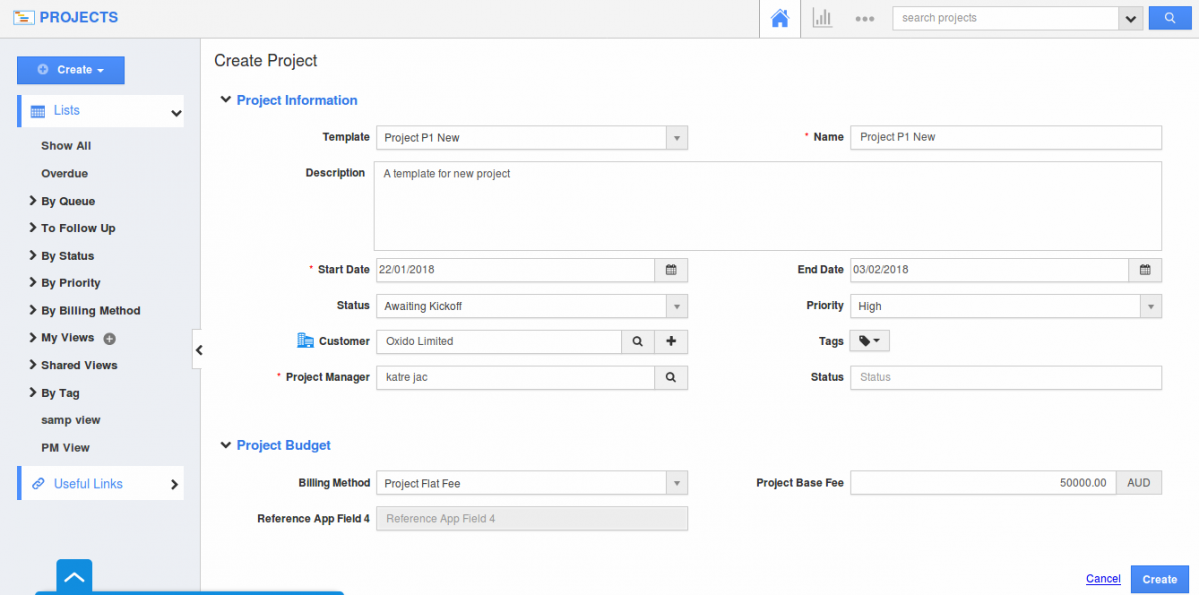 Now, if we search and select a customer from the Search icon, for instance: Fine Spray Irrigation, their Sales Rep will be assigned as a Project Manager.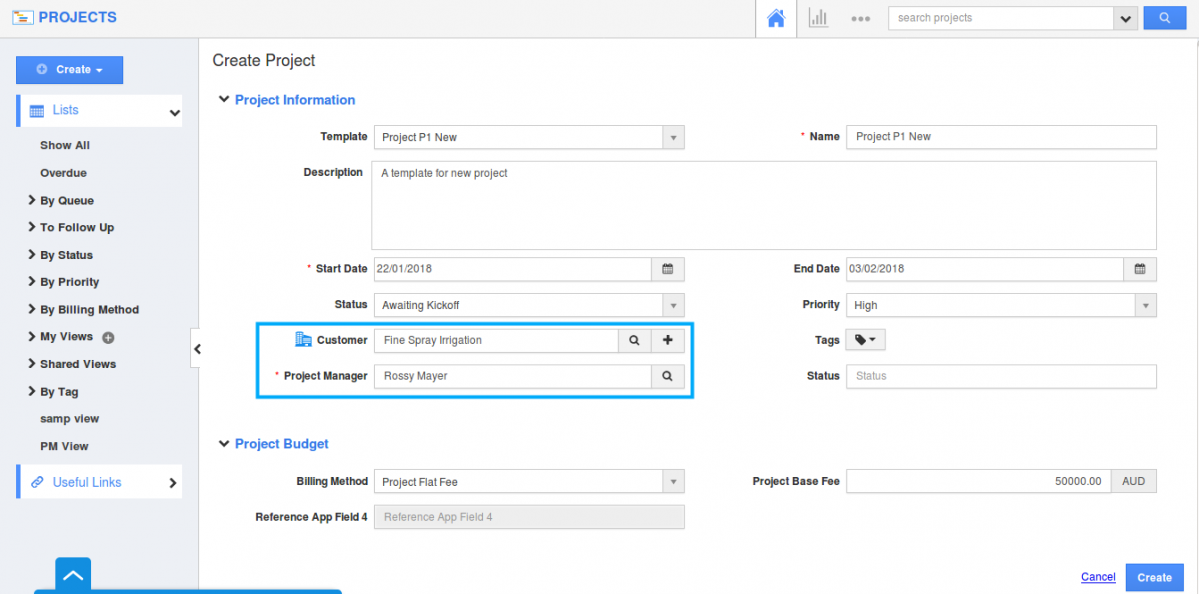 Create a Project from Project template
Creating project from a project template helps to use the attribute values which are involved project template; you can use the same values or can update them.
Related links
Read more about:
Flag Question
Please explain why you are flagging this content (spam, duplicate question, inappropriate language, etc):