Browse by Solutions
Browse by Solutions
How do I add sub-project?
Updated on September 13, 2016 11:38PM by Admin
What is sub project?
Each project can contain a number of sub projects. Each sub-project is structured like a project.
How do I view sub projects?
You can view sub projects in main project overview dashboard.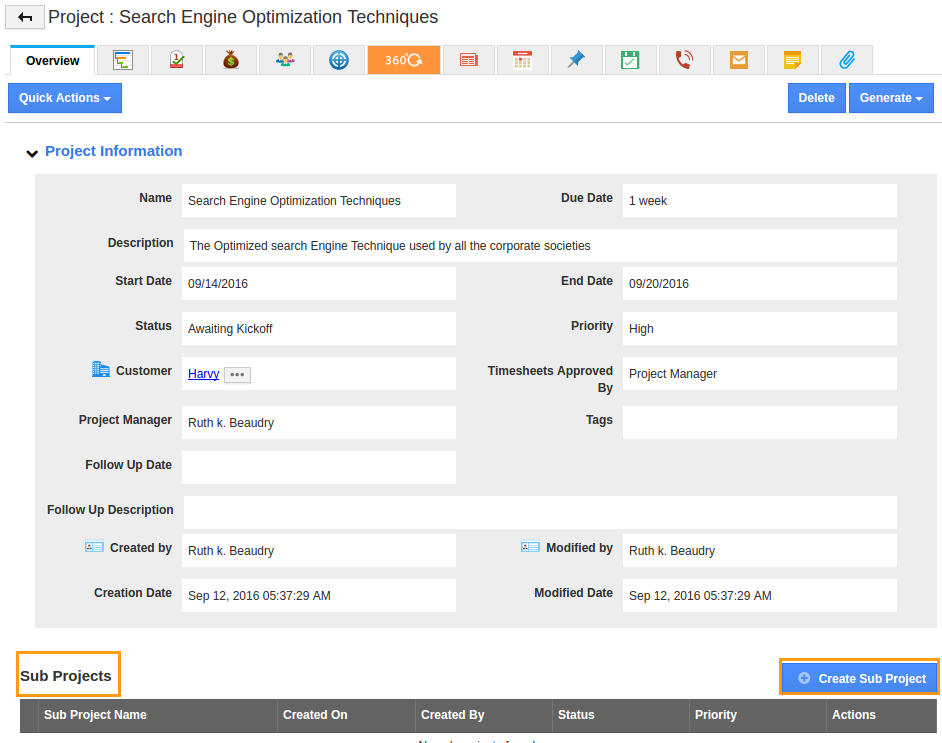 Click on "Create Sub Project" button it will show a drop down for you to create a new project, from another project or from existing projects.

Creating a sub project is similar to creating a project.
Create new sub project.
Create sub project from another project.
Create sub project from project template.
You can follow the same steps to create a new sub project.
Why can't I view sub project option in my project view page?
You need to "On" toggle button of "Show sub project on project overview" by selecting the "configurable features" from projects dropdown in "Settings" located at the app menu header. So that you can able to view this tab on project's view page as shown in the image below: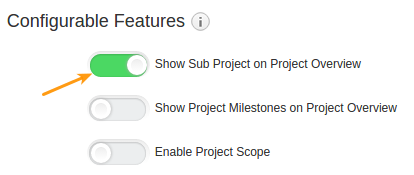 Flag Question
Please explain why you are flagging this content (spam, duplicate question, inappropriate language, etc):