Browse by Solutions
Browse by Solutions
How do I add and update requirements in projects?
Updated on January 4, 2016 02:44AM by Admin
Requirements means something physically or functionally required for carrying out a particular process of work. In Projects App you can create or add related requirements for carrying out the project successfully.
Steps to Add and Update Requirements
Log in and access Projects app in your universal navigation menu bar.
Select the project on which you would like to add and/or update the requirements.

In the project's overview, you can view the scope tab.
Navigate to the "Scope" tab and click on "Add" button under related requirements.

Add requirement from the list by search and then click on "Add" button.

You can also update the requirement added to the project by clicking "Edit" icon found nearby requirement.

Once you've clicked the edit icon, the "Edit Requirement" popup appears in which modify the information and make sure to click on "Update" button.

How do I view the updated requirement?
You can view the updated requirement from Project Scope tab and also in the Requirements App. The requirement which is updated here will automatically be reflected in Requirements App. In the above, we edited the requirement "Requirement# 1018 is updated with the item "News letter template". Navigate to Requirements App, to view the updated requirement.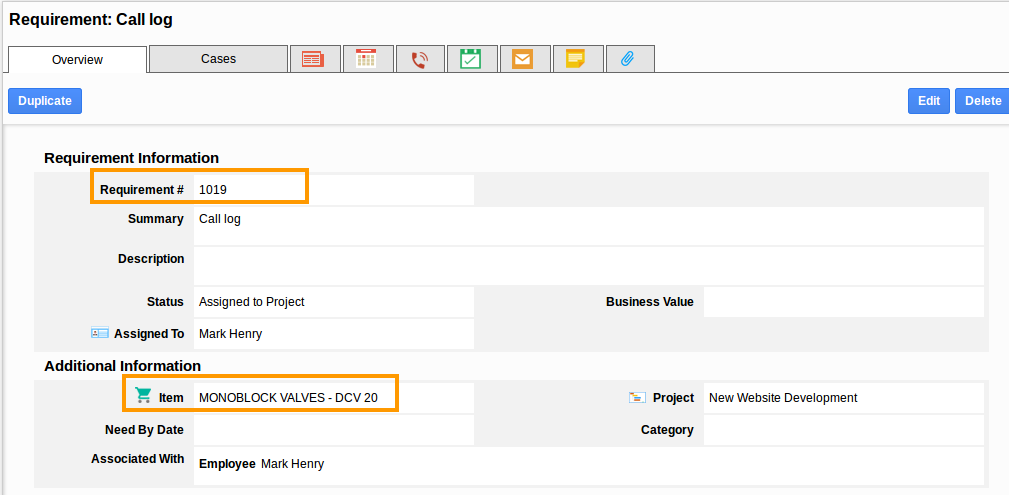 Related Links
Read more about:
Flag Question
Please explain why you are flagging this content (spam, duplicate question, inappropriate language, etc):