Browse by Solutions
Browse by Solutions
What happens when I Email an Invoice to My Customer?
Updated on November 2, 2017 10:36PM by Admin
One of the core activities of any business would be invoice processing. So, assuming you already know how to create invoice, the next step is the process of sending email to your customers. The most common method of sending an invoice to your customer is sending an invoice via email. At the end of the creation step, or anytime when viewing an invoice, you are able to either email or print the invoice right there. Apptivo provides you the opportunity to create your own invoice and send Emails through Invoicing App.
Writing Your Email to the Customer
When you are in need of sending invoice email, Apptivo Invoices App will automatically include the email ID associated with your customer / client, attach the PDF file, and provide a default subject and message. You can very well customize any of this information, and once done, click on the "Send" button.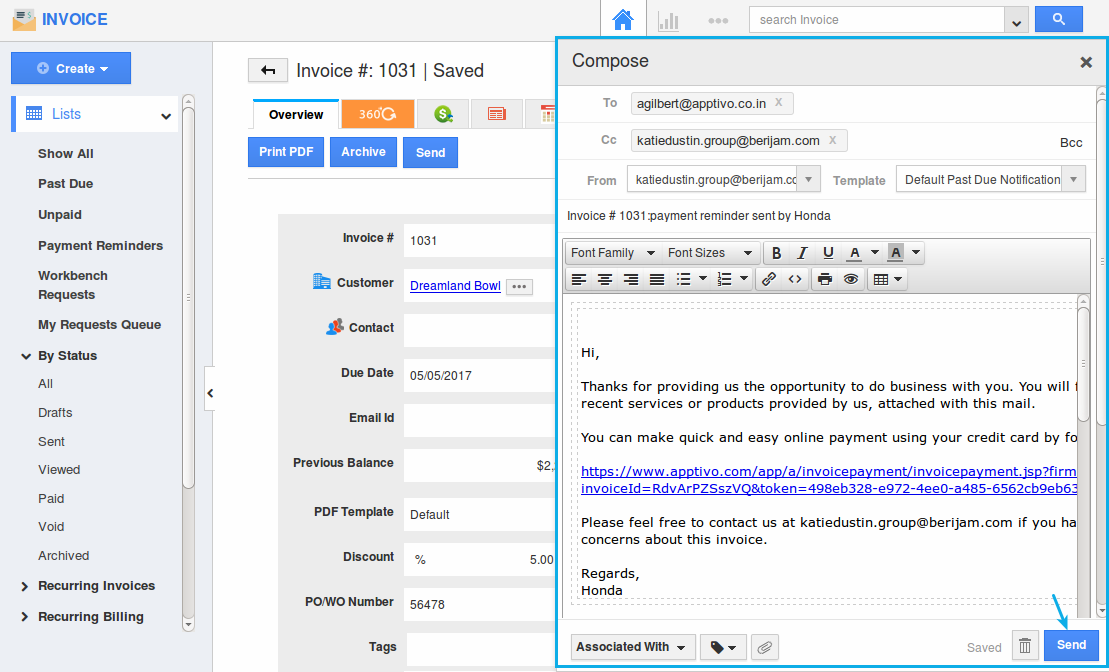 Once the invoice is sent out, it will be instantly delivered to your customers. They will receive an email with the PDF file attached, and it will also include a link to review & pay the invoice as well as the inline invoice page with Print PDF and Make Payment button.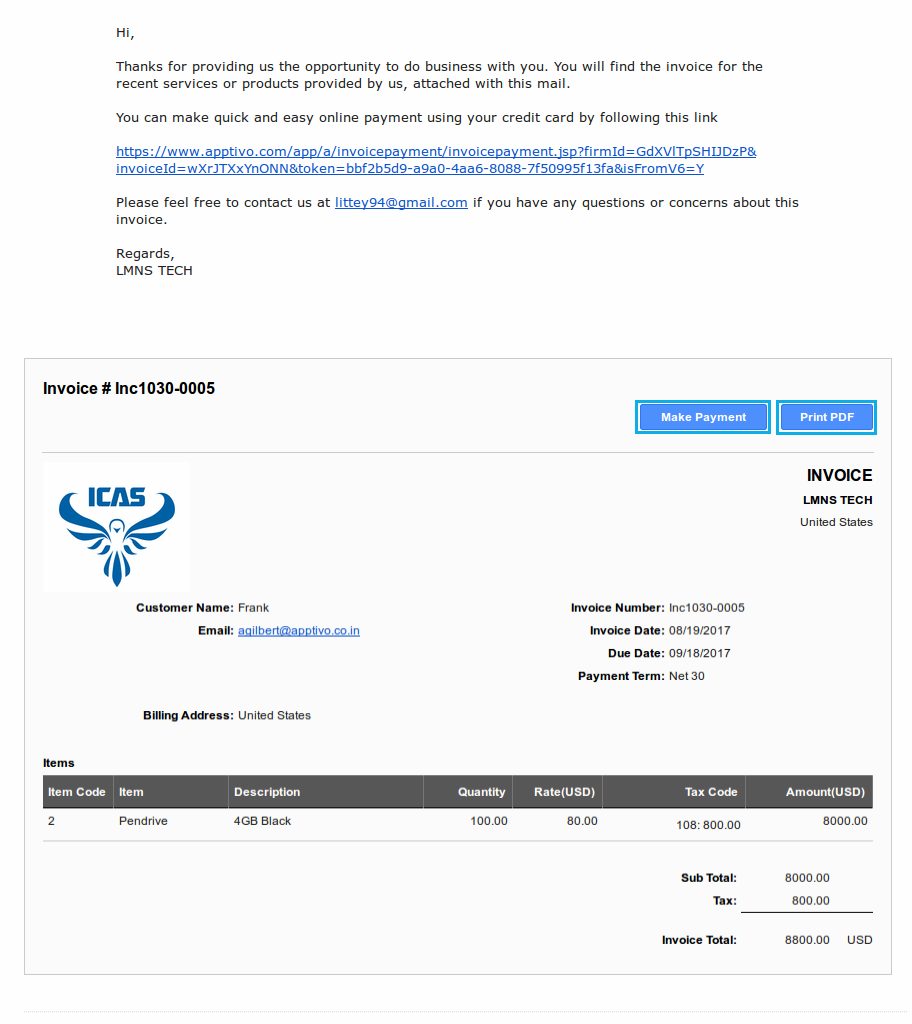 When they click on this link, they'll be sent to an Apptivo page with the invoice information. From here, if you have configured a payment gateway, the customer will see a list of buttons denoting the configured payment gateway at the bottom of the page. These buttons will then allow the customer to pay electronically via PayPal, Zipmark, Google Checkout, or Authorize.net.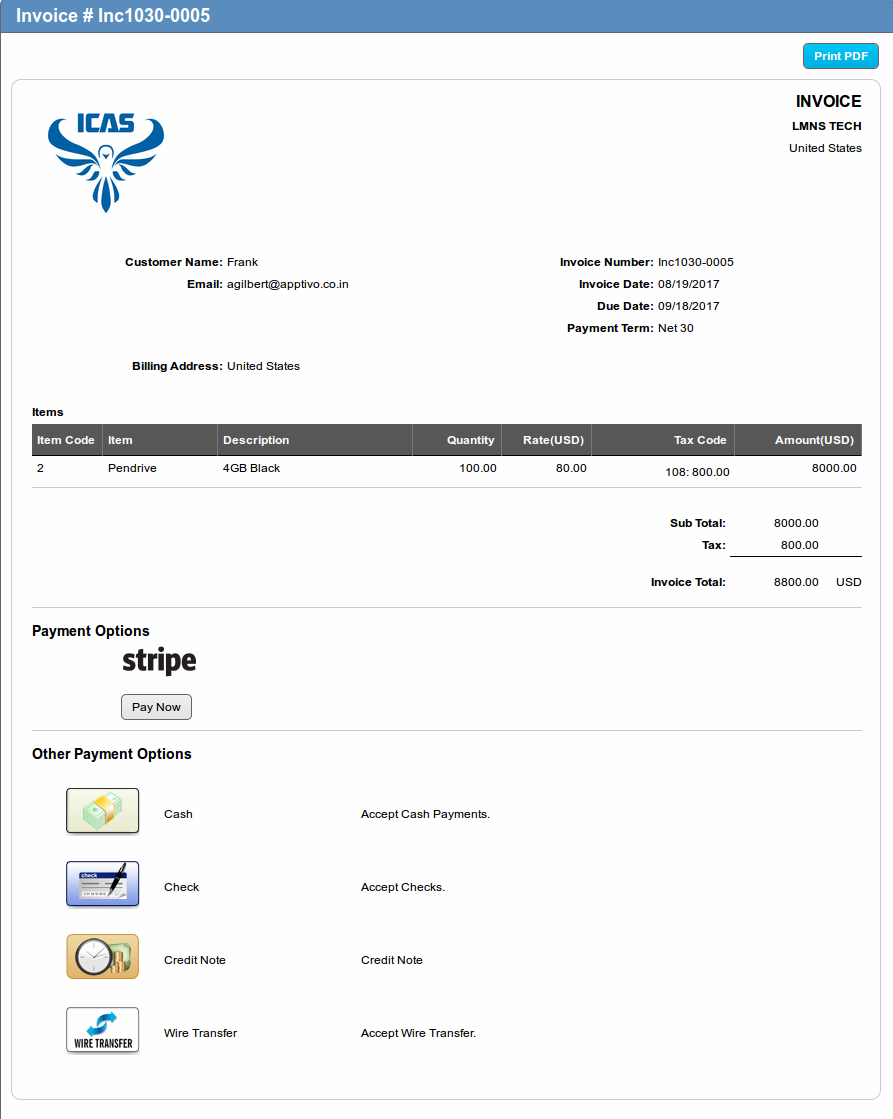 If the user clicks one of the "Pay Now" buttons to complete their payment, your Invoice status will be automatically updated, and a payment will be recorded in the Customer Payments App.

Apptivo invoice, simple and best invoice for business where you can make your own invoice and it serves as a invoice automation solution(customs invoice). It helps in automated invoicing for customer invoice and accounts payable process flow will be accurate
Related Links
Flag Question
Please explain why you are flagging this content (spam, duplicate question, inappropriate language, etc):