Browse by Solutions
Browse by Solutions
If I were a Starter plan user, what are all the restrictions while invoicing?
Updated on December 19, 2015 01:58AM by Admin
If you're a Starter Plan User, all invoices will include "Generated by Apptivo" at very bottom of an invoice. You'll also be alerted by a pop up message "This feature requires a premium or ultimate plan" when trying to use any of the following features:
Once you switch over from your standard plan you'll be allowed to access all the above features.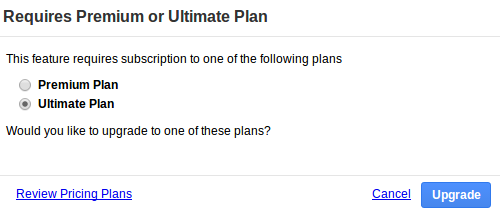 Flag Question
Please explain why you are flagging this content (spam, duplicate question, inappropriate language, etc):