Browse by Solutions
Browse by Solutions
How do I generate timesheet from a project?
Updated on July 3, 2017 10:43PM by Admin
A project can be converted to timesheet either by creating a project or by selecting from an existing project from status dashboard. To track the time for a project tasks it is converted.
(For example. If a freelancer working on a project for a client needs to track his time for the particular project since he can engage with other tasks too.)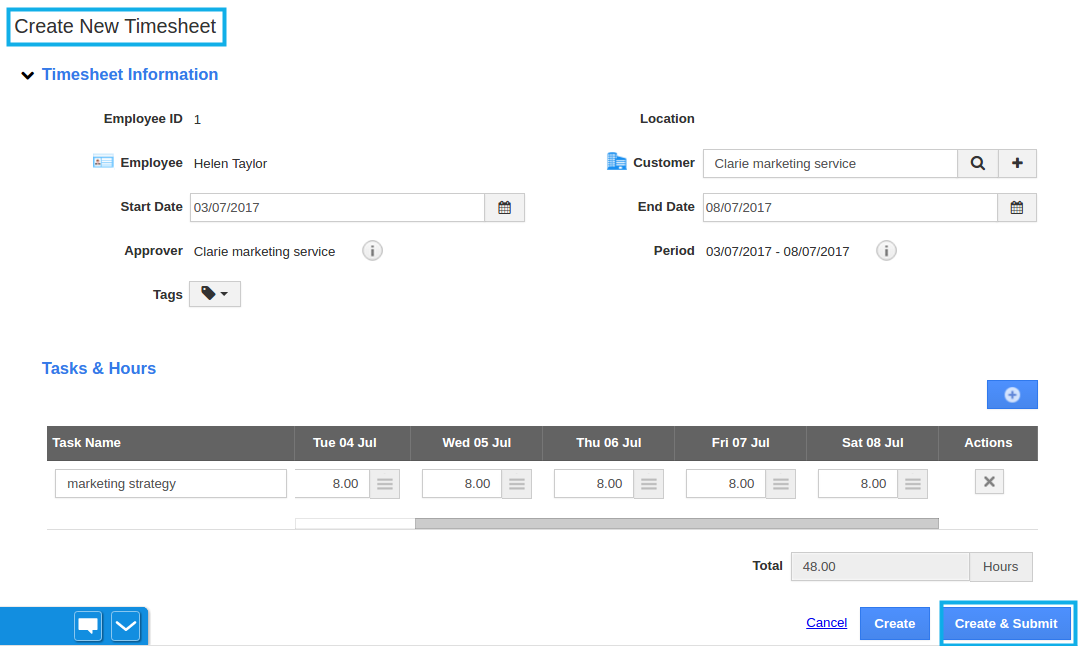 Steps to Generate a Timesheet from a Project
Log in and access Projects App from your universal navigation menu bar.
Click the Create New Project on the left navigation provide project name, description, start and end date and click the "Create" button.
On the project overview page loaded; you can find the "Generate" button at the top right corner.
Click on generate button the drop down shows the options of "Invoice" and "Timesheet", select "Timesheet".


You can view the timesheet dashboard, the tasks associated with the Project is listed.
The Timesheet Creation page pre populates the information pertained to timesheet.

You can also include tasks by clicking on "+" icon.
Now click "Create" to complete.
Related Links
Flag Question
Please explain why you are flagging this content (spam, duplicate question, inappropriate language, etc):