Browse by Solutions
Browse by Solutions
How do I View Suppliers by Preference Level?
Updated on September 3, 2016 05:38AM by Admin
By Preference level
In the Suppliers App, "By Preference Level" is found on the left side navigation of the home dashboard. You need to configure views in order to display this view type on your home dashboard.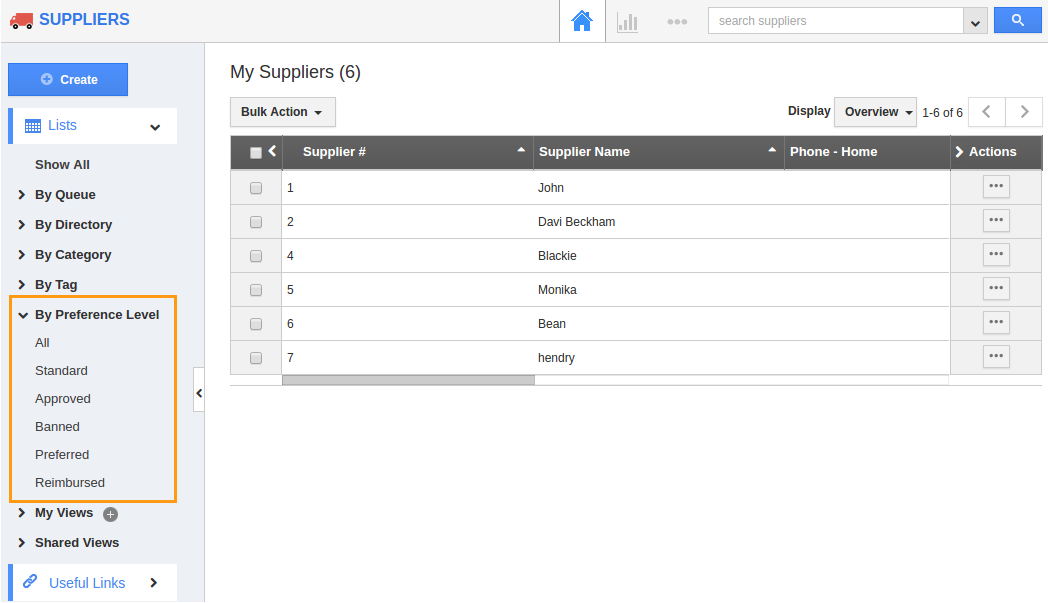 While creating a Supplier, You need to provide a preference level under supplier information. Based upon this selection, created supplier will be found below "By Preference Level" tab of the suppliers app.
By preference level consists of following view types:
Standard
Preferred
Banned
Approved
For instance, we select the preference level as Approved, then the suppliers ynder the preference level approved has been displayed.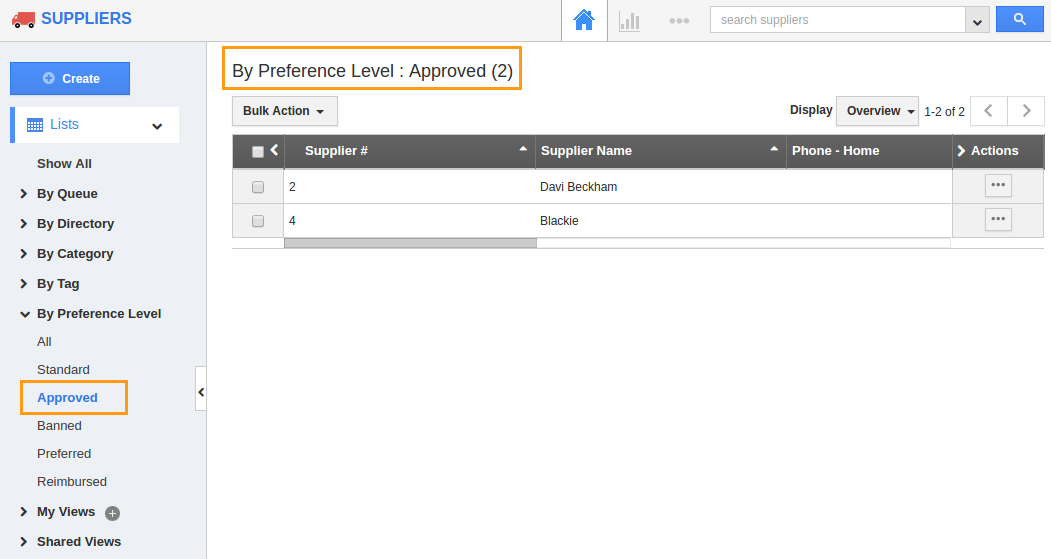 Related Links
Read more about:
Flag Question
Please explain why you are flagging this content (spam, duplicate question, inappropriate language, etc):