Browse by Solutions
Browse by Solutions
How do I Create a New Requirement?
Updated on July 31, 2017 03:25AM by Admin
Requirements App is to ensure an organization's documents, verify and meet the needs and expectations of its customers. These requirements are integrated with the Projects in order to develop it in an effective manner. As the requirements of a project grows, more tasks must be completed within the budget and schedule originally designed for a smaller set of tasks.There are different ways to create a requirement in a single list.
Steps to Create a New Requirement
Login and access Requirements App from your universal navigation menu bar.
Click on Create Requirement button from left navigation panel.
You can view two links:
Select Create New Requirement

.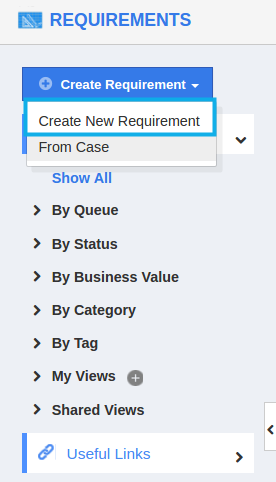 Fill in the following information:

Requirement # - Either it is auto generated or entered manually.
Summary - Summary about the requirement.
Description - Description about the new requirement.
Status - Status of the requirement. Select any one from predefined list.
Business value - Business value of the requirement. Select any one from predefined list.
Assign a person with the new requirements. By default it is assigned to the person who is creating. You can change the default assignee by customizing the settings of the requirements.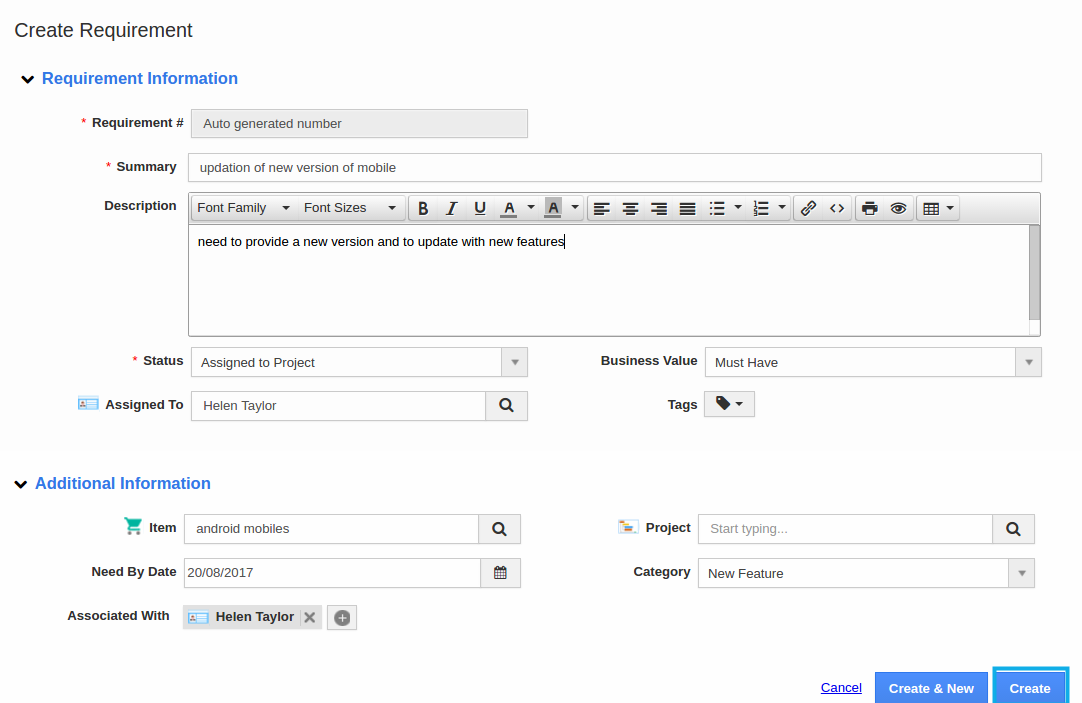 Click on "Create" button to complete.
Related Links
Flag Question
Please explain why you are flagging this content (spam, duplicate question, inappropriate language, etc):