Browse by Solutions
Browse by Solutions
How do I Convert a Requirement into Project?
Updated on July 3, 2017 05:47AM by Admin
The Requirements App helps clearly define quality standards for your product database, as well as assisting to define scope for your company projects. The requirements app is a centralized location to store this information, which is then linked to the Items & Projects Apps.
Steps to Customize Requirements Conversion
Login and access Requirements app from your universal navigation menu bar.

Click on "Settings" icon located at the app header bar.

Click on "Conversion" from left navigation panel.


Enable "Project" Check box to allow conversion feature.
Steps to Convert Requirement to Project
Create a new requirement or select an existing requirement to convert.
Click on "Convert" button and select "To Project" option.


In the project creation page (Projects App), fill in the following details:

Name – It will be pre populated from requirement.
Description – Description about a project.
Start Date – Starting date.
End Date – Ending date.
Status – Status of the project.
Priority – Priority of the project.
Billing Method – Select a billing method.



Click on "Create" button to complete.
The complete project is shown in the image below:

The requirement that was the source for this project will be automatically associated to this project. You can view the requirement in "Scope" tab.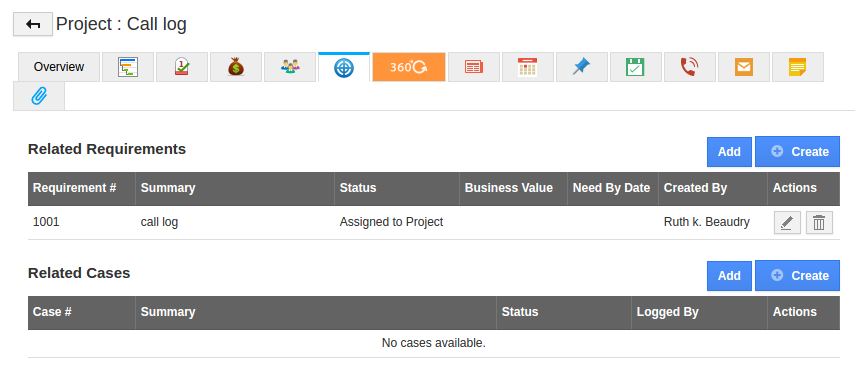 Related Links
Flag Question
Please explain why you are flagging this content (spam, duplicate question, inappropriate language, etc):