Browse by Solutions
Browse by Solutions
How do I Customize the Kit Orders App?
Updated on July 29, 2017 05:41AM by Admin
The Kit Orders App has several groups of configuration settings that allow you to adjust the way the app functions. To configure your kit Orders App, start off by
Log in and access Kit Orders App from your universal navigation menu bar.
Click on "Settings"icon located at the app header bar.

A popup will appear with the group of configurations on the left, now we'll go through each one with their actual values and adjust the actual values on the right:
General
Email
Kit orders
Customize App
General
General configuration includes Collaborations, Quick links, Reports and tags.
Collaborations:
Collaboration settings allow you to hide or show the common activities tab found in the Kit orders view dashboard. You can also set privilege to employees to show or hide the activities.
Quick links:
A quick link is a feature that is similar to the shortcut link that guides you for reference. You can add your own links by customizing the settings.

Reports:
Reports allow you to keep track the complete record of the kit orders. By customizing the report section, you can show or hide the reports.
Tags:
Tags are nothing but labels with one or more keyword. It allows the user to group records of various categories by a common name thus makes the search easy.
Email:
Email configuration allows you to create your own email template for your business requirement.
Email templates:
Email templates allow you to create predefined templates. These are customised email templates that you can send to your customers.
Kit orders:
Kit orders help in configuring Conversion, Financial Summary, Item pricing. Number generation, Purchase order, Taxes.
Conversion:
Conversion helps in converting the Kit order app into Invoices app.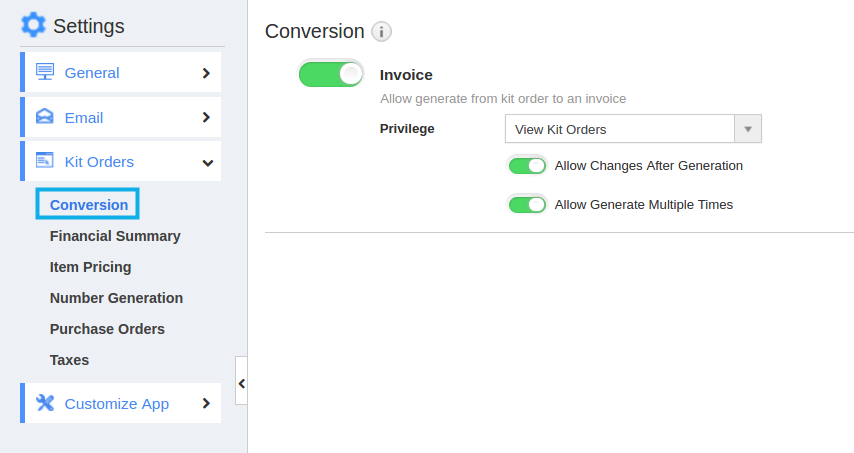 Financial summary:
This summary shows the financial summary on kit order overview.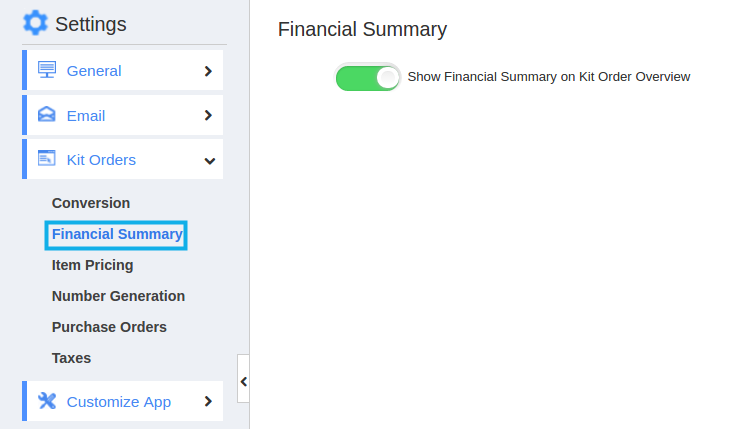 Item Pricing:
Item pricing helps in allowing item prices to be modified.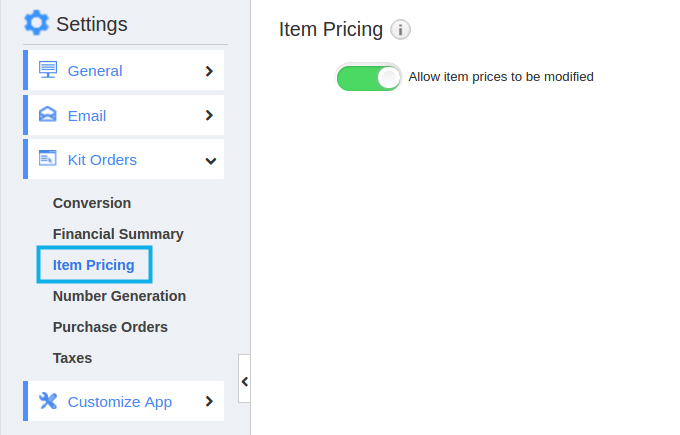 Number generation:
Number generation helps in generating a unique number for reference purpose. It can be auto generated.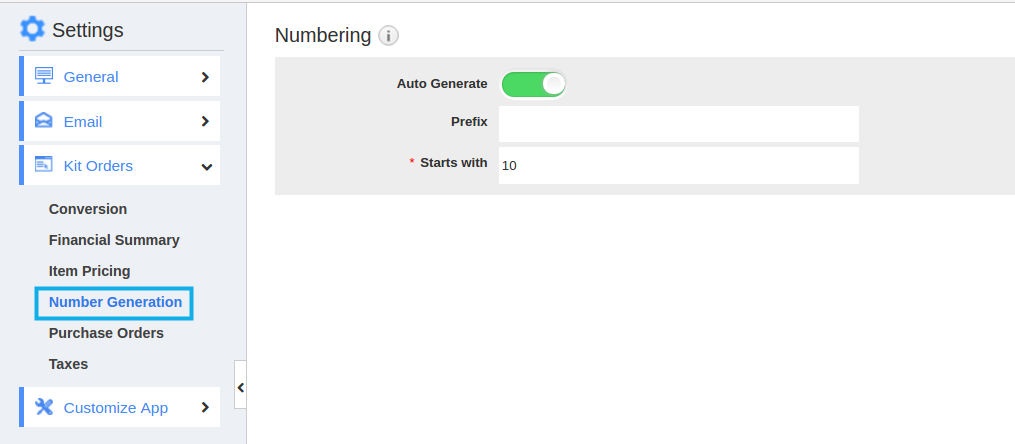 Purchase Orders:
Purchase orders help in creating auto purchase order whenever a kit order is created.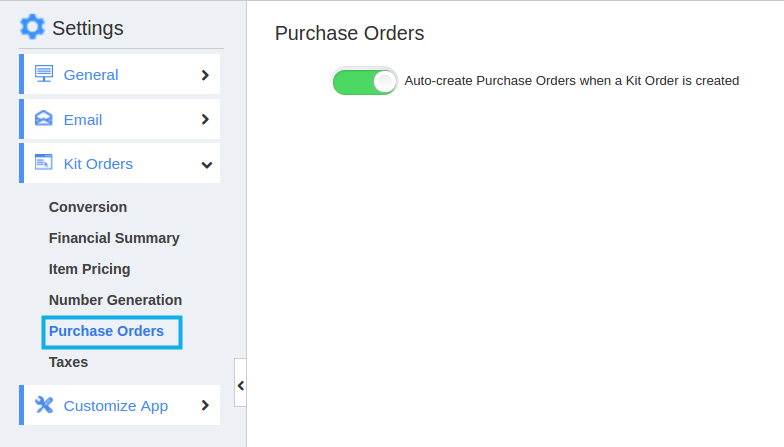 Taxes:
Tax helps in allowing and creating single and multi rate taxes.

Customize App:
Master Layout:

Here are the click and drag & drop sections of the master layout. This will allow you to set up customized sections to view your customer details for your business needs.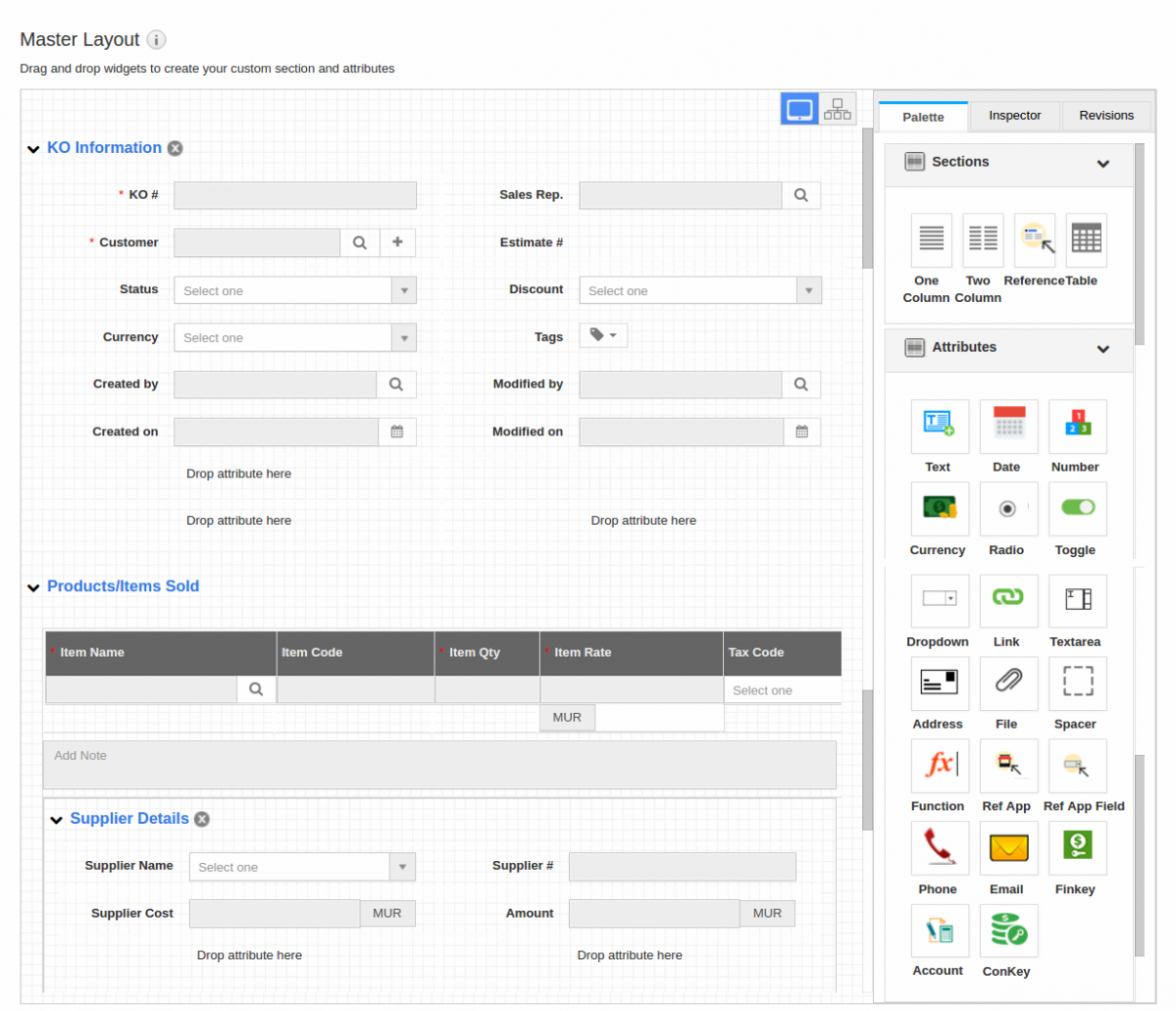 List layout:
List layout helps you to customise the fields in the list as a section as per your requirement. You can easily access your preferred section so easy to save your customs quickly.

Views:
"Views" are filters that are easily accessible within the app, always found in the left menu. Views can be configured and set as per your needs.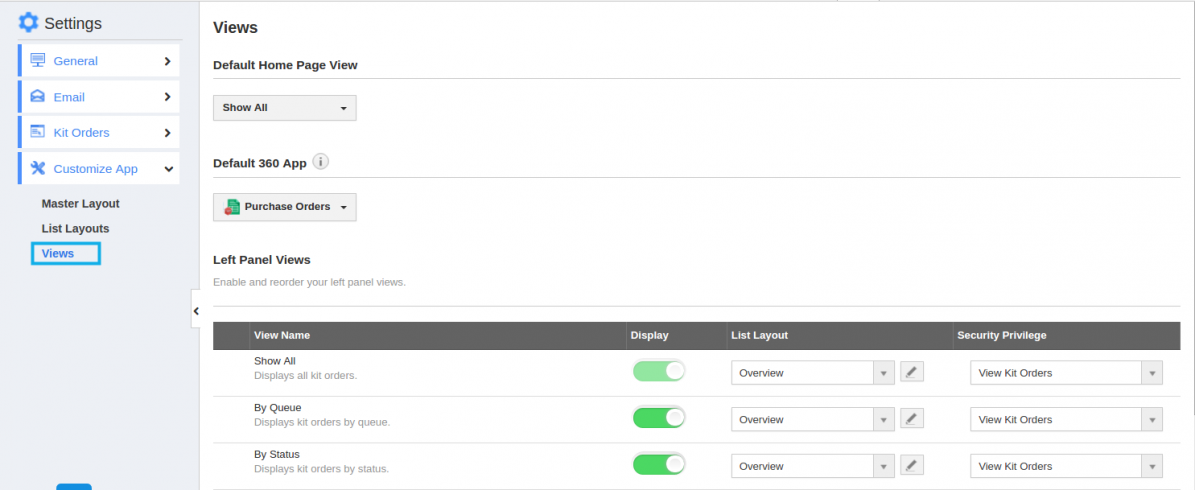 Related Links
Create kit order | Kit Order by status | Kit Order by Queue | General settings | Number generation | Left panel views.
Flag Question
Please explain why you are flagging this content (spam, duplicate question, inappropriate language, etc):