Browse by Solutions
Browse by Solutions
How do I Customize the Patents App?
Updated on August 1, 2017 12:27AM by Admin
Patents App helps you to create patents for your ideas or innovative thoughts which enhance your business values. You can customize them according to your requirements by configuring the application.
Log in and access Patents App from your universal navigation menu bar.
Click on "More -> Settings" icon located at the app header bar.



You will be directed to the Settings page.

General
General setting helps in configuring "Collaborations", "Quick links" and "Tags".
Collaborations:
Collaborations settings allow you to hide or show the common activities tab in the Patents App views dashboard. You can also set privilege to employees to show or hide.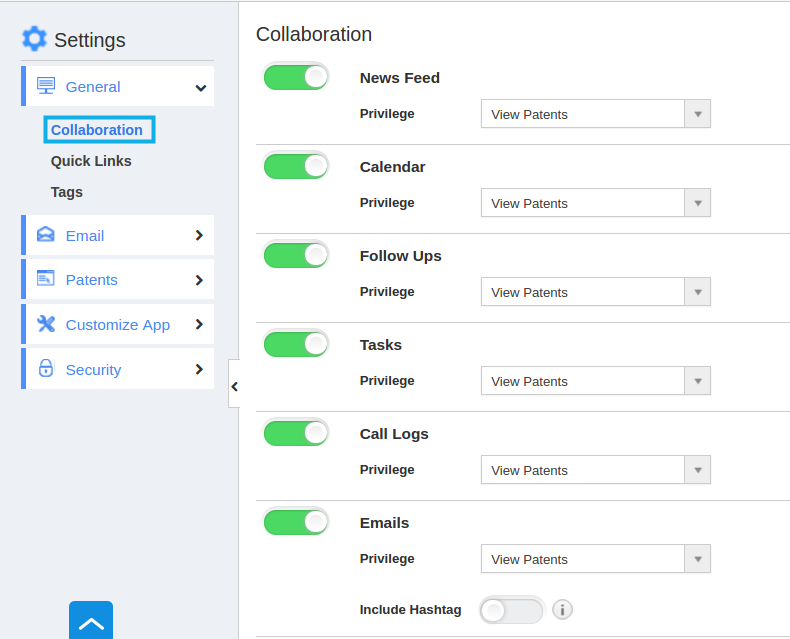 Quick Links:
Quick links help us to add several links which guide us to get more details about the various apps.

Tags:
Tags are labels which help in organising the apps in a personalised way.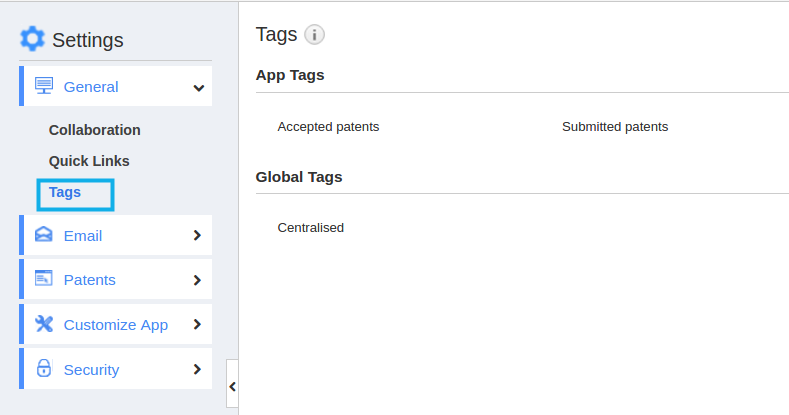 Email:
Email configuration consists of Email templates.

Email templates:
Email templates are pre defined email formats. It allows you to create standardised as well as personalised emails that can be used as per your requirement.

Patents:
Patents settings help in configuring Patent type, Patent statuses and Geographical Scope.

Patent Types:
Patent types help in identifying different types of patents. You can create your own types according to your business requirements.


Patent Statuses:
Patent statuses help in identifying the statuses of the patents present.i.e., whether the patent is submitted for approval or It is approved. You can create your own statuses.


Geographical Scope:
The geographical scope helps in creating different types of the scope of the patents.

Customize App:
Customize App helps in configuring the Master layout, List layout and Views.
Master Layout:
Master Layout contains One and two columns. Drag and drop widgets to create custom sections. Drag and drop following attributes in the sections selected.(Text, Date, Number, Currency, Radio, Check box, Drop down, Link).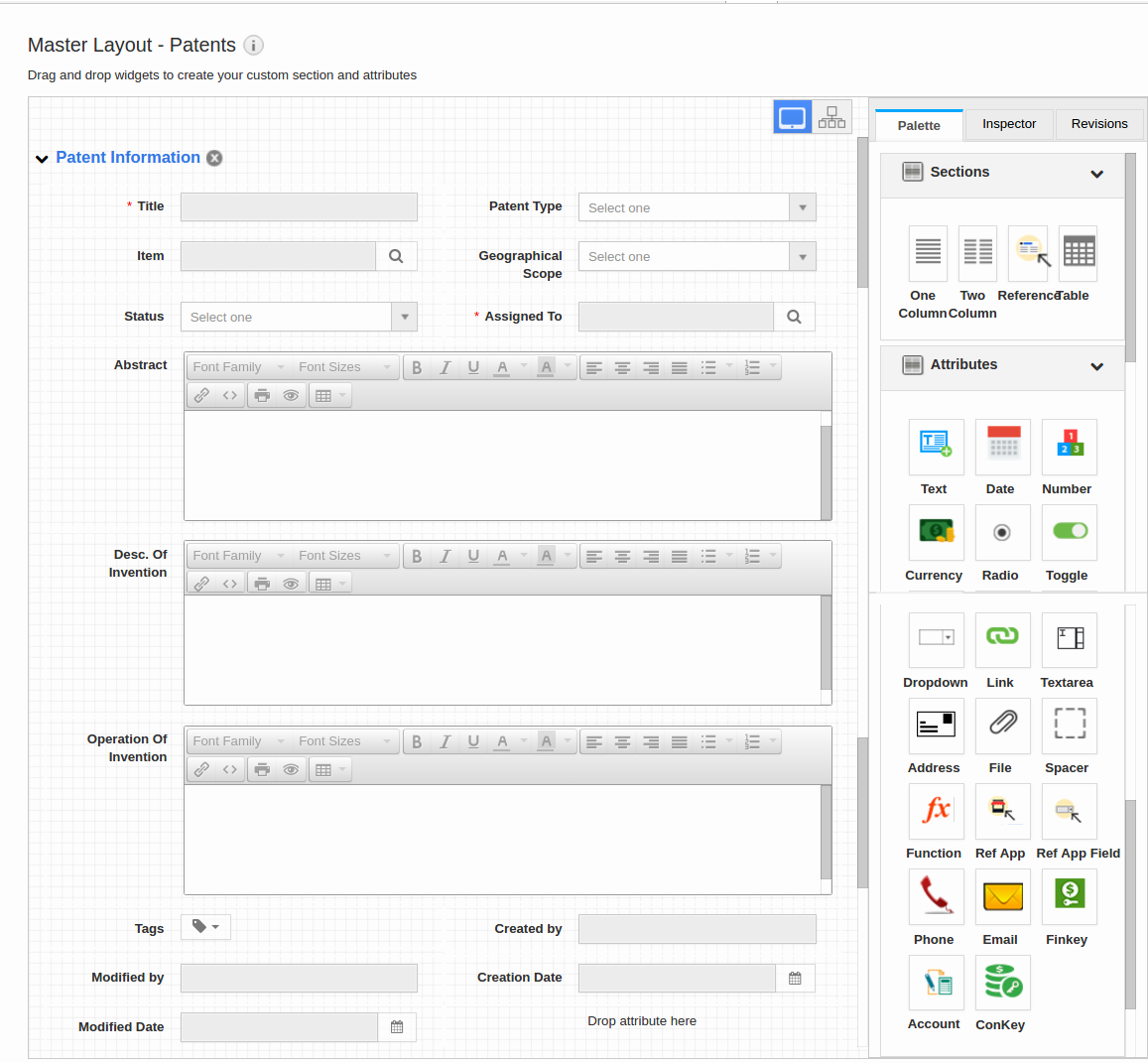 List Layout:
This feature allows you to customize your Patents fields in a list layout as a section as per your requirement.



Views:
Views helps in viewing your preferred apps in the 360-degree tab. You can enable/disable views in configuration, but you must at least enable one view.

Security:
Security setting helps in providing security to those fields and attributes which are highly confidential and available to only limited employees.
Access Level:
Patents access level is the additional layer of security over access roles. Enabling this setting will restrict access to individual patent whether that patent is assigned or not.

Related Links
Read more about:
Flag Question
Please explain why you are flagging this content (spam, duplicate question, inappropriate language, etc):