Browse by Solutions
Browse by Solutions
How do I convert an estimate into kit order?
Updated on July 20, 2017 05:32AM by Admin
The Estimates App is a simple way to provide sales quotes to your customers. You are able to track sales opportunities, generate estimates for them, and then convert this estimate into an invoice or work order once completed.
Steps to Convert Estimate into Kit Order
Log in and access Estimates App from your universal navigation menu bar.
Create a new estimate or select an existing estimate to be converted.
Click on "Convert" button and choose "To Kit Order" option.



You can view the created Kit order as shown in the image below:


Simultaneously your account is set to automatically generate purchase orders needed when the Kit Order is created. By default the "Autocreate Purchase Orders when a Kit Order is created" will be enabled as shown in the image below, you can also disable this option if needed.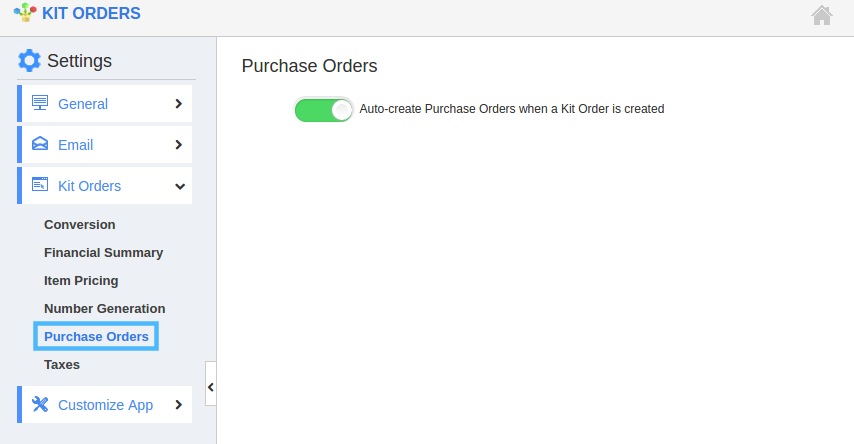 When viewing the Kit Order click the 360 tab, and all purchase orders which are created are listed out.


Related Links
Flag Question
Please explain why you are flagging this content (spam, duplicate question, inappropriate language, etc):