Browse by Solutions
Browse by Solutions
How do I Customize the Distributors App?
Updated on July 28, 2017 10:41PM by Admin
Distributors App has several groups of configuration settings that allow you to adjust the way the app functions. To configure your Distributors App, start off by
Customize Distributors app
Log in and access Distributors app from your universal navigation menu bar.
Click on "More -> Settings" icon located at the app header bar.


A page will appear with the group of configurations on the left, now we'll go through each one with their actual values and adjust the actual values on the right: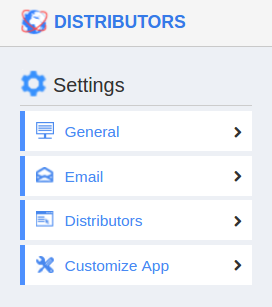 General
You can configure general settings for configuring "Collaborations", "Quick links" and "Tags".
Collaborations:
Collaborations settings allows you to hide or show the common activities tab in the distributors app dashboard. you can also set privilege to employees to show or hide.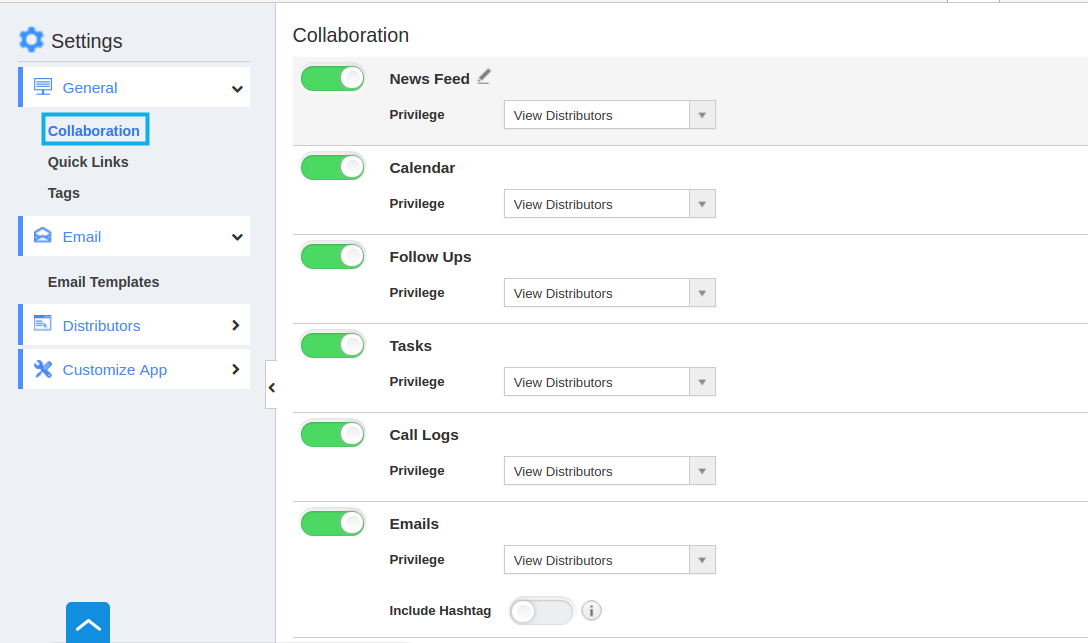 Quick links:
Quick links help us to add several links which guide us to get more details about various apps.



Tags:
Tags are labels which help in organising the distributors in a personalised way.

Email:
you can configure email settings to create a required email template.
Email templates:
Email templates are pre organised message formats that you can send to your objects. You can design an email template, to make your email look more personalised than sending plain text.

Distributors:
Categories:
categories are used to segment distributors and help keep them organized. Every business will categorize distributor differently. For example, a business who works with a large variety of distributors may choose to have a category for each vertical industry.



Communications:
Communication includes different types of email, phone and address types.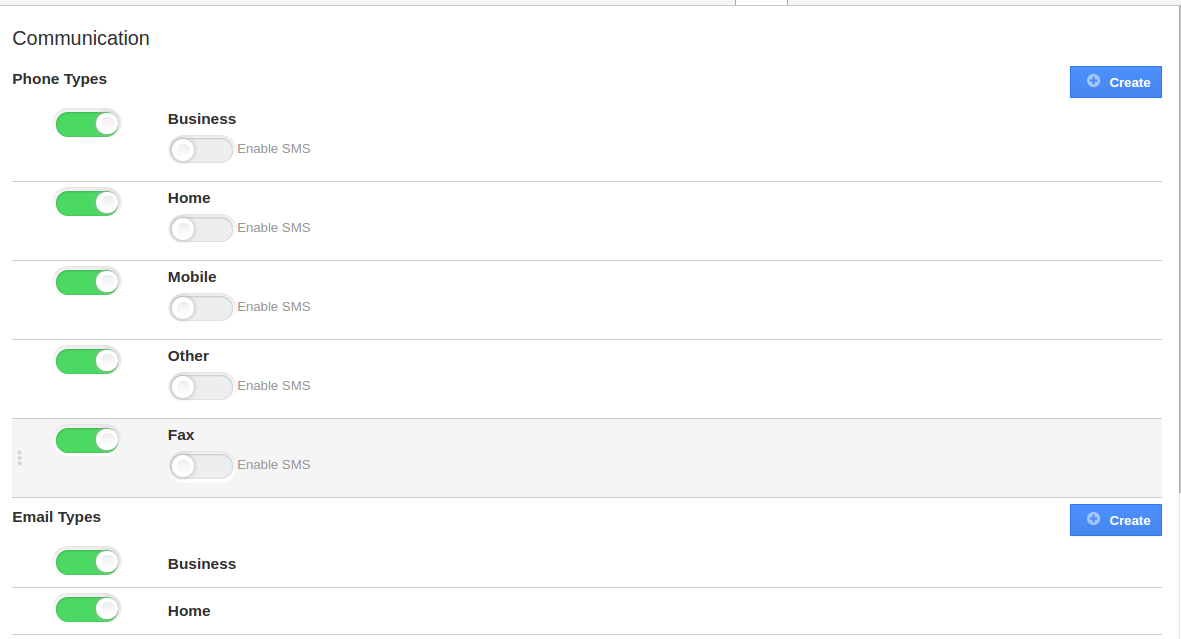 Employees Range:
Employee range supports you to specify the number of employees.


Industries:
Industries provide various types of industries to which Distributors belong. You can create your own industries if possible.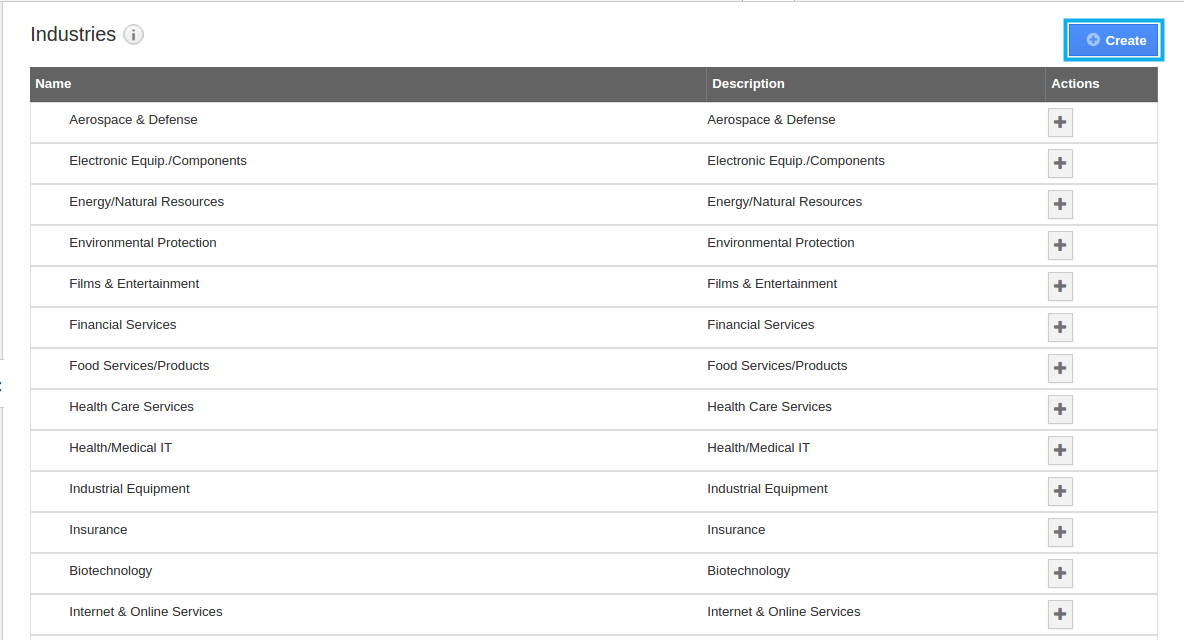 Markets & Segments:
A market is used to define a specific group of potential distributors, who share common traits. Typically you will divide your distributors into markets which allow you to easily segment efforts and apply the same/similar tactics for the entire market.
Identify the segments within each market you want to go after. You will be able to link your customers to the appropriate segments using these values.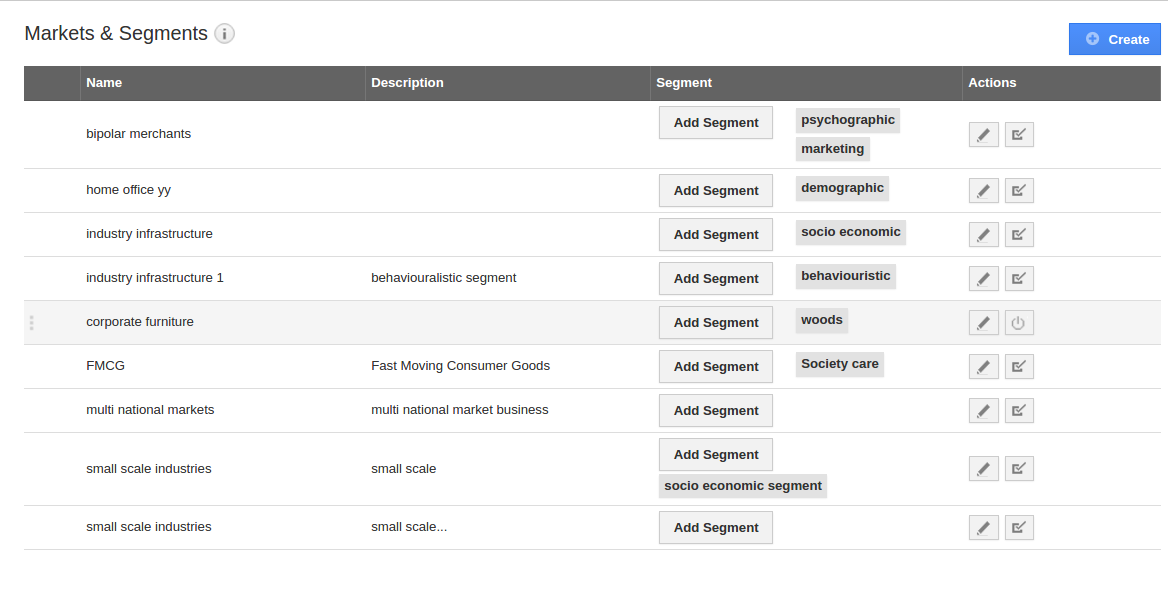 Numbering:
Numbering includes the starting number of the distributor. It can be auto generated. There is a distributor uniqueness check which checks for distributor name and number.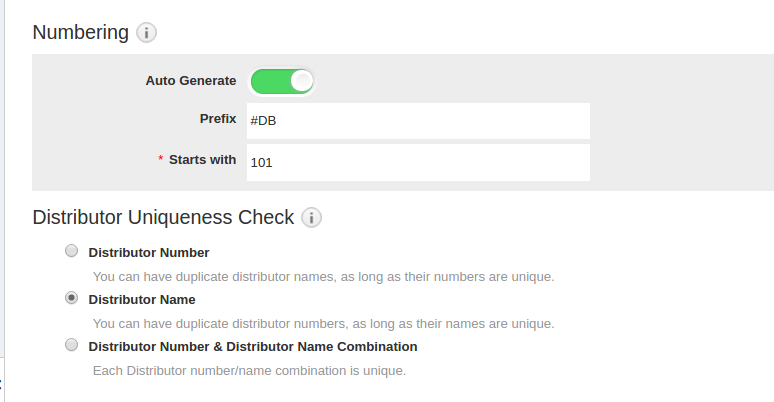 Territories
A territory defines a geographical region which your distributors reside in. Smaller businesses will have territories defined as a city/country/state level, while larger companies may define territories at the regional or national level.
Customize App:
Master layout:
Master layout are fields that are unique to your business only. Custom attributes allows you to add any custom fields not provided in the creation page by default. Custom attributes include:
Sections: Custom attributes contains one and two columns. Drag and drop widgets to create custom sections.
Attributes: Drag and drop the following attributes in sections.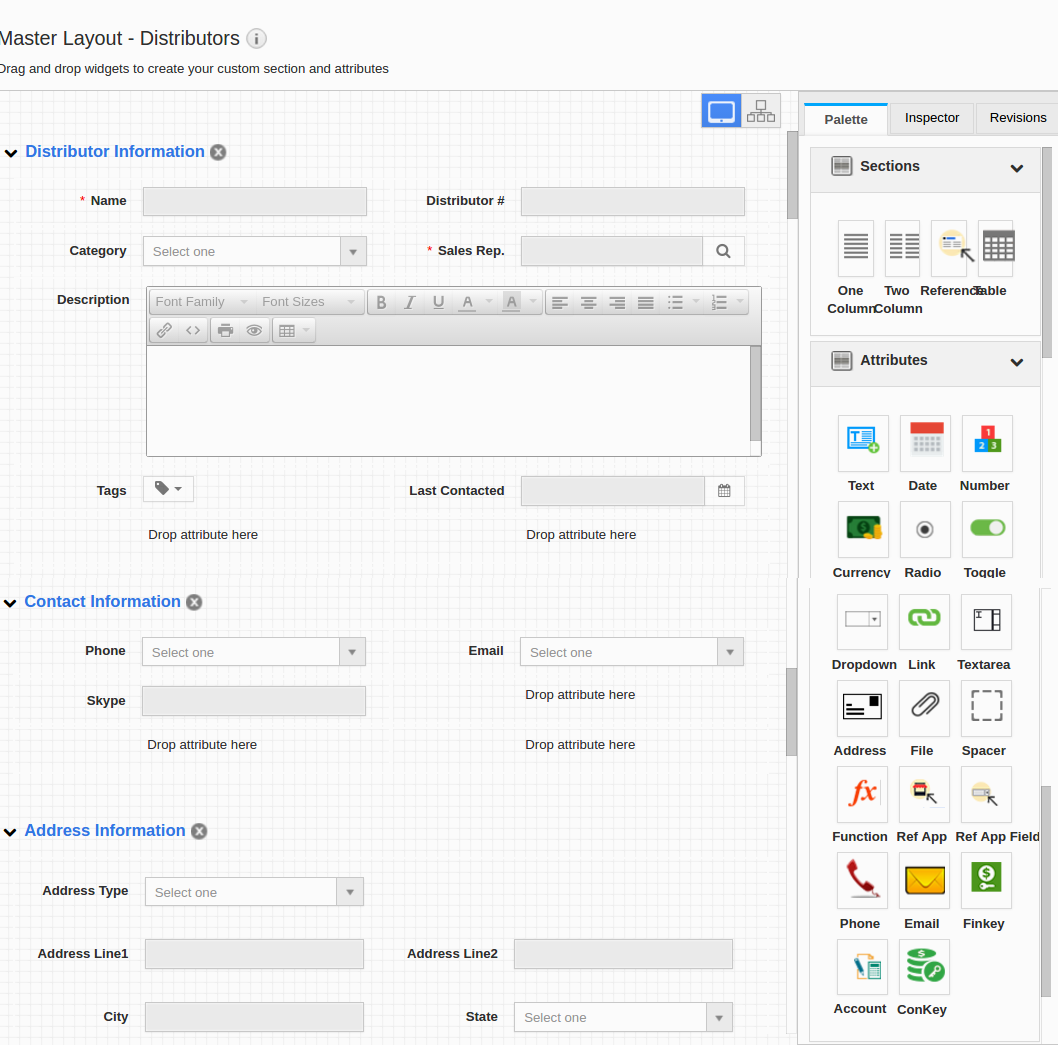 List layout:
List layout helps you to customise the fields in list layout as a section as per your requirement.You can easily access your preferred section so easy to save your customs quickly.

Views:
It helps in viewing all the tabs in a single page using 360-degree view.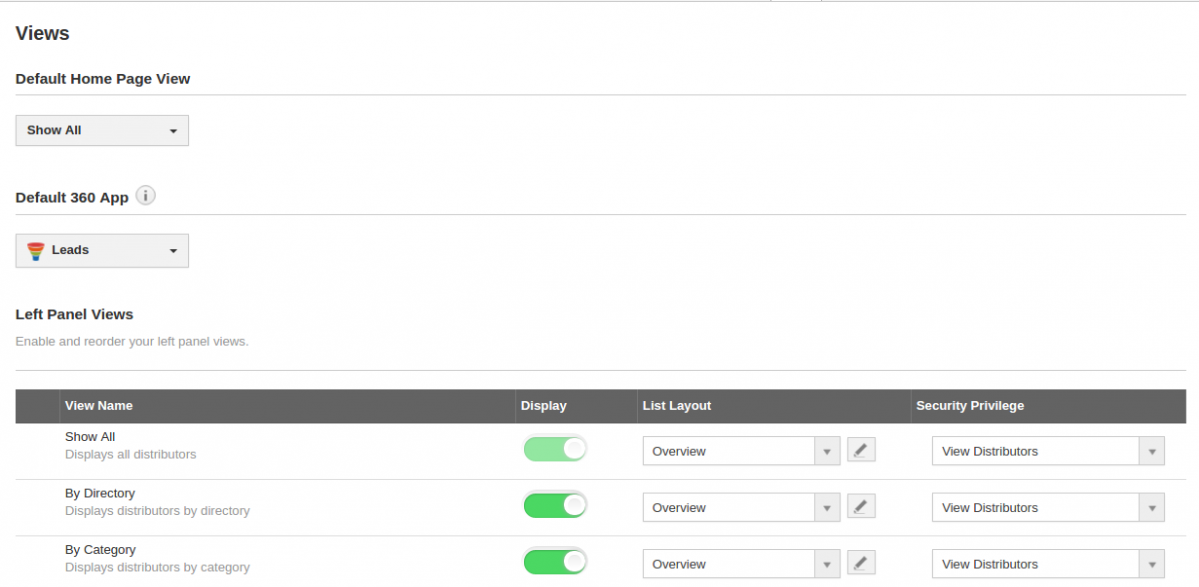 Related Links
Create distributor | Data level access | Number generation | Create categories | View distributors by category | Employee range | Markets | View distributors by market | Segments | Sales territories | View distributors by directory | Message templates | Left panel views | Custom attributes.
Flag Question
Please explain why you are flagging this content (spam, duplicate question, inappropriate language, etc):