Browse by Solutions
Browse by Solutions
How do I edit a work order?
Updated on January 6, 2017 11:03PM by Admin
The Work Orders (WO) application allows you to easily manage and dispatch resources to address customer problems on-site, as well as providing a method for employees to track the hours & products used to resolve each work order.
Steps to Edit a Work Order
Log in and access Work Orders App from your universal navigation menu bar.
Click on "By Status" and select "All" from the left navigation panel.

All the work orders will be listed in the dashboard.

Click on "More Details(...)" icon near the work order to be updated.
You can view "Overview" page, in which you can modify various information:
General.
Problem.
Summary.
Service Delivery Window.
Services Provided.
Products/Items sold.
Resolution summary.
For instance: To edit the template, click on the template field. The "Edit" icon will be displayed.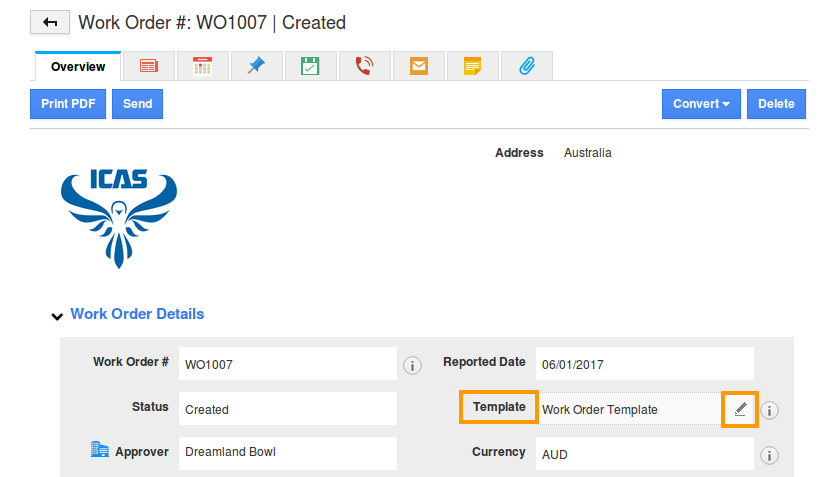 Click on the edit icon. Now, select the preferred template.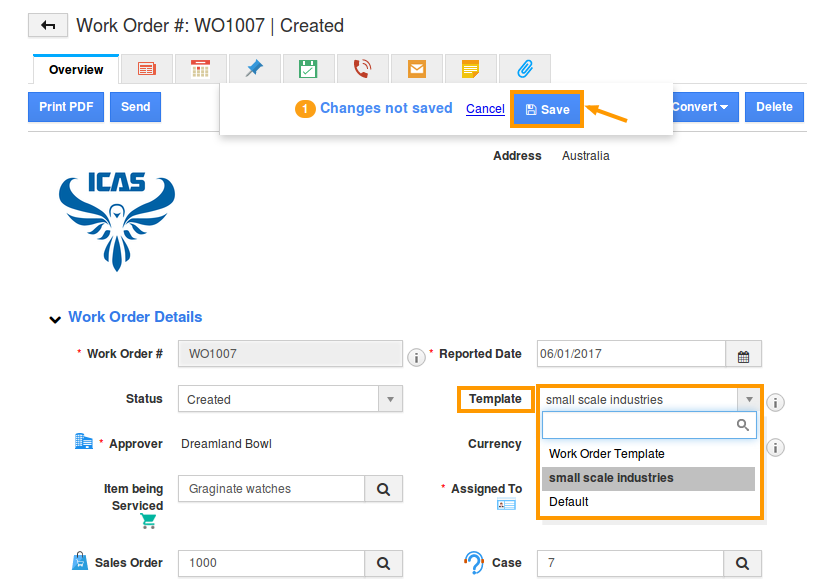 Click on "Save" button to complete.
Related Links
Flag Question
Please explain why you are flagging this content (spam, duplicate question, inappropriate language, etc):