Browse by Solutions
Browse by Solutions
How do I Create Segments in Contacts App?
Updated on September 1, 2015 03:42AM by Admin
Segments allow you to classify your contacts based on how you view your market. The following post shows some examples of segmentation. http://en.wikipedia.org/wiki/Market_segmentation
Steps to Create Segments
Log in and access Contacts App from universal navigation menu bar.
Click on "More" icon and select "Settings" at the app header bar.

Select "Contacts" drop down and then Click on "Markets & Segments" from the left navigation panel.

Click on "Add Segment" button to create a new segment and specify:
Name - Name of the segment.

Click on "Create" button to complete.
By default the created segment in enabled mode.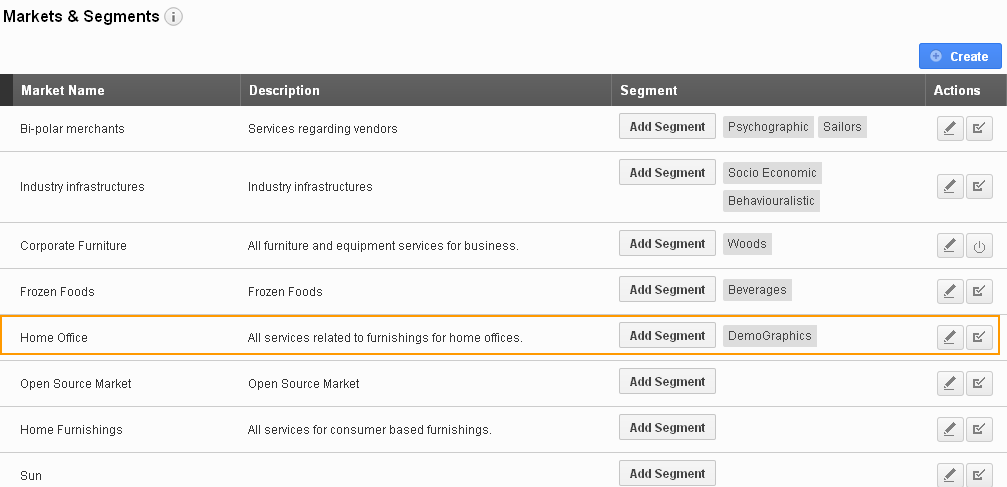 Related Posts
Read more about
Flag Question
Please explain why you are flagging this content (spam, duplicate question, inappropriate language, etc):