Browse by Solutions
Browse by Solutions
How do I view estimates by status?
Updated on January 23, 2018 08:13PM by Admin
Estimates App is one of the applications of financials software. This application allows you to view the estimates by its status. This feature will help you to filter and view the estimates quickly. Lets have a quick look at the following steps.
Steps to view estimates by status
Log in and access Estimates App from your universal navigation menu bar.

Click on "Estimate by Status" from the left navigation panel.
You can view the following status:
All
Created
Sent
Approved
Converted
Rejected
Void
Change Requested
Click on particular status to view estimates. For instance: Created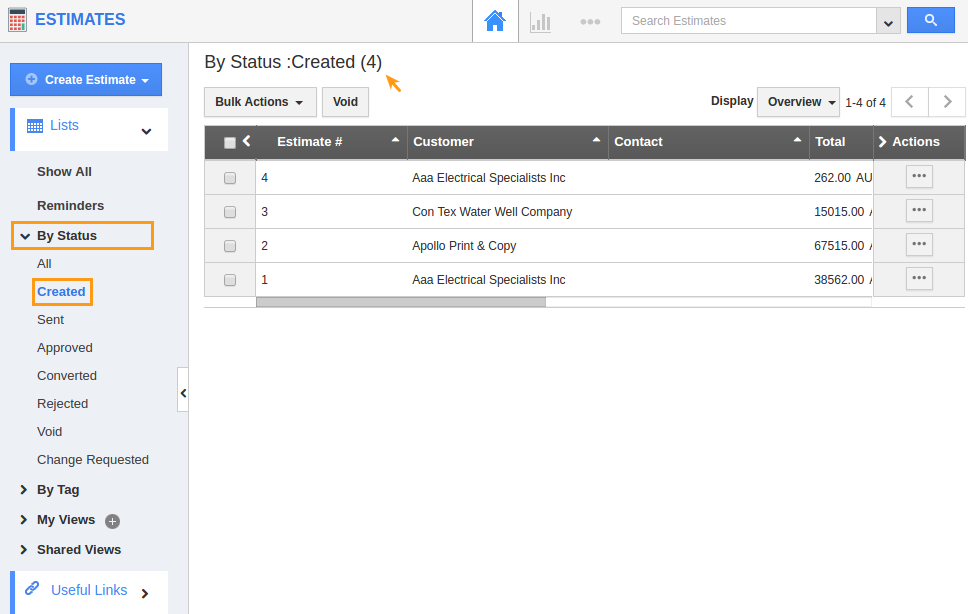 You can view all estimates in the dashboard.
Related Links
Flag Question
Please explain why you are flagging this content (spam, duplicate question, inappropriate language, etc):