Browse by Solutions
Browse by Solutions
How do I customize left panel views in projects app?
Updated on September 13, 2016 03:39AM by Admin
To enable these menus in the left navigation of the home page, you need to configure the Projects App.
Steps to customize left panel in projects app
Log in and access Projects App from your universal navigation menu bar.
Click on "More" icon and select "Settings" located in the app header bar.

Click on "Views" under "Customize App" from the left navigation panel.
You can view "Left Panel Views" in the dashboard as shown below:

You will see the following:
You can "Show/Hide" views according to your needs. You must select at least one view.
All changes will be auto-updated.
You will see all the views that you enabled using left panel views in the projects app home page.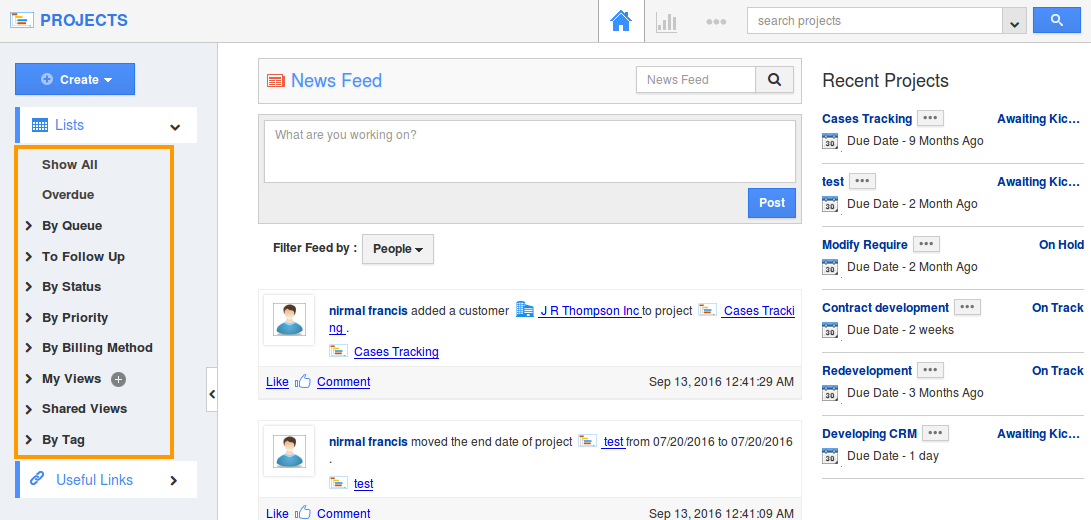 Related Links
Read more about:
Flag Question
Please explain why you are flagging this content (spam, duplicate question, inappropriate language, etc):