Browse by Solutions
Browse by Solutions
How do I generate Reports in Distributors App?
Updated on November 18, 2014 10:19PM by Admin
Distributors app has standard default reports. You can able to search your requirements and save it as reports.
Steps to Generate Reports in Distributors
Log in and access Distributors App from your universal navigation menu bar.
Click "Reports" from the left navigation panel.

You can view "My Reports"," Reports Shared by others" and "Standard Reports".

My Reports
Customize your searches of distributors, and then save these searches as reports, any list of saved reports can be quickly viewed, instead of re-entering your search query.
Choose the distributors using the advanced search to create reports.
Enter the report name.
Check / uncheck the "Share with other users" check box.
Click on "Save as Report".

Reports Shared by Others
You would view the reports shared by other employees.
Standard Reports
A set of common built-in reports designed to help you get a summary of activities occurring in the app.
Distributors Chart
Distributors chart shows the list of distributors' month wise in a chart. As shown below: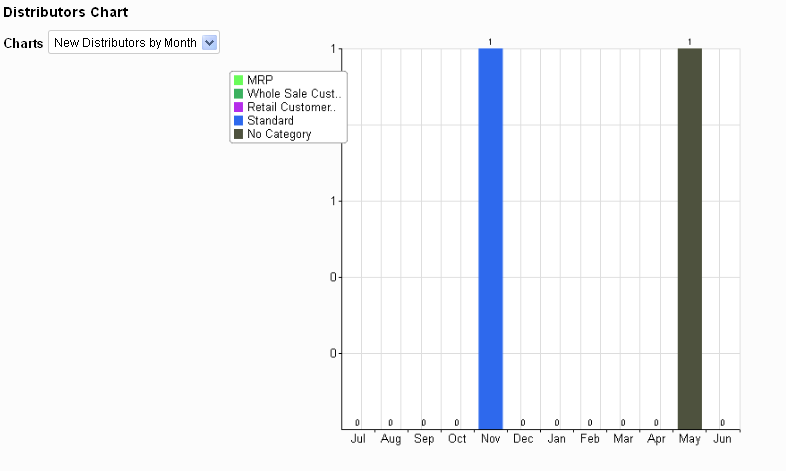 Related Links
Read more about:
Flag Question
Please explain why you are flagging this content (spam, duplicate question, inappropriate language, etc):