Browse by Solutions
Browse by Solutions
How do I customize payment terms in supplier invoices app?
Updated on April 8, 2018 10:31PM by Admin
The Supplier Invoices app allows you to create supplier invoices based on the Purchase order and invoices you received from the supplier. The main advantage of using this app is you can record the invoices and it would help for accounting all the way.
Steps to configure payment terms in Supplier Invoice
Login and access Supplier Invoices app from your universal navigation menu bar.
Click on "More" icon and select "Settings" located at the app header bar.

Click on "Payment Terms" under "Payments" from the left navigation panel.

Click on "Create" button to create new payment term.
Provide information including:
Name – Name of the payment term.
Days From Supplier Invoice – Number of days for payment.
Description – Description about payment term.
Enabled – By default, you can enable payment term.

You can update payment term by clicking on "Edit" icon, if needed.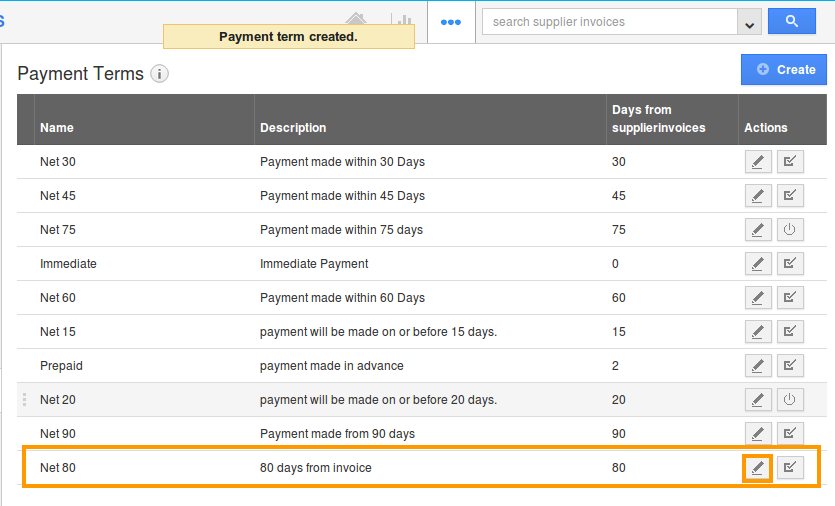 Related Links
Read also:
Flag Question
Please explain why you are flagging this content (spam, duplicate question, inappropriate language, etc):