Browse by Solutions
Browse by Solutions
How do I Customize Manufacturers in Suppliers App?
Updated on October 26, 2017 01:59AM by Admin
You can create and edit the manufacturers created using customization option.
Steps to Create Manufacturers
Log in and access Suppliers app from your universal navigation menu bar.
Click on "More" icon and select "Settings" located at the App header bar.

Click on Settings icon will lead you to Settings page. Click on "Manufacturers" from Suppliers dropdown found at the left navigation panel.

Click on "Create" button and specify:
Name - Name of the manufacturer.
Description - Description about the manufacturer.

Click on "Create" button to complete.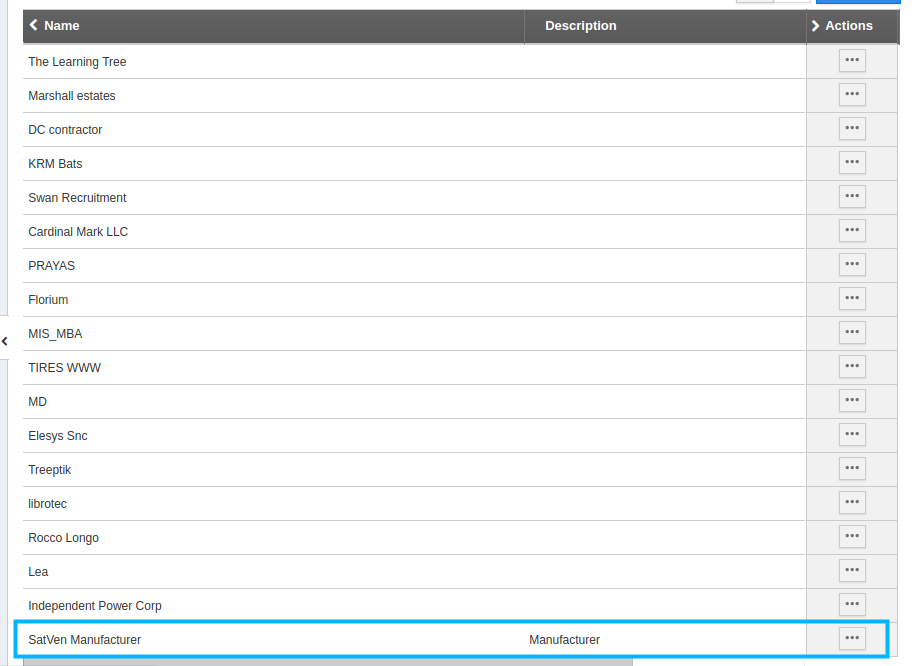 You can also edit and update manufacturer information by clicking on "More Details" icon, if needed.
Related Links
Flag Question
Please explain why you are flagging this content (spam, duplicate question, inappropriate language, etc):