Browse by Solutions
Browse by Solutions
How do I edit a sales receipt?
Updated on September 4, 2017 05:44AM by Admin
Sales Receipts App allows you to create and edit using "Edit" option instead of deleting it and creating a new one.
Steps to edit a Sales Receipt
Log in and access Sales Receipts App from your universal navigation menu bar.
Click on "By Status" and select "All" from the left navigation panel.

You can view all sales receipts in the dashboard.
Click "More details" icon near the sales receipts which is to be modified.

You can view "Overview" page, in which modify:
Sales Receipts Details
Services Provided
Product/Items Sold


If you want to edit any attributes, point the mouse near the attribute to see the edit icon.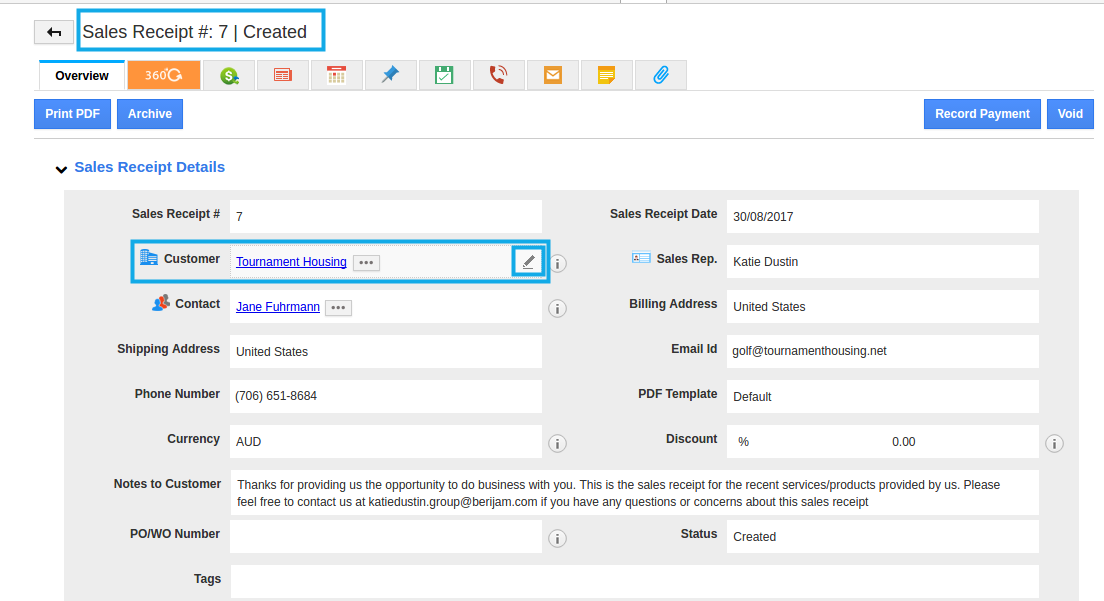 Click on the Edit icon and modify the attribute. For instance: Customer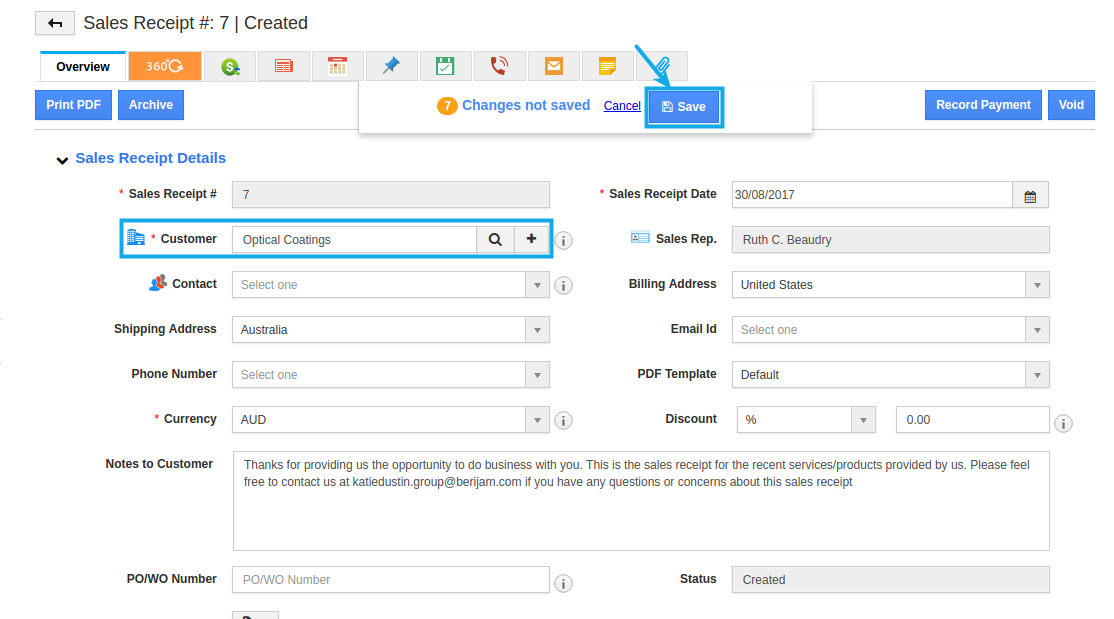 Click on "Save" button to update changes completely.
Related Links
Read more about:
Flag Question
Please explain why you are flagging this content (spam, duplicate question, inappropriate language, etc):