Browse by Solutions
Browse by Solutions
How do I edit a project?
Updated on September 8, 2016 03:36AM by Admin
You can update your project information quickly using in-line editing function.
Steps to edit a project
Log in and access Projects app from your universal navigation menu bar.

Select a project that you would like to update.
Click on "More details" icon near a project to be edited.

You can view "Project overview" page, in which you can modify:
Name - Name of the project.
Description - Description about the project.
Status - Status of a project.
Priority - Priority of a project.
Customer - Search and select the customer name.
Timesheet Approved by - Change the timesheet approver for this project.
Place cursor on the field to edit the information (In-line editing).
For instance, in the below image priority field value has been changed.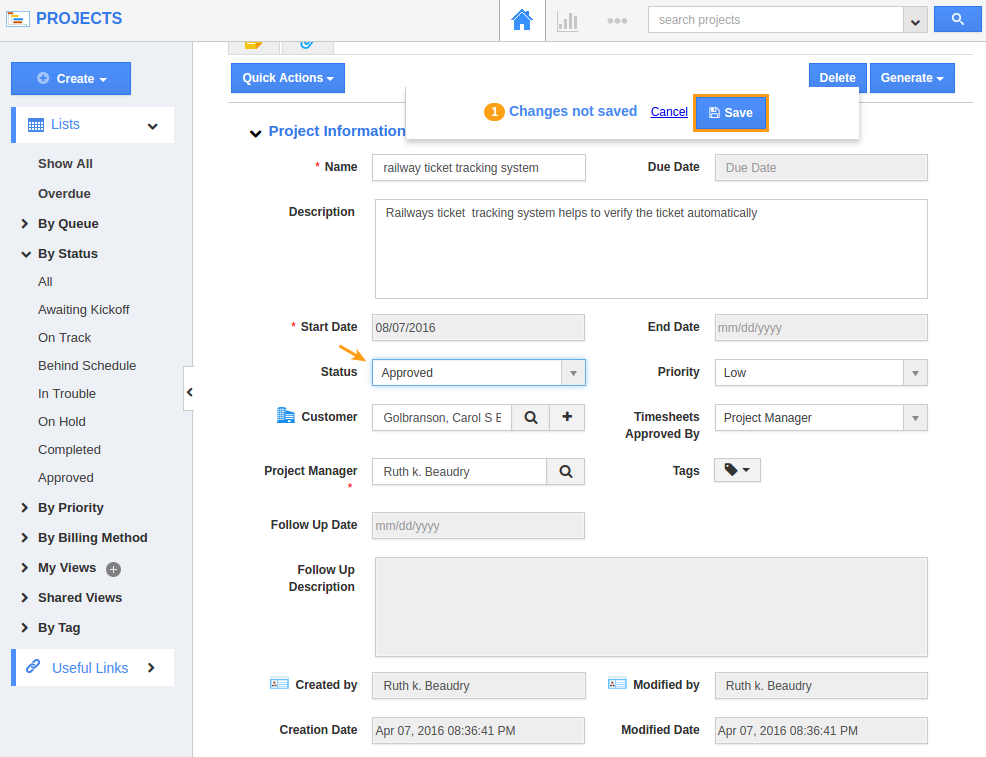 Note: You cannot edit and update the start date and end date(due date) of the project in overview page. In order to update project duration, you need to update task duration. This is because project's start date and end date is driven by task dependencies.
Related Links
Read more about:
Flag Question
Please explain why you are flagging this content (spam, duplicate question, inappropriate language, etc):