Browse by Solutions
Browse by Solutions
How do I customize collaboration in customers app?
Updated on July 11, 2017 12:15AM by Admin
Collaborative CRM is an approach to customer relationship management (CRM) in which the various departments of a company, such as sales, technical support, and marketing, share any information they collect from interactions with customers. (Courtesy WhatIs.com)

Apptivo CRM is one such CRM that has collaboration tools that is essential to meet the present day tasks. Apptivo Customers App, a module of the CRM allows the users to customize collaboration.

Lets take a quick look at the steps.


Steps to Customize Collaboration
Log in and access Customers App from your universal navigation menu bar.
Click on "More" icon and select "Settings" located at the app header bar.

Click on "Collaboration" from the left navigation panel.

In Collaboration dashboard, you can view "Associated Information". This includes:
News Feed
Calendar
Follow Ups
Tasks
Call Logs
Email
Notes
Documents
By default, all associated information will be in "Show" status.
You can "Hide" associated information by sliding the "Green" button. For Instance: Tasks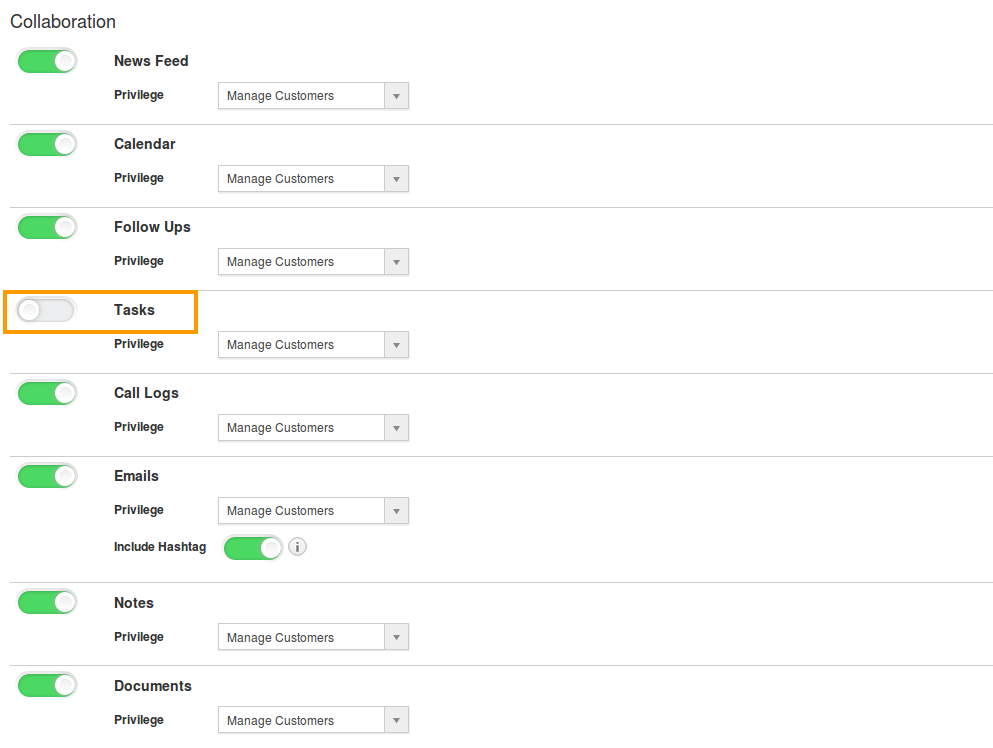 In customers overview page, you cannot view "Tasks" tab (Due to Hide) as shown below: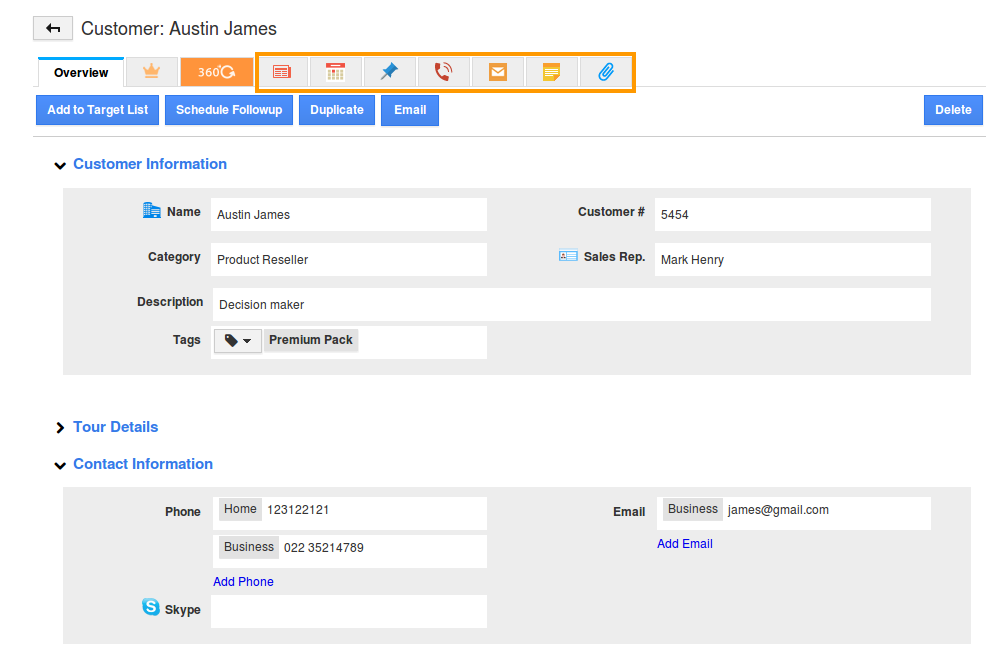 Note: The user in your account also cannot view the hidden tabs in their account or log in. In order to enable this to your users. Provide them privilege. Click on this link to provide privileges: https://www.apptivo.com/answers/questions/12315/how-do-i-create-privilege-for-associated-information-and-give-access-to-my-employee
Related Links
Flag Question
Please explain why you are flagging this content (spam, duplicate question, inappropriate language, etc):