Browse by Solutions
Browse by Solutions
How do I Customize Reports in Opportunities App?
Updated on November 19, 2017 11:10PM by Admin
In Opportunities app, reports can be used to view/export the activities of opportunities of a specific user. There is an option to customize the report by enabling/disabling it. Also the super user has the privilege of giving access to employees.

For instance, If Henry wants to hide any report in his opportunities app he can do so by following the given steps.
Steps to Customize Reports
Log in and access Opportunities app from your universal navigation menu bar.

Click on "More" icon and select "Settings" located at the app header bar.

select "General" drop down. Click on "Reports" from the left navigation panel.

By default, all reports will be in "Show" Status. You can hide report by clicking on "Show" button to enable "Hide".
For Instance:
We have hidden "Opportunities by Sales Rep"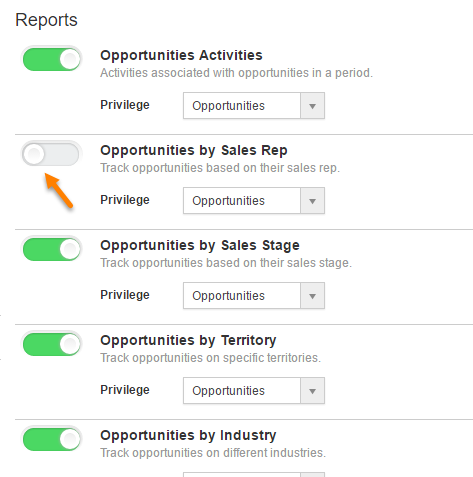 In Opportunities App Reports, you cannot view "Opportunities by Sales Rep" (Due to "Hide" enabled in report setting) as shown in the image below: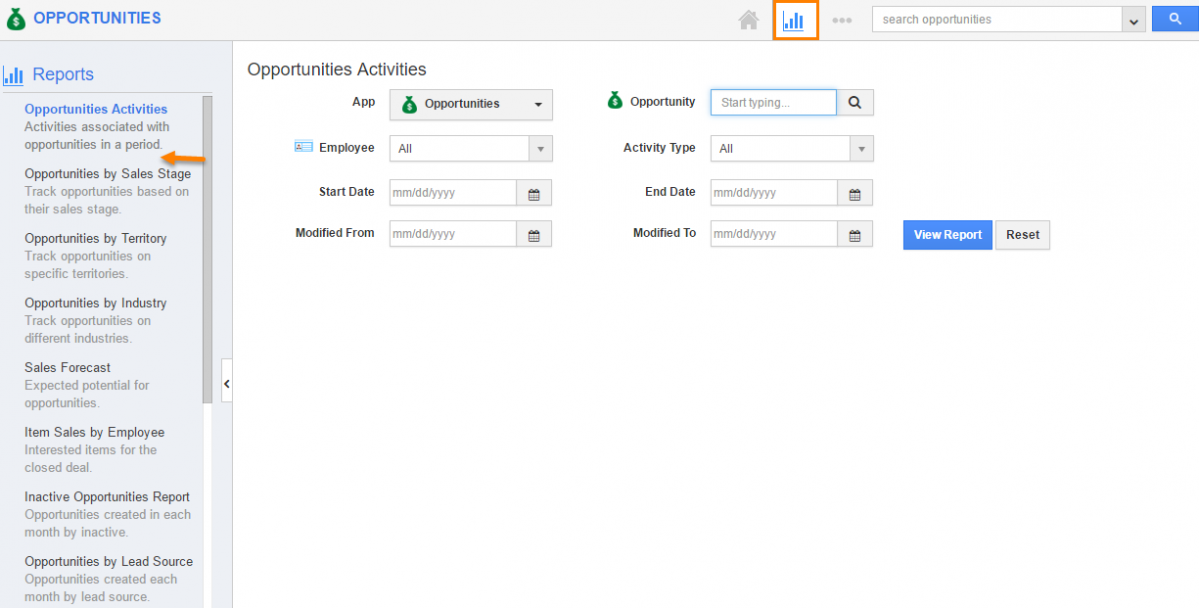 Related Links
Flag Question
Please explain why you are flagging this content (spam, duplicate question, inappropriate language, etc):