Browse by Solutions
Browse by Solutions
How do I customize collaboration in answers app?
Updated on May 11, 2016 02:09AM by Admin
Customizing collaboration allows to "Show or Hide" activities for security. This will secure the common activities tabs in each object (such as a lead, contact, customer, case etc) based on access privilege.
Steps to customize collaboration
Log in and access Answers app from your universal navigation menu bar.
Click on "More" icon and select "Settings" located at the app header bar.

Click on "Collaboration" from the left navigation panel.

You can view "Associated Information" as listed below:

News Feed
Calendar Follow Ups
Tasks
Call Logs
Email
Notes
Documents


By default, all associated information will be in "Show" status.
You can "Hide" associated information by clicking on "Show" button.
For Instance:
Here we are hiding "Emails".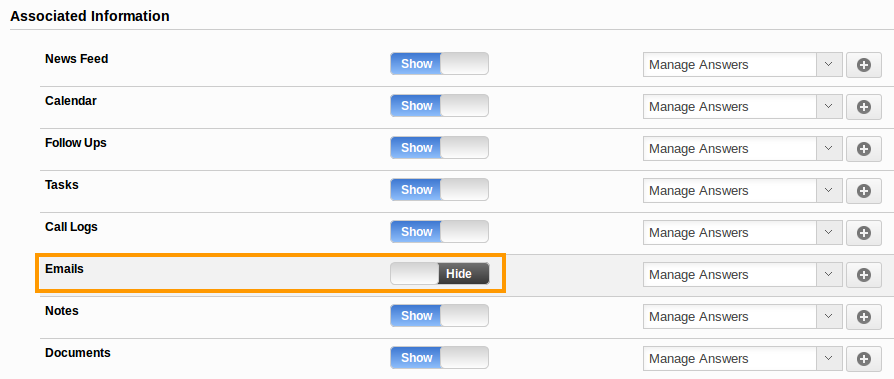 Go to the homepage and view an answer, you cannot view "Emails" tab (Due to Hide) as shown below:


Related Links
Read more about:
Flag Question
Please explain why you are flagging this content (spam, duplicate question, inappropriate language, etc):