Browse by Solutions
Browse by Solutions
How do I filter tasks by category?
Updated on December 28, 2015 11:16PM by Admin
You can filter your tasks by category performing advanced search. By default all the active tasks are displayed in a listview.
Steps to view filter tasks by category
Log in to your account.
Click on "Tasks" from the left navigation panel.

Click on the tiny down arrow in the search field located at the top of the header bar.

Select "Most Awaited" from "Category" drop down and click "Search" icon.

You can view task's results by category as shown in the image below:

You can also filter tasks by category in app level, by performing advanced search.
For Example:
View tasks by category in Projects App as shown in the image below: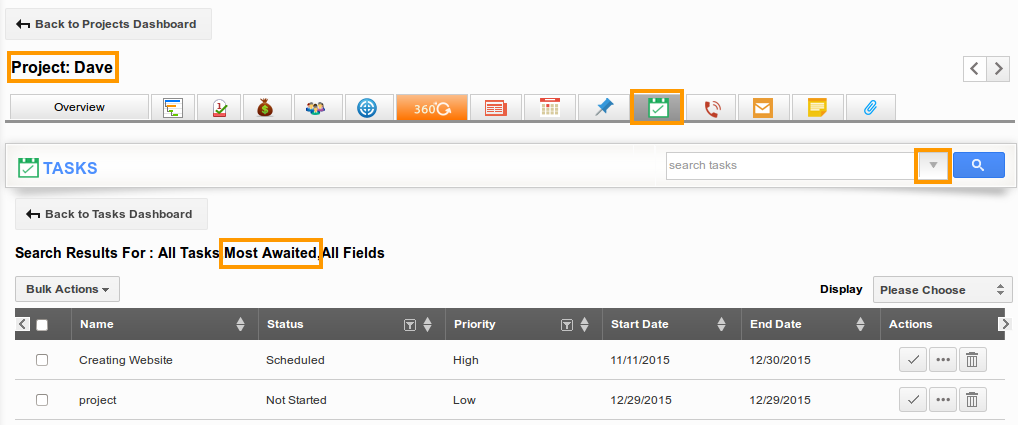 Flag Question
Please explain why you are flagging this content (spam, duplicate question, inappropriate language, etc):