Browse by Solutions
Browse by Solutions
How do I View Previous Balance for my Customer in Invoices App?
Updated on June 12, 2019 08:02AM by Admin
Invoicing software | Previous balance
Periodically, you need to check the status of the invoices that have been marked as overdue. It's an imperative exercise that should be done to keep your finances healthy. Else your business would be in a loss.

Integrating a reputed Invoicing Apps such as Apptivo Invoices App makes it possible to get a 360 view of your finances. And you will also be able to view the summary of the invoice of each and every customer.

You can view the invoice payment summary on Invoice creation page itself. This feature allows you to view "Previous Balance", "Existing Balance" and "Payment Received" information of a selected customer.
Previous Balance - Previous invoices balance of a customer.
Existing Balance - Current balance of a customer.
Payment Received - Amount received from a customer.
In order to view this payment summary in the invoice, you need to enable the "Display payment summary in invoice" from Invoices App settings.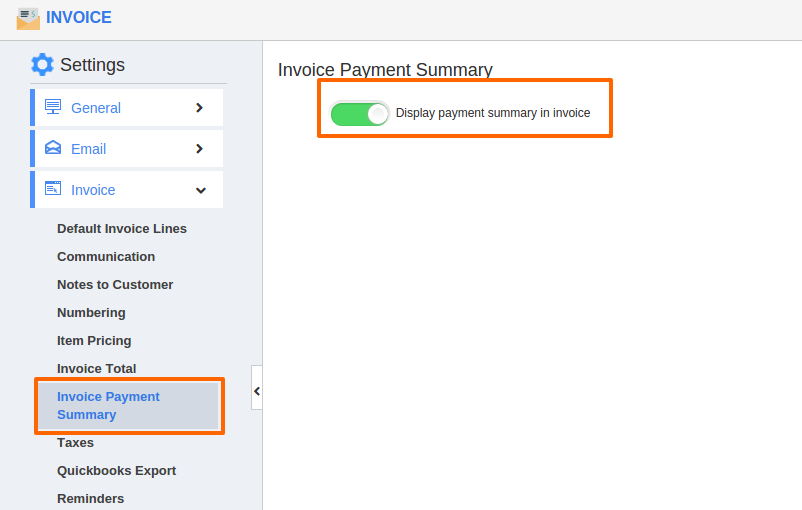 View Payment Summary
Here we've created an invoice for a new customer for as shown in the image below: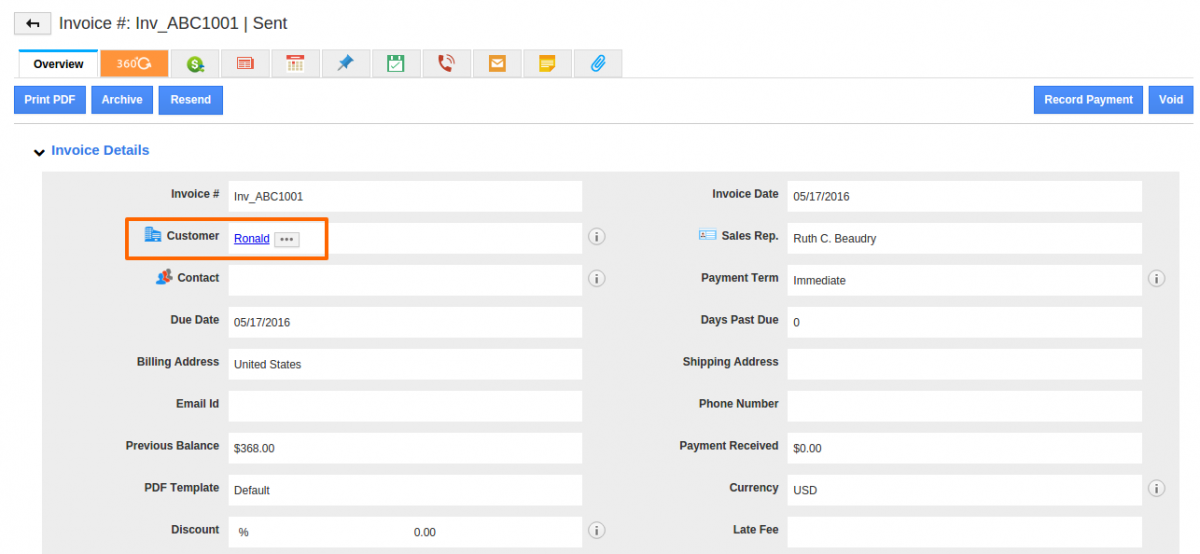 You can view the initial amount of payment summary.
Recorded payment of "308$" for this invoice.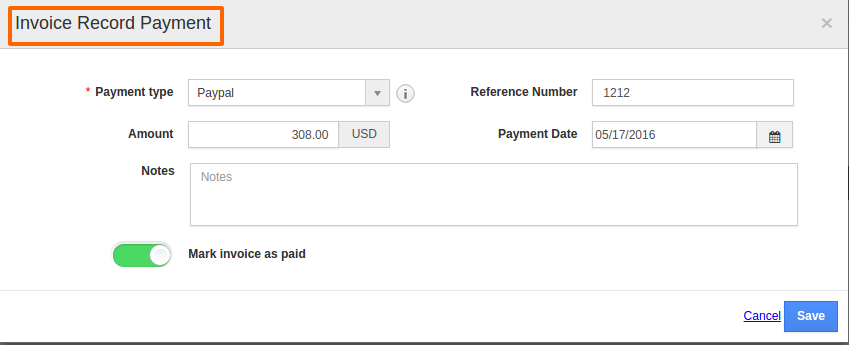 Created another invoice for the same customer and you can view the payment summary as shown in the image below:




Related Links:
Flag Question
Please explain why you are flagging this content (spam, duplicate question, inappropriate language, etc):