Browse by Solutions
Browse by Solutions
How do I add email signature to teams?
Updated on July 27, 2017 05:04AM by Admin
An email signature is a combination of text with a contact number or name or a specific quote, that's automatically inserted at the bottom of every message you send.
Here is the sample signature: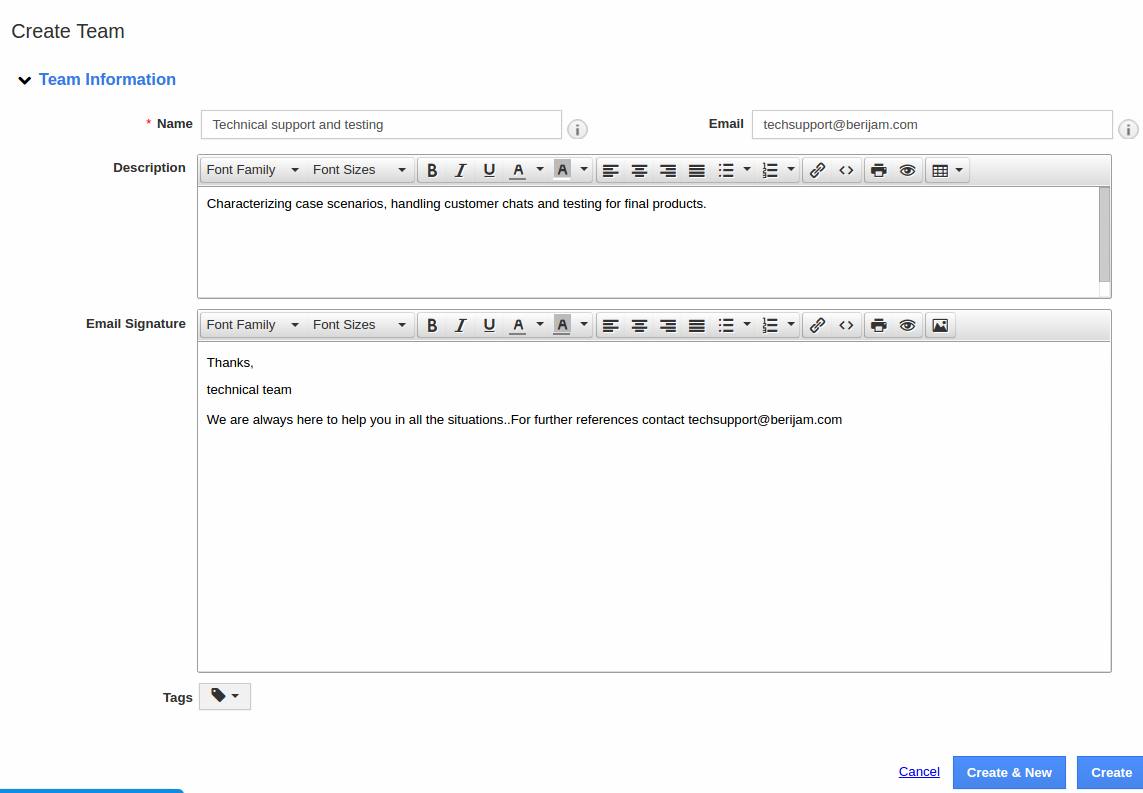 If your team is assigned with some follow up or objects, the email can be sent with an email signature. This can be configured in the team creation page.
Create email signature
Log in and access Teams App in your universal navigation menu bar.
Click on "Create" button to create new team or edit the existing team.


You can enter the signature in "Email Signature" section. Enter your new signature in text box, which gets inserted with every email that you send. You can format your text using the buttons directly above the text box.


Click on "Save" to save the changes.
You can view the created team with email signature as shown in the image below:


How to apply email signature?
The email signature will be attached only when the team email address composes an email. In order to send an email from Team email address, select email address from "From" drop down.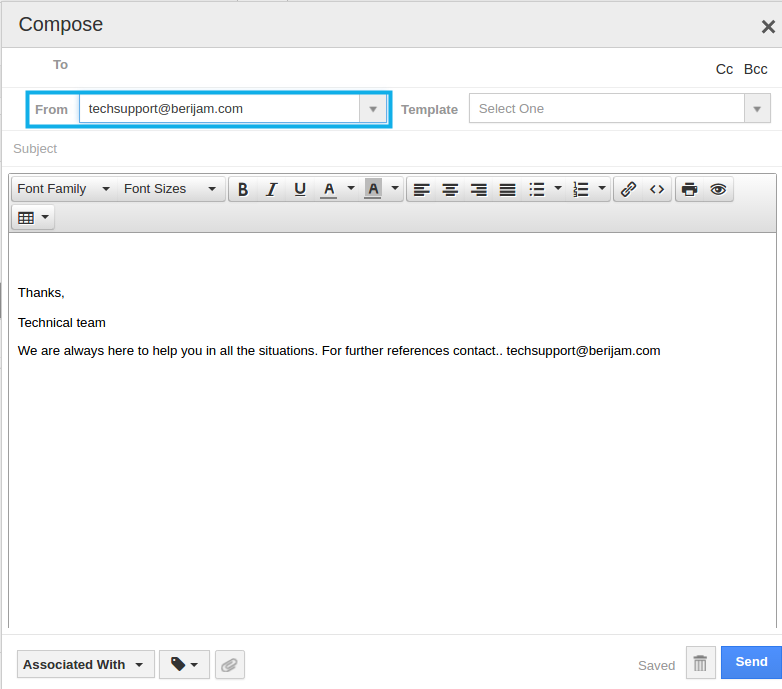 You can view the email signature, at once you select an email address from the drop down. By default, the default business email address and email signature will be displayed.
Flag Question
Please explain why you are flagging this content (spam, duplicate question, inappropriate language, etc):