Browse by Solutions
Browse by Solutions
How do I send an email to bulk contacts?
Updated on August 25, 2017 11:37PM by Admin
Email campaigns are a part and parcel of any marketing campaign. Instead of sending the email to each and every recipient manually, you can send an email to multiple recipients with a single mouse click at the same time.

Contacts App allows you to send email to bulk or mass contacts using email templates. In order to send email, you need to build your email template from setting.
You can also send bulk emails to other CRM objects such as customers, leads, opportunities and cases.

You can send up to 50 objects at a time. Select first 50 objects and click on "Emails" action. The compose email window pre-populates the email address of selected leads, contacts, customers, etc.

Check out the steps given below for sending bulk emails to contacts.



Steps to send bulk emails


Log in and access Contacts App from your universal navigation menu bar.

Click "Show All" from left navigation panel.

Select all contacts, by default you are allowed to select 50 contacts.

Click on "Bulk Actions" and select "Emails" option.

You can view "Send Email" window with email address of all selected contacts and predefined message templates in "Templates" drop down as shown in the image below:

To choose a predefined template, you need to create a template in "Message Templates" section of Contacts App settings.
Now, select an email template and send emails to all contacts simultaneously.
Click on "Send" button.
Here is the example email that is received by a contact, this is how the contact view your emails. The highlighted attributes are added when creating template from setting, these attributes are inbuilt. It will be updated dynamically for each contact information.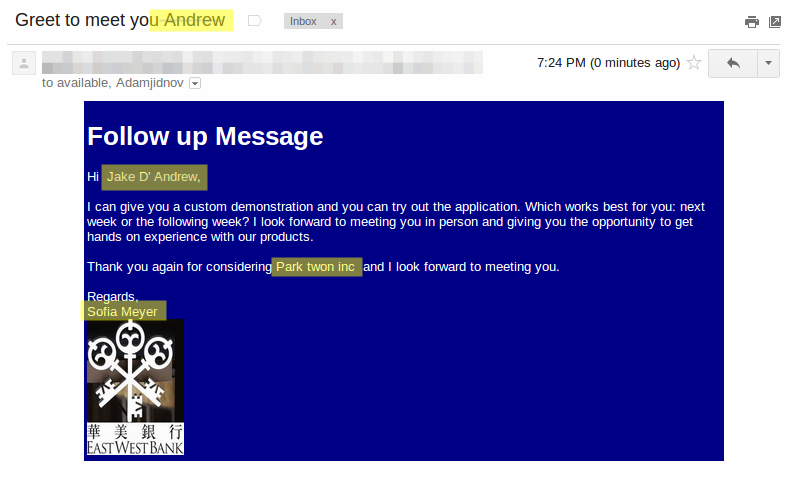 Note: You cannot add more than 50 objects for sending bulk emails.
Flag Question
Please explain why you are flagging this content (spam, duplicate question, inappropriate language, etc):