Browse by Solutions
Browse by Solutions
How do I Customize Change the Order Number Generation in the Work Orders App?
Updated on January 9, 2018 05:23AM by Admin
In Work Orders App, the "Change Order" option allows you to update the details of the work order you have created. The Change Order number will be generated automatically by customizing the settings. You are also allowed to enter the number manually.
For instance, if you have already created the Work Order for the item Laptop with quantity 1. But now the quantity of item has to be changed to 5. What would you do. Follow the steps given below.
Steps to be followed
Go to Work Orders App from app navigation bar.
Click on "More(...) -> Settings".




Select "Change Order" option from the "Number Generation" drop-down in the left navigation panel.




You can view the "Change Order Auto Generation" page as shown in the image below:




Toggle on the "Auto Generate" option and specify:
Prefix - Prefix should be added to Work Order Number.
Starts with - Starting number of Work Order Number.
For instance,

Prefix - WO
Starts with -1005
So your Change Order number starts with WO 1005.
You can also manually provide custom numbers by disabling "Auto Generate".
These changes will be saved automatically.
Now, select the work order you want to change and scroll down till you reach "Change Order".
Click on the "Create" button.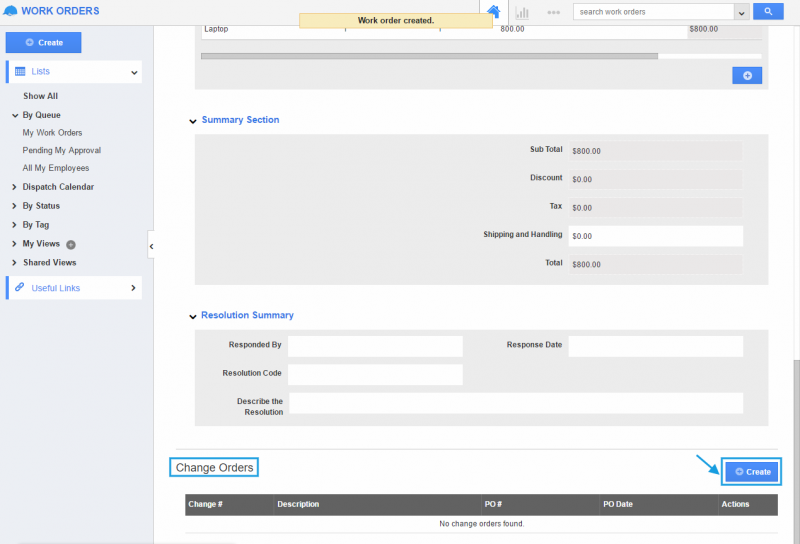 Make changes in the work order and select "Create" button.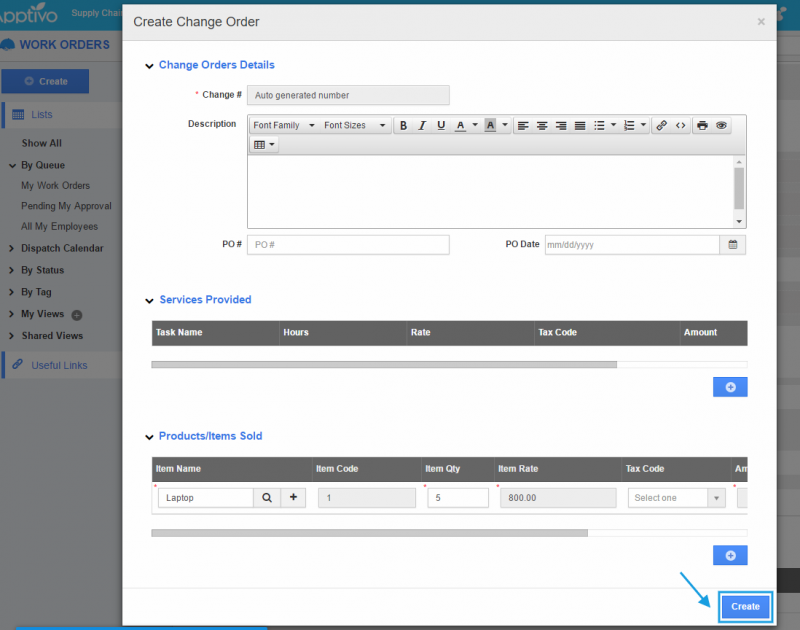 Now, you can view the created Change Order number. You can also "Edit" or "Delete" with corresponding icons.



Related Links
Flag Question
Please explain why you are flagging this content (spam, duplicate question, inappropriate language, etc):