Browse by Solutions
Browse by Solutions
How do I Customize Conversion in the Requirements App?
Updated on June 30, 2017 11:42PM by Admin
Requirements App allows you to convert your requirements into projects. You can also disable the options to be displayed in the requirements overview page.
For Instance: A Sales Manager wants to convert their requirements into projects, then it can be customized by following the upcoming steps.
In the below snapshot you cannot view the convert button in the requirements creation page.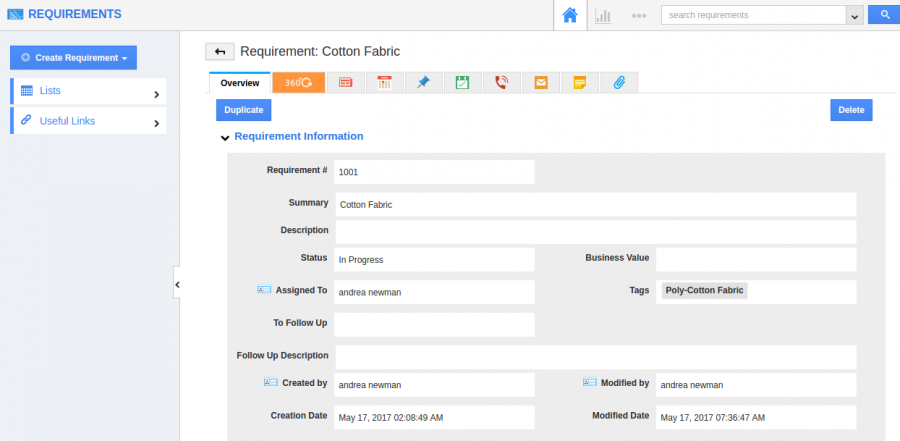 Steps to Customize Conversions
Go to "Requirements App" from your universal navigation menu bar.
Click on "More(...)" icon and select "Settings".

Once you accessed the Settings option, Click on "Requirements" drop down and select "Conversions" from the left navigation panel. Now you can view the Project toggle in Conversions dashboard, it is in disable status by default.

"Enable" the toggle button to allow requirements to convert into project. Now the Conversion is updated.

Now go to Requirements Creation Page, Click on "Convert" button drop down and choose "To Projects" on the top right corner as shown in the snapshot.

Related Links
Flag Question
Please explain why you are flagging this content (spam, duplicate question, inappropriate language, etc):