Browse by Solutions
Browse by Solutions
How do I Hide a Specific Status of My Customers?
Updated on October 10, 2017 10:41pm by Admin
Apptivo Customer App allows you to view all your Customers with their statuses. There are times when as a Business admin you would want to hide the value of qualified in the Customer status so that rest of the users do view it.
To hide a specific status, you need to customize the settings of your customer apps. You can view all your active and inactive status in "
By Status
". However, you can hide a specific status you would not like to view in the "
Show All
" list.
By default, we will be able to view the Status of the customer in the Show All page.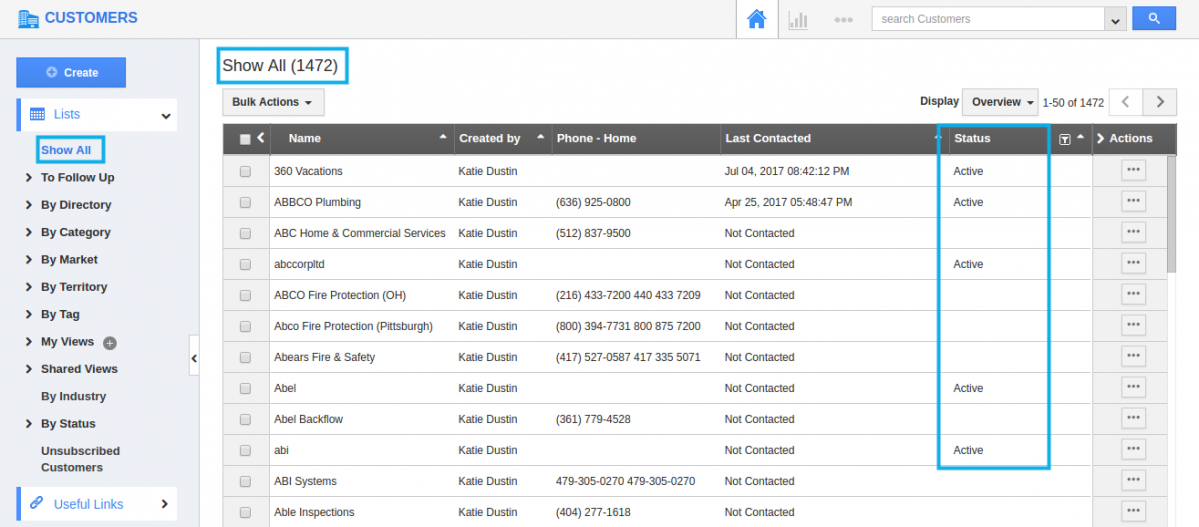 Steps to Hide Status of the Customers
Log in and access Customers App from your Universal Navigation menu bar.
Click on "More" icon and select "Settings" located at the App header bar.

You will be redirected to the Settings page. Select "Customers" drop down. Click on "Statuses" from Left navigation panel.
Disable the Active visibility toggle to hide the active Customers.

Once you disable the "Active" status, you cannot view the Active Customers in "Show All" page .

To View Active Customers
If you want to view the Active customers, perform an advance search in Customers App home dashboard.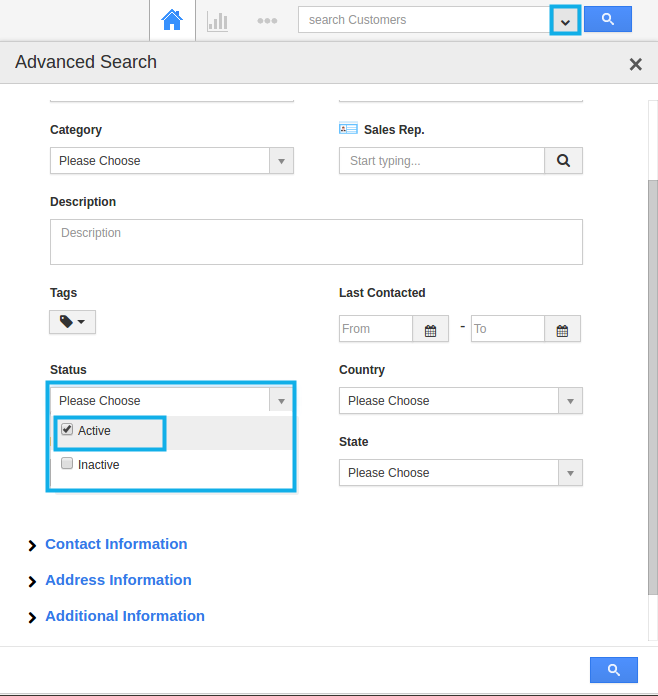 Search results will be displayed as shown: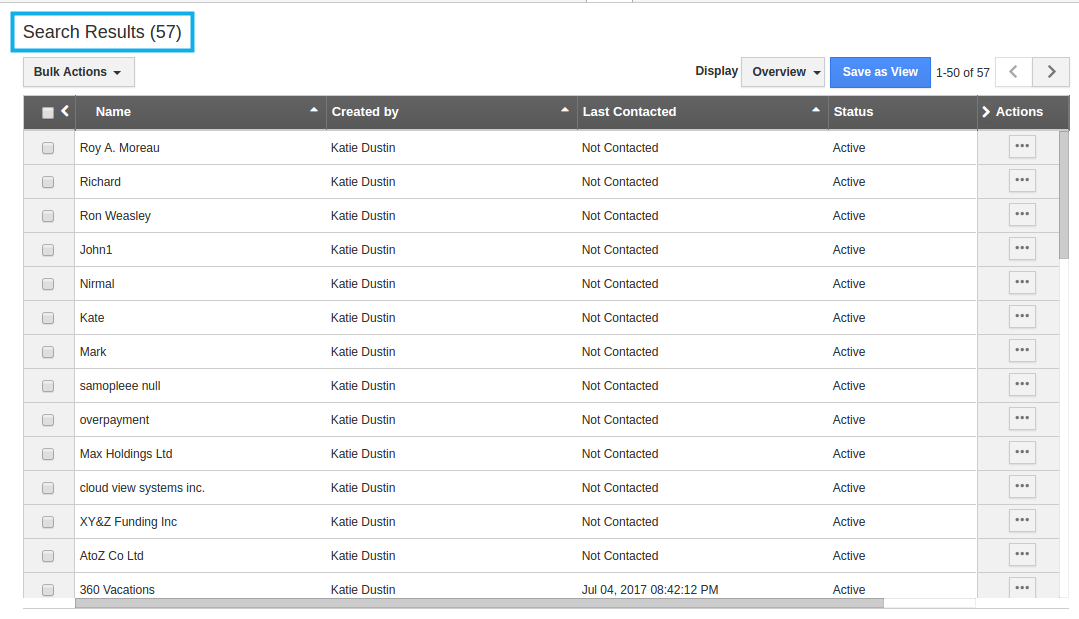 Flag Question
Please explain why you are flagging this content (spam, duplicate question, inappropriate language, etc):