Browse by Solutions
Browse by Solutions
How do I Include Header & Footer Sections in the PDF of the Financial Apps?
Updated on January 29, 2018 10:32PM by Admin
You can customize your PDF document to look more professional using the option "Header and Footer." This feature allows you to add your desired information or description in the header or footer section. It can be used to display your desired descriptive information. Lets have a look at the following steps to add header and footer to your document.
Steps to Include Header & Footer
Login and access to the Estimates App from the Universal navigation menu bar.
Click on "More (...)" icon -> "Settings" from the App header bar.

You will be redirected to the Settings page. Click on "Customize App" -> "Print/Web Layouts" from the left navigation panel.
You can create a PDF template in three ways:
Start with a Blank Layout
Start with the Default Layout
Copy from Another Layout
For instance: here, click on start with the Default layout.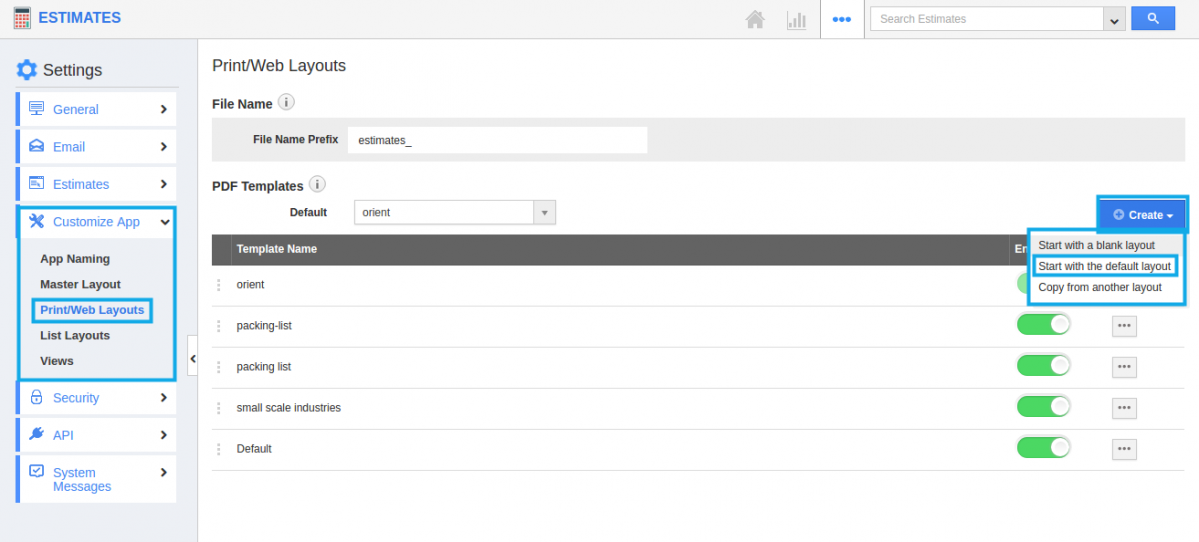 Provide a Name for the template.
Click on "Next".Now drag and drop the "Header" section and place it in the top position.Include the required attributes in it.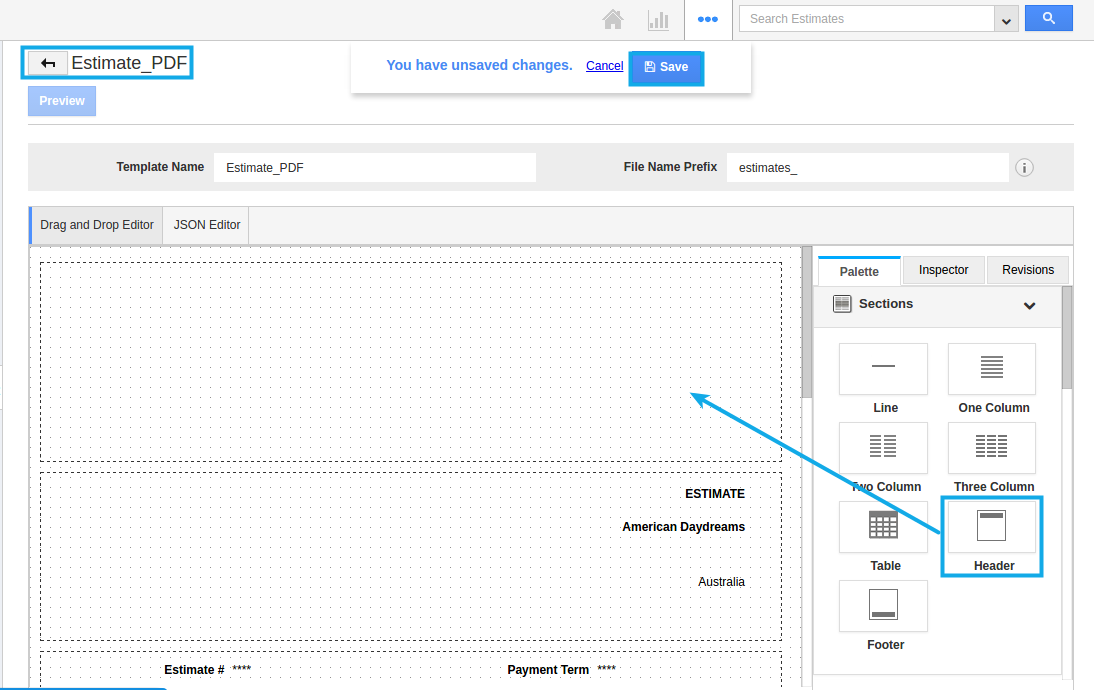 Similarly, drag and drop the "Footer" section. And include the required attributes.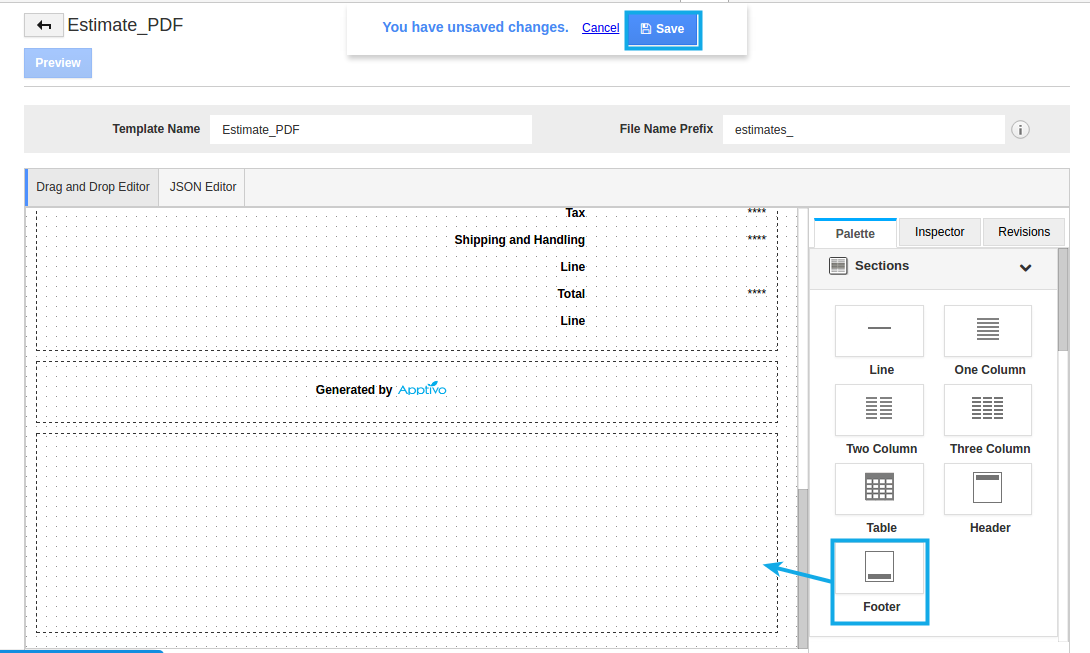 Note: Only one Header and Footer can be included in a PDF. You will be notified with an alert pop up as shown below:Also the position of the Header section cannot be changed. It should be placed on the top and similarly the Footer section at the bottom.

Flag Question
Please explain why you are flagging this content (spam, duplicate question, inappropriate language, etc):