Browse by Solutions
Browse by Solutions
How to Troubleshoot if your Opportunities Dashboard is not displaying?
January 29, 2018 01:49am by Apptivo FAQ
Answered on January 29, 2018 01:54am by Amala Littey
Apptivo Opportunities App helps in checking all your potential customers, giving you the ability to view all your opportunities data in graphical representation. Apptivo Opportunity Pipeline Management classifies your opportunities under various sales funnel stages, providing you an excellent sales report information comprising of the sales stages, size of the deal, percentage of deals and number of deals in near future. The common and most popular opportunity dashboards are:
There may be certain situations when these Opportunities Dashboards (consider, Sales Funnel) are not being displayed properly, in spite of having opportunities created: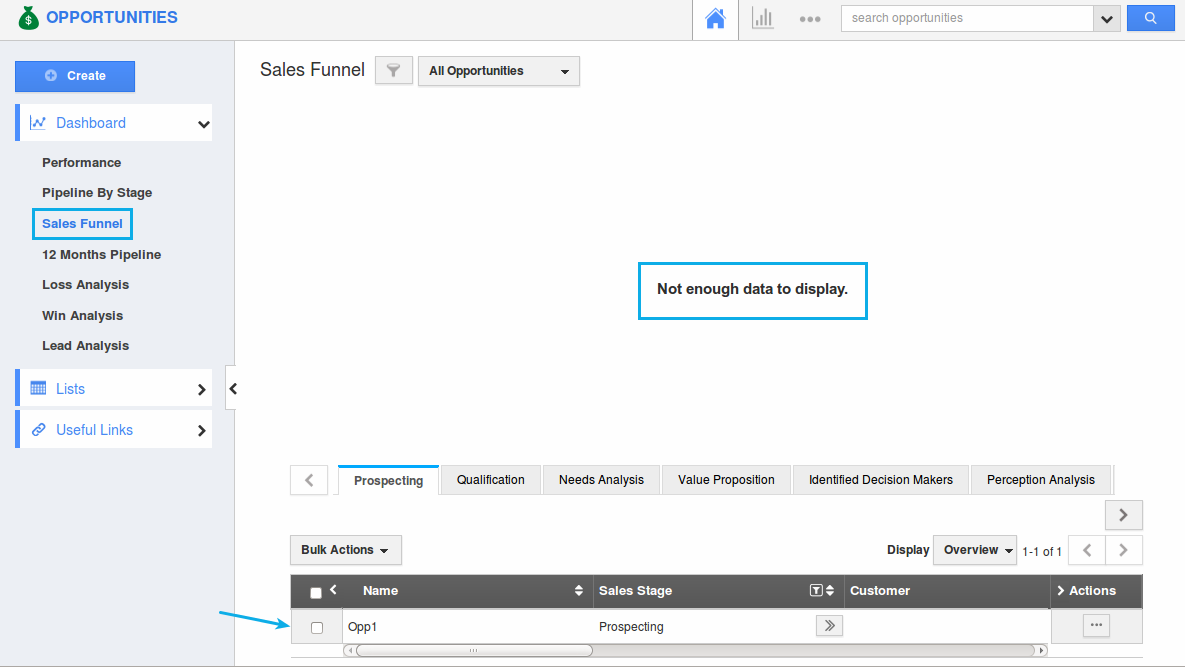 In that case, please ensure if the following fields of the opportunities are filled in properly, as these dashboards function completely based on these values:
Sales Stage
Probability
Amount
Close Date
Assigned To
Only when all the above five values are filled in, you will be able to view your sales funnel without any issues.
Add Answer