Introduction
In a world of abundant choices and unrestricted geographical/demographic reach, the limits of conventional businesses are broken; today, finding customers, reaching out to them and achieving conversion have no limitations. Businesses can sell to customers located anywhere in the world. The caveat is, businesses should give compelling reasons for the customers to buy from them and not choose a competitor. So, customers are at the center of all online businesses. The emphasis is greatly on how to find new customers, what all the businesses have to do in order to achieve sales conversion and how to earn existing customers' trust so that they will continue buying from the business for a long time.
Customer Relationship Management
This calls for careful management of lead generation, customer information, interactions with the customers, data on their interests, preferences and the behavior, etc. Customer relationship management (CRM) is a dedicated concept, purpose-built to manage all this.
Large scale online businesses have many lead generation mechanisms and multiple channels through which sales and marketing efforts are carried out. Such large scale operation calls for a dedicated customer relationship management software that automates most of these operations.
CRM for small scale businesses
Start-ups and small businesses mostly do not need dedicated customer relationship management software. This is because they are:
Complicated and require dedicated infrastructure
Require IT staff to set up and maintain
Expensive, with upfront costs and long-term costs too high to justify purchasing.
Packed with automation that is not required for a business that is small enough to have contacts, leads, customer info and sales pipeline to be entered and maintained manually.
Based on the CRM concept that can also be manually emulated using CRM Excel templates and Google Sheets CRM
What is a CRM Excel template/Google Sheets CRM?
A CRM Excel template/Google Sheets CRM is a spreadsheet template that is manually updated and maintained by a company as a replacement for the automated functions of the customer relationship management software. These CRM Excel templates/Google Sheets CRM help you:
List down your leads and existing customers
Organize customer information by name, gender, company, role and other parameters
Store contact information including, emails, phone numbers, social profiles, etc.
Carry out CRM tasks related to sales, marketing and customer support.
How to enter, search and process data in a CRM Excel template
All these information is stored in spreadsheet tables as rows and columns, making it familiar and easy to use for anyone. Anyone with the knowledge of spreadsheets can simply enter these information, search for them easily and further process them to,
Measure important metrics
Visualize and analyze important data
Utilize all the data judiciously to carry out sales, marketing and customer support operations and
Take data-driven business-critical decisions
Customizing CRM Excel templates/Google Sheets CRM for different CRM applications
Instead of having all the components/modules of customer relationship management under one roof, like in the CRM software, CRM excel templates and Google sheets CRM need to be customized for different CRM applications. CRM excel templates or Google sheet CRM templates can be customized to create separate tables for:
Storing contact information
Sales pipeline management
Customer satisfaction tracking
Tracking team members' performance
1.Sales pipeline management
CRM excel templates for sales pipeline management help you track the stages at which each deal currently is. It can have other details like which sales personnel is following it, when the deal is expected to be closed, what is the value of this deal would be, etc.; these details can also be used to make sales projections. Using this template, you can determine which deal is more important and which deal requires more attention, and prioritize accordingly. By organizing and putting your sales pipeline into perspective by means of a CRM Excel template or a Google Sheets CRM template helps you make the sales process efficient and free from errors. You can track all the deals and monitor the efficiency and performance of your sales force.
2.Customer support
Customer support CRM Excel template can record all the purchases and the interactions with the customer. You can use this template to record all the grievances and keep track of the issues reported by every customer. You can prioritize customer support based on the importance levels of the issues and allot an agent for every issue that demands immediate attention. By making this template available to the customer support executives, you can help them track the issues and keep them with all the necessary information before they can contact the customers.
3.CRM marketing campaigns
CRM Excel templates for marketing campaigns help you keep track of your marketing initiatives and build a great relationship with customers through sustained communication. You can grade your leads based on how likely they are to convert, create segments based on various criteria and conduct marketing campaigns for different groups. You can keep track of the potential customers who get back to you, record the conversion and measure the impact of your marketing initiatives.
4.Tracking customer satisfaction
Based on the number of positive responses from customers, resolved issues, customer recommendations of your brand, positive feedback, etc., you can build a visual representation of customer satisfaction rating using Google sheets CRM template. Customer satisfaction is one of the most important parameters that a small business has to track, because it plays a great role in the perception of your business amongst your target audience and customer base. Ensuring high levels of customer satisfaction goes a long way in providing a great customer experience and maintaining a positive outlook of your business and brand.
5.Contact information database
Google Sheets CRM template and CRM Excel templates can be customized to store contact information in a very organized manner, complete with name, phone numbers, email addresses, company, job role, etc. Spreadsheet software are equipped with search features to look up a specific contact and get the complete information quickly and efficiently.
6.Contact log
CRM excel templates/Google sheets CRM can be used to record every instance when a contact is communicated with. It can have data, including the date and time of contact and the message that was communicated. By looking up the contact log, you can follow up with specific contacts with regard to the previous communication and follow-up with them in a timely manner.
7.Sales log
A sales log created based on CRM excel templates/Google sheets CRM contains records of when a customer made a purchase, his/her name, the value of purchase, product details, invoice details, etc.
8.Team Members' performance tracking
The team members table has your team members' names, job titles and other data related to the roles. For instance, sales personnel may have their respective total value of sales that they have achieved. Marketing personnel can have the number of the leads that converted. These numbers can be configured to be pulled automatically from sales log and CRM marketing tables and updated automatically as the data gets updated. By monitoring these key metrics, you can track the performance of your team members.
9.Other CRM excel templates
CRM Excel templates/Google Sheets CRM templates can be created for other purposes too. For instance, if your spreadsheet based CRM does not provide you the full functionality that you need, or if your operations have grown big enough to have dedicated CRM software, then you can organize all the information in your CRM templates and feed them into a dedicated customer relationship management platform for easy transition.
How to use a CRM excel template
The basic idea behind using Excel or Google sheets CRM is to make entries manually, sort and filter the results and use the features of the spreadsheet software to carry out CRM functionalities. You can:
1.Use the formula tool
You can use the tool to process various metrics and obtain the key performance indicators that help you measure the performance of different variables important for your business, and make data-driven decisions.
2.Create sales reports
You can record every single instance of sales conversion into sales log, and sort and segregate sales data based on various time periods to generate monthly, quarterly or annual sales reports. For that, you need a separate CRM excel template or Google sheets CRM template. You can summarize the data and highlight key figures by creating a dashboard or by adding a pivot table.
3.Estimate average sales/potential sales per customer/lead
You can calculate the average sales figure per month/year that you can achieve from an already existing customer. Retaining a customer is relatively more difficult than finding a new customer. The average sales figure from every customer helps you identify the value of the customer who makes repeated purchases. You can also estimate the potential monthly/yearly sales numbers that you can achieve from a potential customer/lead.
4.Save Customer contacts in an organized manner
Customer contact details are some of the most vital components of CRM functionality. You can use CRM excel template/ Google sheets CRM template to create a logical flow and stack of customer contact information so that you can search, filter and find the specific contact details any time you want with ease. In additional to the essential details such as name, Mobile number or address, you can also enhance them with additional details in an optional worksheet.
5.Segregate the data and organize
You can segregate various types of data and save them in multiple sheets in the CRM excel template/ Google Sheets CRM template. This will help you simplify and make better sense of the vast amounts of data that you have collected over a long period of time. Organizing your data in separate worksheets also helps to find what you're looking for quickly. For example, keeping the sales log as a separate sheet from marketing sheet prevents mixing up data.
6.Analyze data and highlight key numbers using pivot tables
Analytics in a dedicated CRM platform is done with the help of AI, where the system pulls all the relevant metrics, compares and combines them to present you with a visualization of business-critical insights. In a relativity simple CRM Excel template/Google Sheets CRM, you can analyze data using pivot tables. You can pick your data points and create your pivot tables to sort and organize data. The data in the table will get automatically updated as you keep updating the spreadsheets with additional data. The pivot table extracts and displays all the relevant information that you need. It helps you analyze crucial data and set sales goals, estimate sales forecasts, identify trends and take important data-driven decisions.
7.Ensure periodic communication with your customers
Customer engagement is one of the primary functions of marketing communication. Businesses need to keep in touch with every customer at regular intervals and communicate the right message. You can record the date on which you last contacted a customer. By sorting the list of contacts based on the last contacted date, you can identify the customers who have not been communicated with since a long time. By prioritizing these contacts, you can communicate with customers and keep them engaged in a timely manner, and then schedule the next date on which they should be contacted again. You can use CRM Excel templates to make sure that you communicate with customers like clockwork and improve customer engagement.
8.Refine your processes and improve communication
As you record various data and you constantly look for enriching the data with additional details in the CRM excel templates/ Google Sheets CRM, they reveal your strengths and weaknesses in terms of your sales process, length of your sales cycle, customer satisfaction levels, quality of customer support, etc. With these insights, you can have an in-depth understanding of your processes and improve them.
9.Keep your data secure
While dedicated CRM systems can provide you with robust data security, CRM Excel templates/Google Sheets CRM also have some in-built security measures as well. For instance, you can set passwords to lock your file. You can also make sure that only authorized people can access these templates by setting user permissions.
Conclusion
To sum up, CRM excel templates/Google sheets CRM can be an excellent alternative to dedicated CRM platforms, provided you are small business/start-up running your operations in a small scale. When you reach a point where you have too much data to manage within spreadsheets or when you scale your business and expand your operations, you have to migrate all your data and CRM activities to a dedicated Saas based CRM subscription.
Excel comes with many spreadsheet templates; you can customize one for CRM, or download pre-designed CRM Excel templates from internet sources.
You can open the new spreadsheet file on Excel, configure it with relevant worksheets and columns to emulate CRM functions, and then enter various CRM data such as customer info, contact log, sales log, marketing campaign, etc., in separate tables.
You can download a pre-designed spreadsheet template and customize it with your own fields, colors and layout to suit your requirements.
CRM template is a spreadsheet template that can be used to manually enter data and emulate many of the functions of a dedicated CRM system.
What are CRM excel templates? When do you need them and how can you use them?
was last modified:
August 11th, 2022
by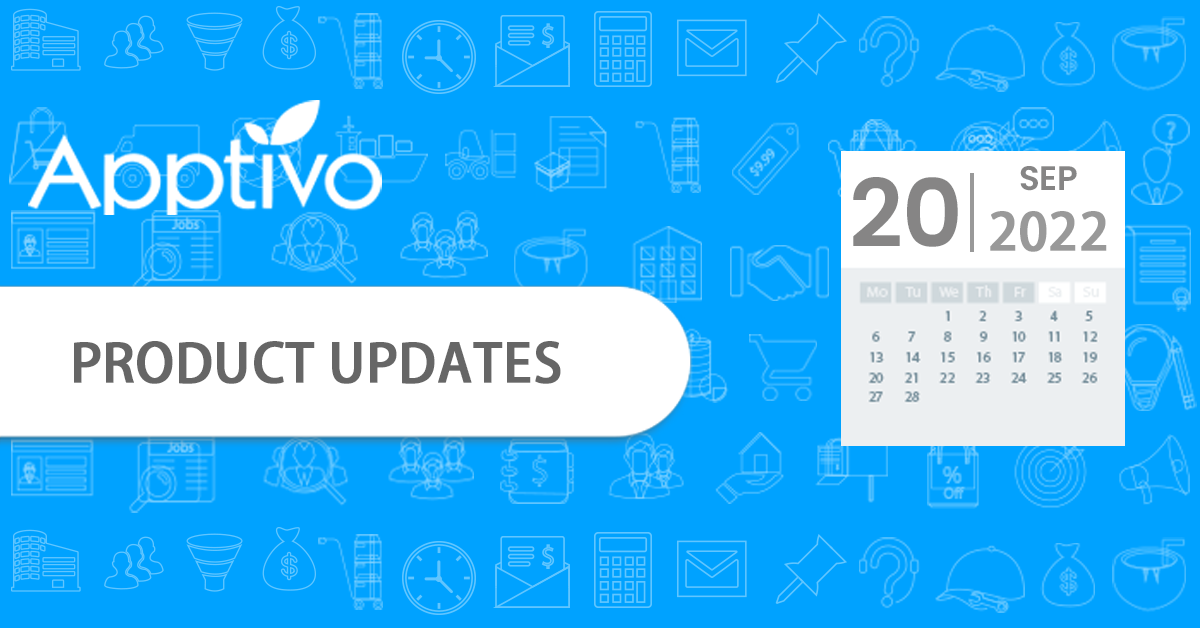 Apptivo Product Updates as of September 20, 2022
Find the Solutions of Apptivo relevant to your Business needs! Having the CRM without complexity might be the biggest challenge today, but you have Apptivo for the rescue. We continue to advance our product and integrations to reach the market scale growth in this fastening technology
Read more

→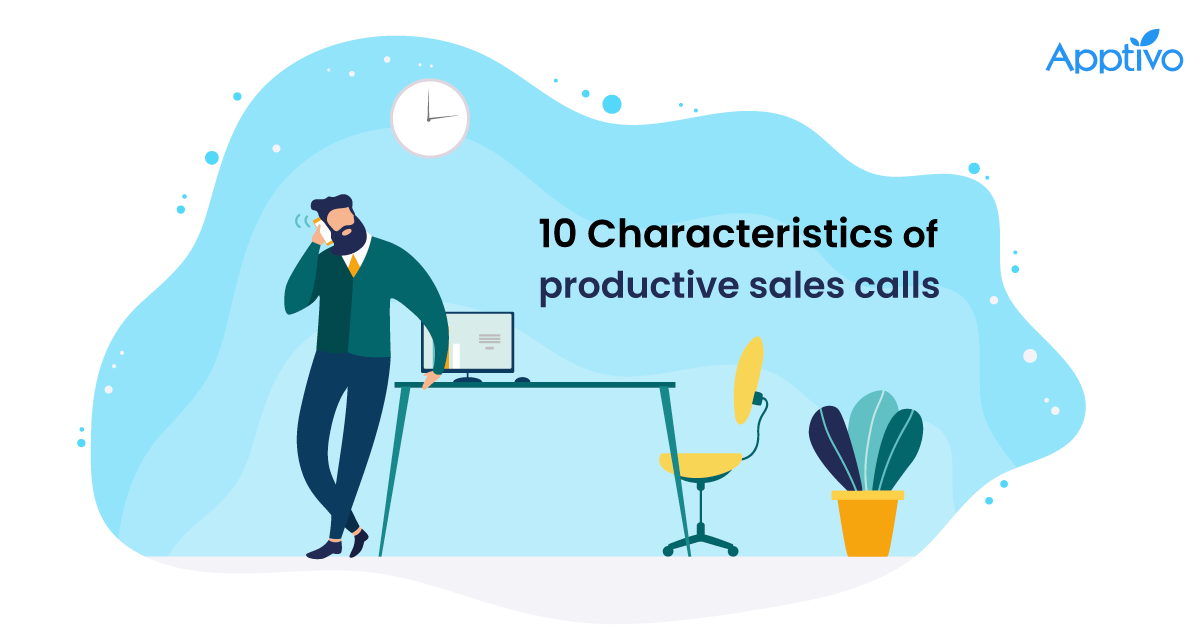 10 Characteristics of productive sales calls
Time is valuable for everyone! Sales calls need to be efficient, effective, and productive for both the seller and the buyer. The seller has the obligation to provide value and must convey it at every opportunity, whereas the buyer invariably undermines the same
Read more

→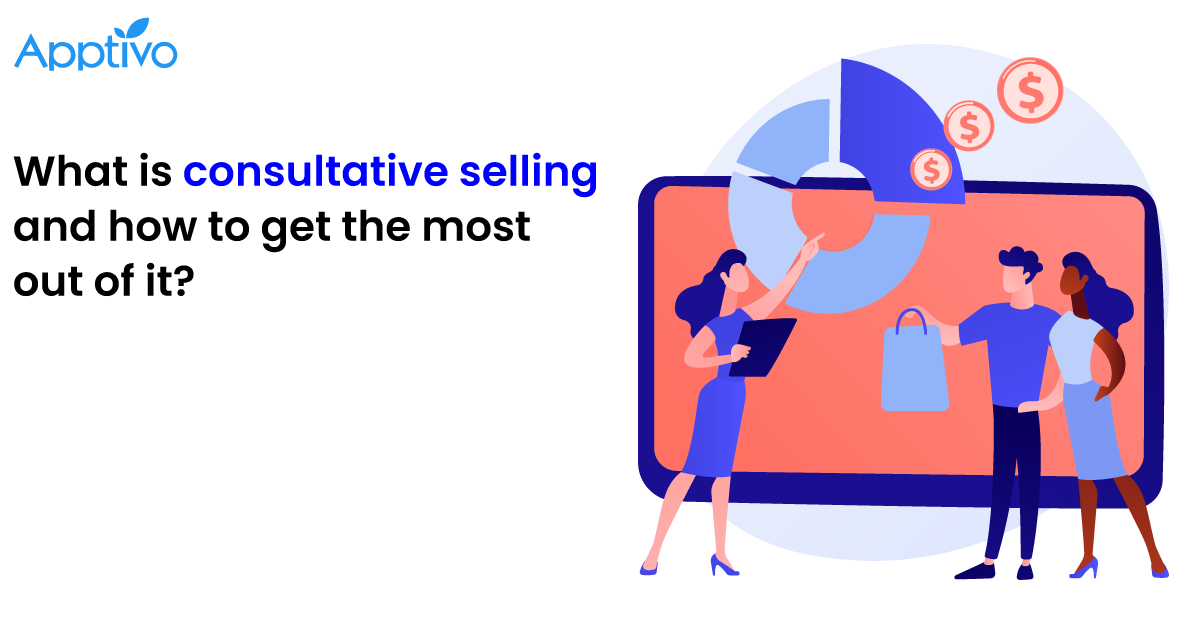 What is consultative selling and how to get the most out of it?
What is Consultative Selling? Consultative selling is about understanding what your client wants, and then tailoring your offerings to meet those needs. When companies take the time to listen to their clients' needs and not push products and services that they might not really need, not only does it help the company come up with products that could solve their clients' problems, but also make a huge impact on the company's success
Read more

→