Email Marketing Software Features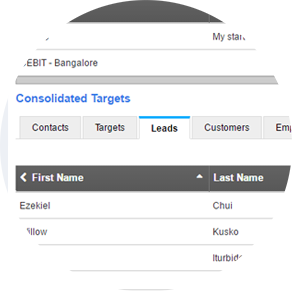 Flexible Contact Targeting & List Generation
Manage contacts using Apptivo's award-winning CRM apps, and create targeted contact lists based on any criteria you can imagine!
Drag & Drop Email Template Designer
Building professional email templates is easy with Apptivo, use one of our professional designs, or build your own.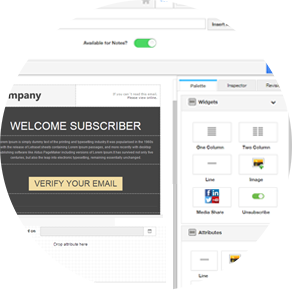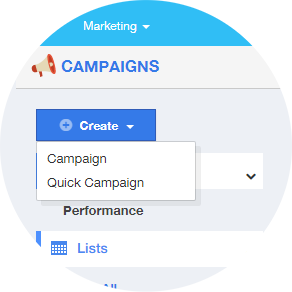 Mass Emails & Bulk Personal Emails
Not just for newsletters, Apptivo offers many email tools for mass email marketing, small targeted messages, and automated emails.
Click Tracking & Engagement Reporting
Every email is tracked, to let you know who opened or clicked on links from your campaign emails so you can capitalize on your leads.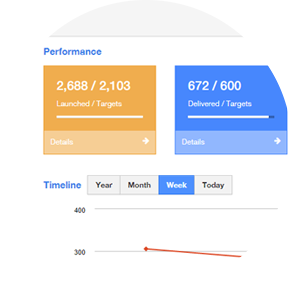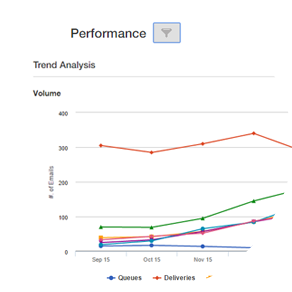 Email Campaign Dashboards
Graphical dashboard to report on email deliveries, bounces, and other metrics within a single campaign, or across all marketing efforts.
Automatic Conversation Tracking
Every email with a contact is tracked 100% automatically. Sales reps can see when leads receive campaign emails, and even respond to them!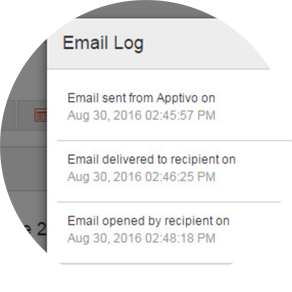 Stellar CRM & Campaign Management
"We've looked at many CRM solutions, and none were as fast and easy."
Contact Management
Create unlimited contacts, leads, customers, and other CRM records
Categorize contacts with unlimited custom fields
Search contacts by any field to generate lists
Add contacts to unlimited lists
Complete history captured with each contact
Campaign emails tracked alongside all sales email
Advanced workflow automation & other CRM tools available

Campaign Management
Manage & group marketing campaigns with custom fields
Organize lists of contacts into campaigns
Secure & SPAM-protected email platform
Deliver emails to thousands of contacts at once
Control the email from address
Re-targeting contacts who did not open/click an email
Automatic tracking of all customer email responses

Email Templates
Drag-and-drop email template builder
Professionally designed email templates included
Built-in unsubscribe capabilities
Manage themes of templates, like newsletters
Complete HTML editor
Reports & Dashboards
Track emails delivered, opened, and clicked
Campaign-specific dashboard with complete timeline
List individuals who engaged with a campaign
Measure average performance across marketing campaigns
Identify any contacts with bounced email addresses

Sales & Support Apps
Web-to-Lead Forms
Lead Management
Pipeline Management
Workflow Automation
Quota Management
Sales Dashboards & Reports
Email-To-Lead
Help Desk Ticketing
CSV Import Tools

Collaboration & Security
News feed for audit history
Automatic syncing of sent emails via IMAP
Calendar, tasks, follow ups
Notes & Documents
Control access to view campaigns
Manager/employee relationships
Restrict export & deletion
Restrict granular actions like searching and bulk actions
SSAE16 Certified
Integration
Standard connections to all CRM apps
Configure custom connections to any app
Integrates with RingCentral for call logging
G Suite calendar, task, and contact sync
Document integrations with Google Drive, OneDrive, and Dropbox
REST API for developers
Works with Your Favorite Apps