Applications
Apptivo offers a comprehensive suite of business Apps designed to serve the end-to-end needs of small and medium businesses. We have more than 60 Apps that cover everything from CRM and Project Management to Invoicing.
Plans Based Filters
No results found matching your search term
CRM
Stay in touch with leads and close more deals on the move. Get your sales team the best set of apps to help close more deals quickly.
Marketing
Supercharge your marketing team with an awesome set of apps to bring in more leads for your sales to close.
Financials
No more worrying about your financials and customer payments. With Apptivo Financial apps, stay on top of your financials and taxes.
Product Management
Bring your entire idea into life by building your product roadmap, strategies, features planning, releases and track every progress with no hassle.
Technology
Love customization? Build your own apps from scratch using Apptivo from our easy drag-and-drop interface and with no coding experience.
Applications Distribution Per Plans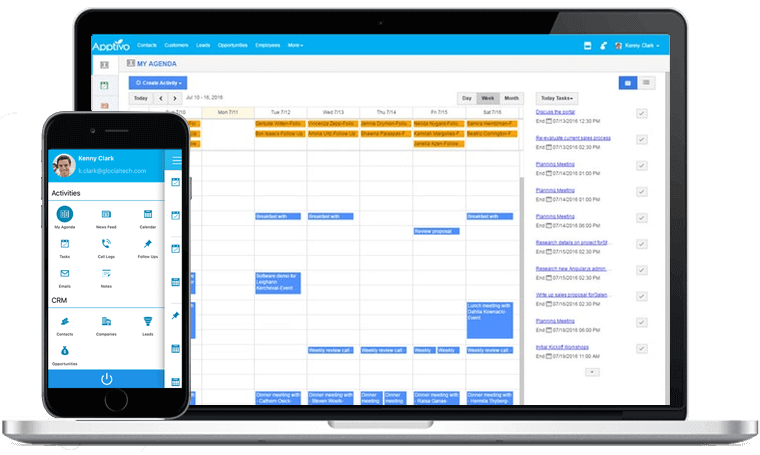 Start a Trial / Book Demo
Apptivo provides a FREE 30 Day trial to all its customer to play around with the product and get to know if it suits their business. Apptivo also provides a 1 to 1 demo session to explain how you can use Apptivo for your business.