Energize Your Business With
Apptivo Applications
A comprehensive suite of 65+ apps designed to serve the end-to-end demands of all businesses housing everything from CRM and Project Management to Invoicing.
Plans Based Filters
No results found matching your search term
CRM
An Online CRM Software to close more deals on the move. Get your sales team the right set of apps to organize your customer relationship management.
Marketing
Boost your marketing team with a stunning set of apps to bring in more leads, send campaigns, and improve conversion rates.
Technology
Build your own apps from scratch or mirror an existing app using an easy drag-and-drop interface with no coding requirements.
Project Management
Create a collaborative workspace to plan, track, and deliver the projects on time. Monitor the project performance with Milestones and Gantt Charts.
Supply Chain
Manage your inventory flow with minimal human efforts and track the movement of goods until it reaches the doorsteps of your customers.
Human Resources
Streamline your entire hiring and employee management process from recruitment to holiday planning on auto-pilot.
Financials
Promote a productive online billing system and stay on top of your finances. Furnish your team with top-graded apps to manage your business transactions.
Product Management
Build product roadmaps, strategize, schedule the release dates, track the progress, and bring your ideas to life with no hassle.
Web Presence
Interact with your audience and strengthen your community using forums built from Apptivo and build rapport in a blink of an eye.
Applications Distribution Per Plans
For detailed feature level comparison, visit our pricing page.
All-In-One Mobile App
No more juggling between various apps. Increase your productivity and boost your client relationship by managing your Customers, Finances, and Support right from your pocket. Get all the following apps in one CRM, Invoices, Projects, Work Orders, Timesheets, Orders, Estimates, Help Desk, Expenses Reports. Read More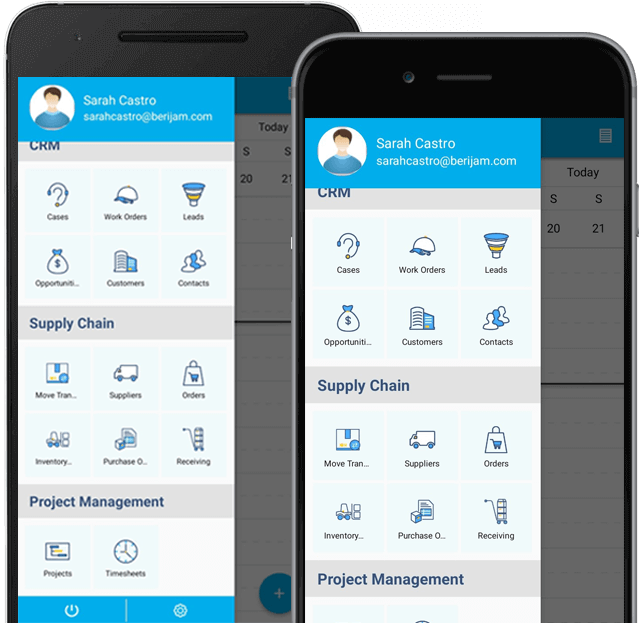 Why People Love Apptivo
First and foremost, customer service is awesome.
Eryn Swenson
The company culture is much more appreciative of a small business and will treat you with respect and dignity...
Garett Fitzpatrick
Terrific system, immensely scalable, a feature list that is endless...
William Anderson
Very easy to work with and fantastic, quick response on-line customer service chat.
Gary Best
I'm literally blown away. This is the answer we've all been looking for.
Michael Mazzeo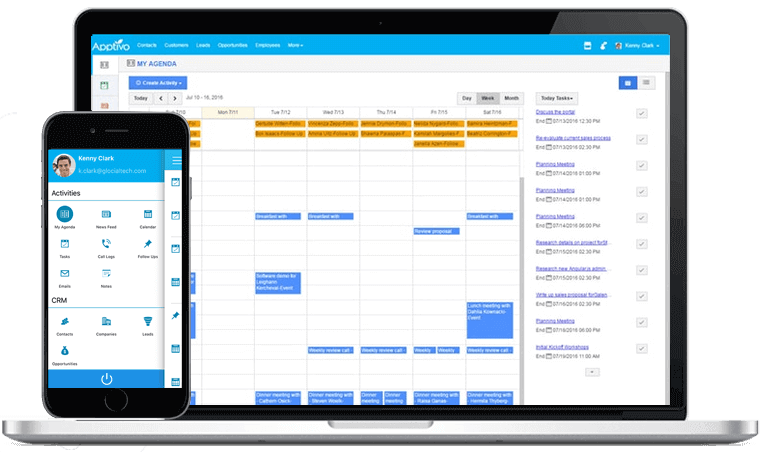 Start a Trial / Book Demo
Apptivo provides a FREE 30 Day trial to all its customer to play around with the product and get to know if it suits their business. Apptivo also provides a 1 to 1 demo session to explain how you can use Apptivo for your business.