On January 28, 2017 we released an update to all Apptivo customers, where you'll find a complete list of changes below. The key changes in this update include:
Cases "Duplicate" action
Projects app notifications
Complete Release Notes By App
CRM Updates:
Cases – Added "Duplicate" section to "Security Actions". Cases App permits the user to create a new case from an existing case by "Duplicate" action. In security actions, the user can give a privilege to the employees to access duplicate action in Cases app. The Employee who have a privilege for duplicating an action can use the "Duplicate" button on the overview page of the Cases app.
For instance: If the super user wants to give a privilege to the particular employee to accessing a duplicate action, will create privilege to the employee for that particular action using security actions.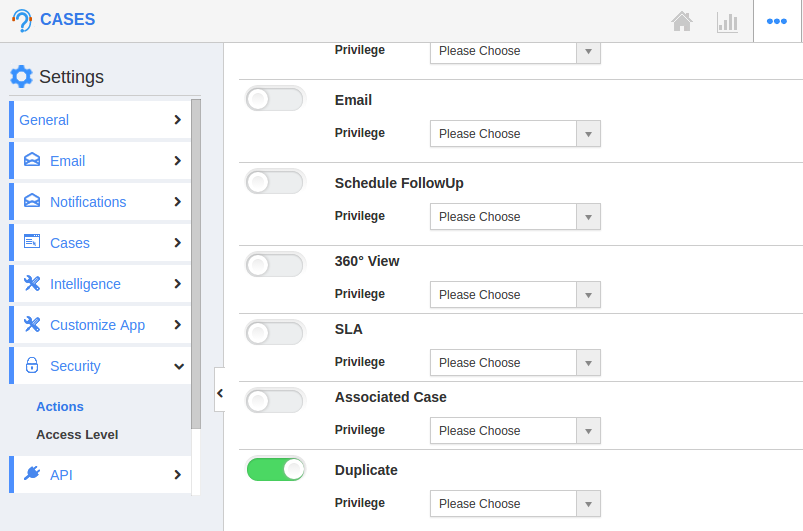 Project Management Updates:
Projects – Added "Project Updated" section to "Notifications". You will receive notifications about tasks in two ways: news feed & email feed. The news feed is enabled by default, and appears inside of Apptivo. Enabling the email feed for a notification will trigger an automated email to you (or the assignee).