Travel and tourism have been a significant part of everyone's life since the ancient period. When we skim through the pages of history, It should be noted that humans were initially nomads before they became settled in one place. They traveled from one place to another looking for food and shelter. This made them natural travelers who are capable of sustaining any environmental conditions. The development in science and technology gave rise to a distinct travel and tourism industry.
The travel and tourism industry is a developing industry. It goes hand in hand with the invention of new technologies. The development of new transports has extended the capabilities of the travel industry. Furthermore, the discovery of new places has made people curious to know what is ahead. For some people, it is very typical to go on a travel every year. Most of the time, people look out for a trustable travel agency to get their job done. Right from arranging transportation to hospitality and destination services, the travel agency is offering a complete package for their customers. In such cases, it is important for this industry to offer better customer service to bring in more customers and retain existing customers. By integrating their agency with a travel agency CRM, they can easily manage their operations without any hassle and avoid the trouble of making the customers unhappy.
In this blog, we will discuss in detail the evolution of the travel industry, find the answer for what is CRM in tourism industry?, and understand the benefits of a travel CRM. In short, we will explain how the best travel CRM like Apptivo will open a wide scope of opportunities for your business.
Evolution Of Travel Industry
The evolution of the travel industry is quite an interesting story. Since the prehistoric period, human beings traveled across the globe in search of food, territory, shelter, and escape from enemies. Initially, these travels were unorganized and had few participants. The most notable characteristic of this travel is that it was not for leisure. It was only during the Ancient period that humans started exploring the globe. Though it was initially confined to Europe and America, it later spread across the globe. The purpose of this travel was to trade, administrative reasons, and the exchange of culture. This also made people move from one place and relocate to another place. It could be a country or even a continent.
With the changing times, there were multiple purposes for travel. For instance, the industrial period saw a distinct shift in travel and tourism. The beginning of urbanization marked the mass migration of people to cities in search of better jobs. This also contributed to the development of railways and other automobiles that quickly became a mode of transportation.
Now, modern tourism is organized and involves an optimal number of participants. It is now considered a separate industry as it generates employment for a number of people both directly and indirectly. It has a vital role in improving the lifestyle of people. The travel industry, in general, achieves the purpose of not only tourism but also the generation of employment.
What Is A Travel CRM?
A Travel CRM (Customer Relationship Management) is software that helps travel and tourism companies to manage their customer relationships from a single cloud suite. The travel agency CRM assists in improving customer retention and increasing sales. The travel CRM software covers all the aspects of the travel and tourism industry. It includes travel agents, tour operators, hotels, activity managers, and destination service agents. The difference between a travel CRM and conventional CRM is that the former is designed specifically to focus more on offering modules that serve the purpose of the travel and tourism industry. The latter, on the other hand, provides generic customer relationship management services.
Picture this: You are a manager in a travel agency and your tourism services are not restricted to a single destination. Rather, it involves around ten destinations. As these destinations are very popular, there is continuous spurge of tourists from across the world. Hence, there are several competing travel agencies offering services to the same locations. Unless there is a proper plan of action, it is challenging to bring in customers and retain the existing ones. This is because each travel agency will have some offers and reviews that make them stand out from others. To sustain in this competitive environment, you require the right tools to have a strong foothold over your business. By signing up for the most popular CRM, you can smoothly handle all your customer relations. The best CRM tools have everything your business needs to keep them going and prevent any type of interruption. The advantage of travel CRM systems like Apptivo is that it gets your work done effortlessly.
Benefits Of CRM In Travel Industry
There are several benefits of CRM in the travel industry. Unlike the generic CRM that caters to fundamental CRM features, Apptivo is a customizable CRM Solution that enables businesses to personalize their CRM system according to their business purpose. Apptivo is the best travel CRM to provide top-notch customer service to your customers. The following section discusses the features available in Apptivo.
Lead Management
It is the right time to sign up for a travel CRM when you realize that there is no single source of lead or when you do not have a consistent sales process. Apptivo's travel agent CRM has a cloud of customer management applications that helps you to track the leads and have them converted to customers. Right from capturing a lead to qualifying them and further moving them through the sales pipeline, Apptivo has a complete solution that simplifies your sales process and simplifies the work of your sales teams. The conversion process includes minimal manual work and maximum automation.
Payment Collection Reminder
Payment tracking is a significant part of the travel and tourism industry. The travel CRM Software of Apptivo enables the travel agents to collect payments right from the cloud system and track the status of the payments of each customer separately. The separate database facility of Apptivo benefits the travel agents by enabling them to track every customer and their payments individually. Also, the agents can collect payments through different payment methods right from the Apptivo application.
Email Management
Understanding that the travel and tourism industry is susceptible to different shifts owing to seasons, weather, and other external factors, it is the responsibility of the travel agency or the guide to keep the customers informed on minute changes. An email management system can make your work easy. Apptivo's email management solution empowers the agents and customers to communicate without any trouble and track all the conversations directly from the application. The emails can also be synced with third-party email providers like Gmail, Yahoo, and other email providers for an exceptional flow of communication.
Advanced Reporting
Be it any industry – stats have a significant impact on calculating the current trends and speculating the sales forecasts. Likewise, the travel and tourism industry uses reports and dashboards to track their current performance, understand the conversion rate, goal completions, and predict future sales. Apptivo's vacation CRM has a detailed reporting system that provides separate reports on your leads, opportunities, and customers. With this, you can measure the performance of your sales and agents. The individual employee tracking facility leaves no stone unturned in tracking the agent's performance.
User Management
Booking management is very crucial to avoid double bookings and booking on busy days. To avert this, an efficient booking system can enhance the profitability of the travel agent. When there is a streamlined travel agent CRM, the agents can neatly manage all the bookings, check their calendars for availability, and ensure accurate delivery of services. Also, the agents using travel CRM software can track the previous bookings of a customer directly from their individual profile. With this, the agent can understand the loyalty of the customers and their preferred destinations. This user management system also assists in sending target emails based on their preferences.
Alerts & Notifications
Customers appreciate it when they get reminders and alerts on any updates related to their services. The use of CRM in the travel industry creates a wider scope of implementing automation. The travel CRM systems can now send automatic notifications to customers on any action related to their account. It doesn't end there. The employees and their managers also receive emails and news feeds on any action related to their customer's accounts. This ensures smart management and prevents focus on reduntant tasks.
Conclusion
The travel and tourism industry is a booming sector. As the people are returning to normalcy after the pandemic, they would look forward to doing the traveling. It is a necessity for the travel agencies to be prepared to face all the challenges that are posed to them owing to the aftermath of the pandemic. Apptivo is the best travel CRM that empowers travel agents to track the complete travel itinerary of each customer from a single cloud system.
Also, Read
Role Of CRM In Travel And Tourism Industry
was last modified:
October 29th, 2021
by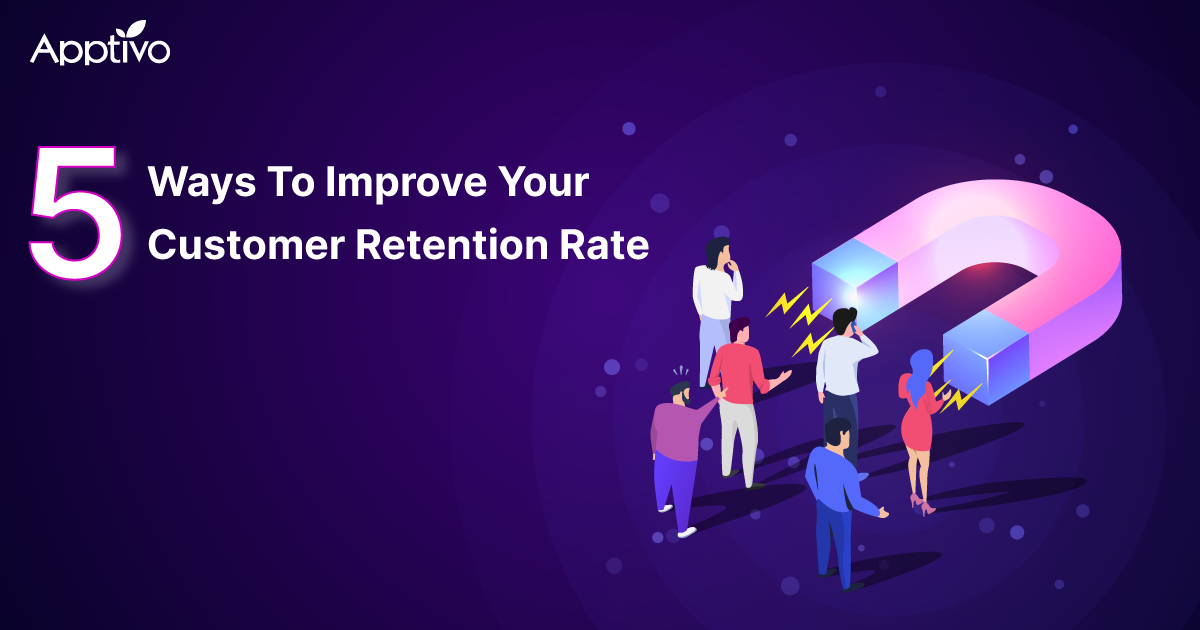 5 Ways To Improve Your Customer Retention Rate
As quoted by Shep Hyken, "A brand is defined by the customer's experience. The experience is delivered by the employees"
Read more

→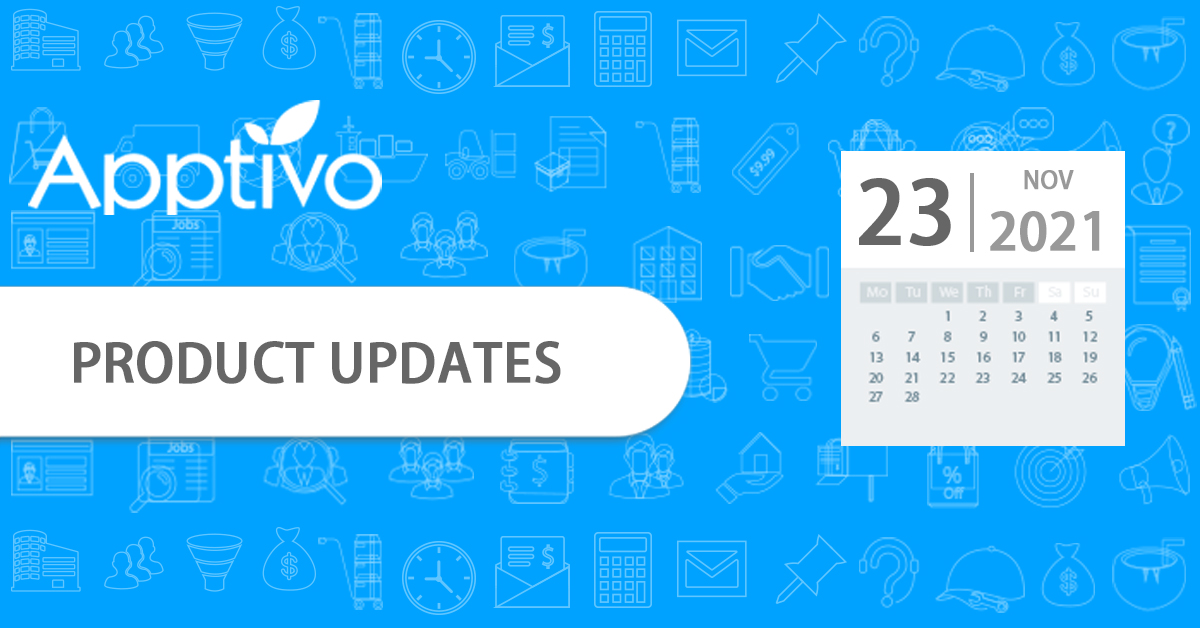 Apptivo Product Updates as of November 23, 2021
Welcome to Apptivo's most recent product updates. At Apptivo, we are always updating our solution to enhance the customer experience and bring the newest and best functionality to fulfill the organizational goals
Read more

→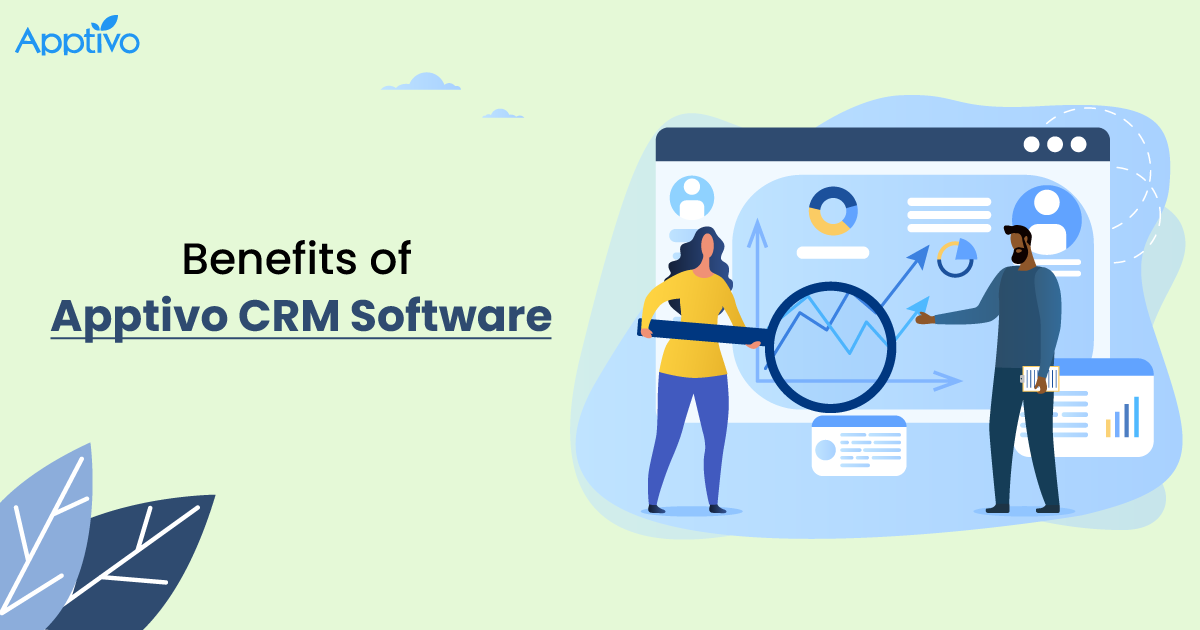 Benefits Of Apptivo CRM Software
Are you finding it challenging to manage your customer relations? Are you looking to switch to CRM Software? Are you unhappy with your current CRM platform? Then, this blog is a must-read for you and your organization. Wondering why? Well! This blog walks you through the evolution of Apptivo and how Apptivo CRM solutions have the potential to bring a huge difference to your business
Read more

→