Loyalty Management
was last modified:
December 1st, 2022
by
Apptivo Loyalty Management App
Loyalty Management
Apptivo Loyalty Management, a part of Marketing technique is intended to encourage customers to keep on shopping at or utilize the administration of business related with each program. It allows you to create Campaigns and is integrated with Customers and Distributors App.
Application Features
Not only to your customers, award bonuses to Distributors for participating in Loyalty programs by setting up a bonus criteria and reward type.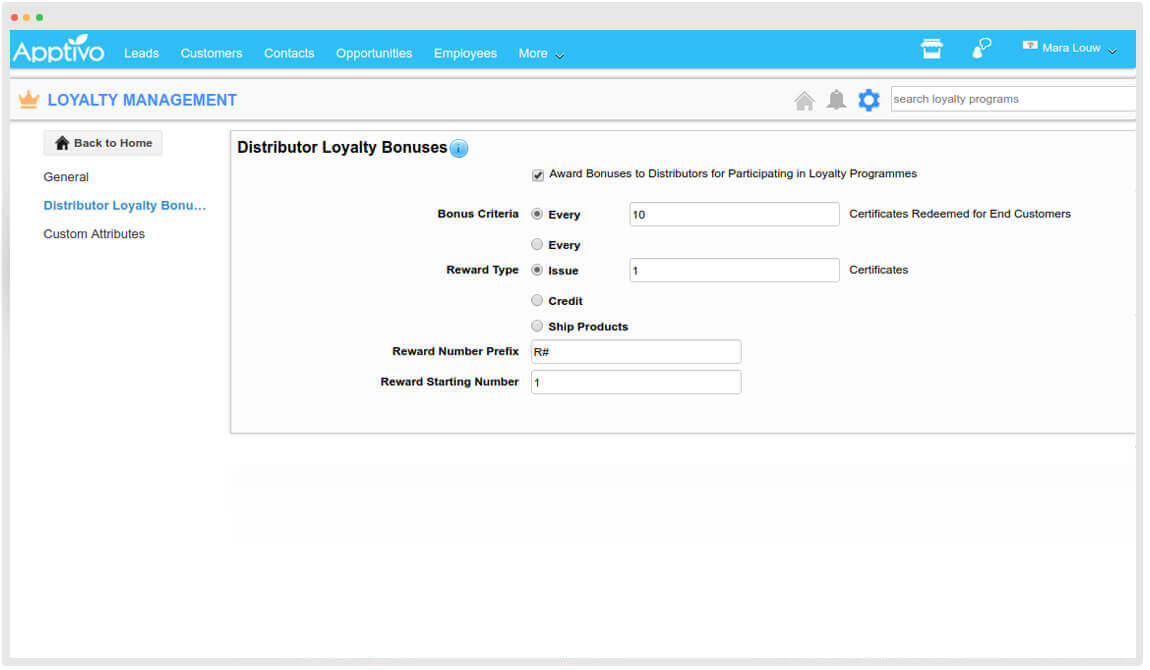 Generate an automatically incremented numeric counter which helps you to easily identify and search each record in the App.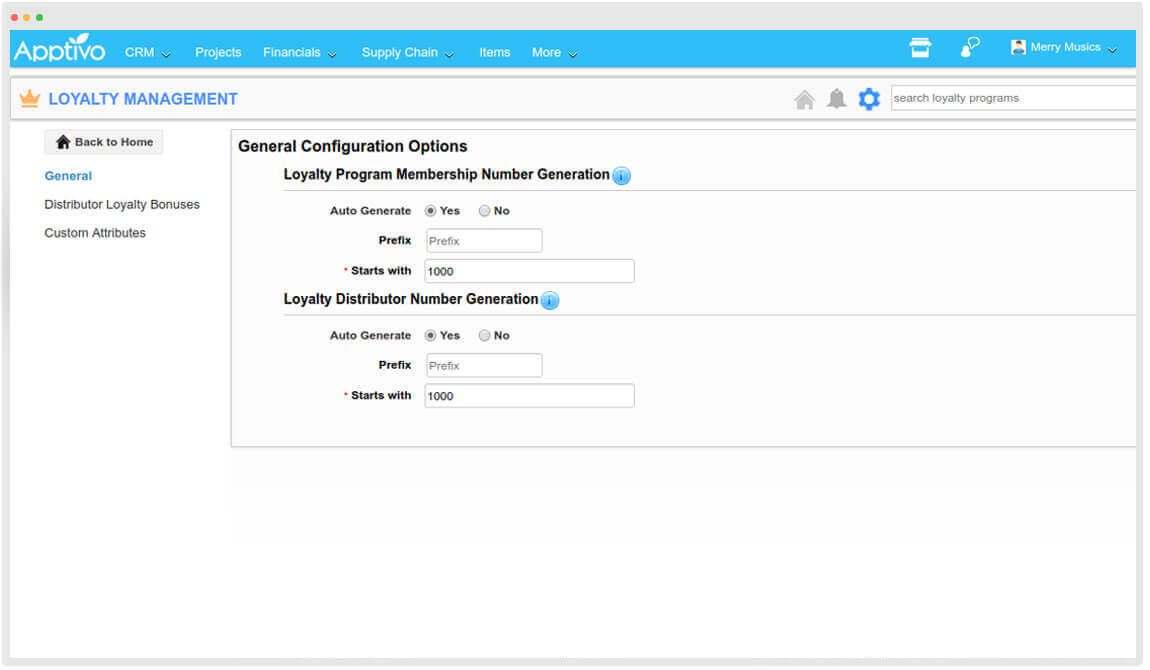 Customize and give a new refresh to your Loyalty App over existing layout. Upload a logo for your loyalty program and set up your own views.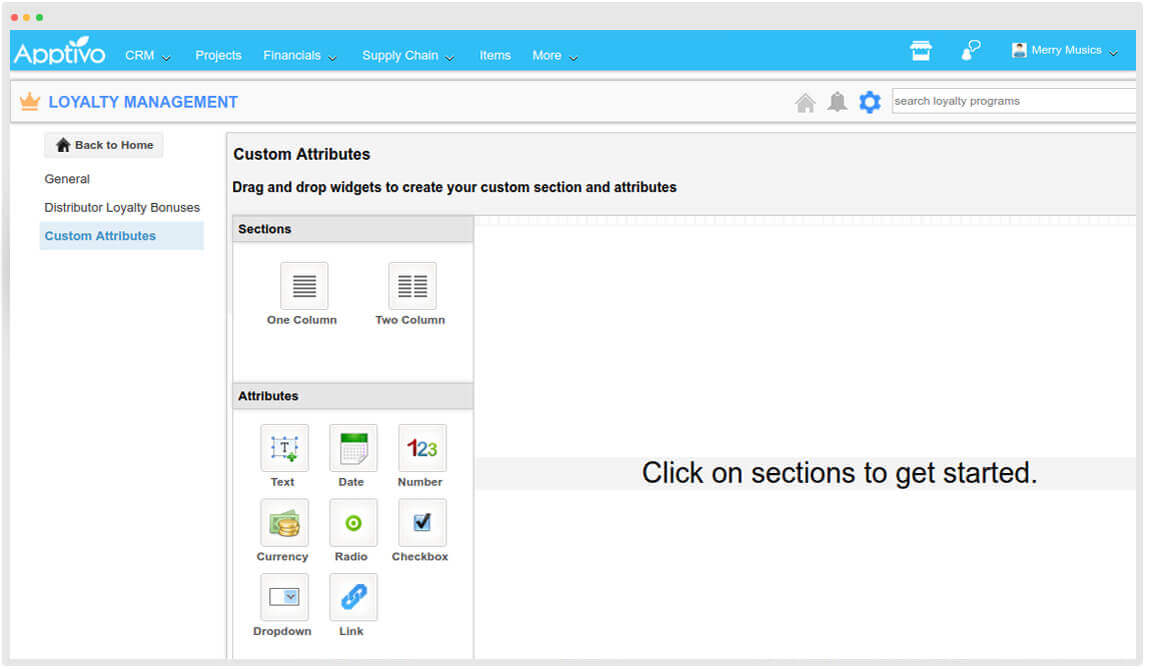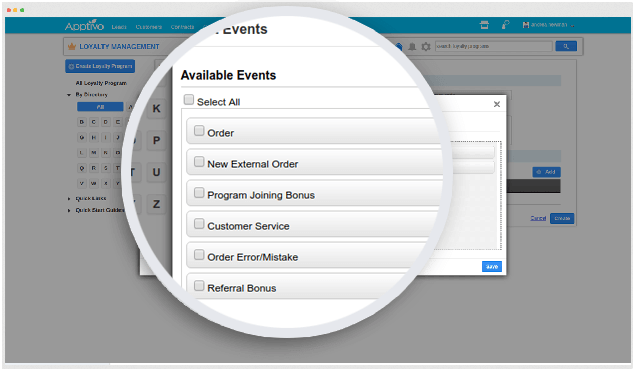 Beget Loyalty Program
Begin your loyalty management by creating a program with needed points. Add your events required for program and empower coupon to provide to customers.
Integrated Applications
Loyalty Management App integrates seamlessly with the following applications

Loyalty Management     Customers
With the Customers App and Loyalty Management application, you can create customer rewards program, making your customers happier. Learn More about Customers App
This Application is available in
Start a Trial / Book Demo
Apptivo provides a FREE 30 Day trial to all its customer to play around with the product and get to know if it suits their business. Apptivo also provides a 1 to 1 demo session to explain how you can use Apptivo for your business.