Travel & Hospitality
Discover how Apptivo helps Travel and Hospitality businesses to deliver extraordinary customer experience and succeed.
How Apptivo Stands Out From The Pack

Streamline business operation
Apptivo's robust and instinctive business management solutions for hospitality industry helps streamline multiple-business operations as well as offer the right mix of smart tools to help boost productivity and profitability, and manage growth.

Better customer satisfaction
The hospitality industry revolves around the customer and it's not just enough to manage them in a CRM software. Apptivo CRM for hospitality industry helps keep track of the customer communications and honor customer commitments to make sure they are taken care of.

Grow your client customer base
Analyze current customers to uncover relationships and key influencers that work your business with advanced reports in Apptivo. Then, create marketing campaigns, newsletters, and email blasts using Apptivo Campaigns apps and keep your customers coming and find new customers.

All-in-one Solution
The hospitality industry comprises a broad category of fields such as employees, customers, finances, work shifts etc. With Apptivo's integrated suite of business apps, you can manage everything from one screen.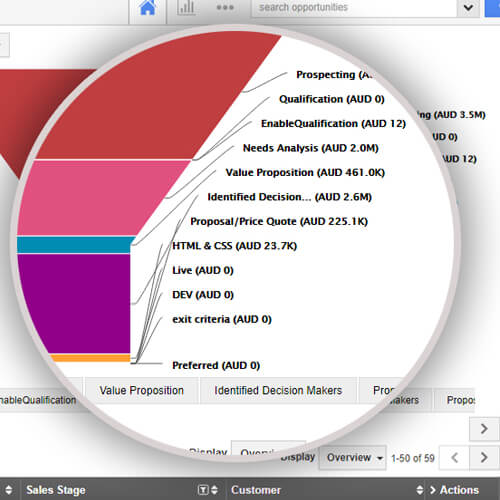 Advanced analytics and comprehensive reports
For ages, analytics in hospitality always meant complicated calculation and grouping. With so many channels and unplanned walk-ins it is an uphill task for businesses to render reports that they could trust.
To tackle this, Apptivo CRM for hospitality management helps in generating a clear picture of your sales performance, revenue generating areas and other stats. With these information available in a single click you can start focusing on the area where your business needs most attention to and make smart decision to take you business to the next level.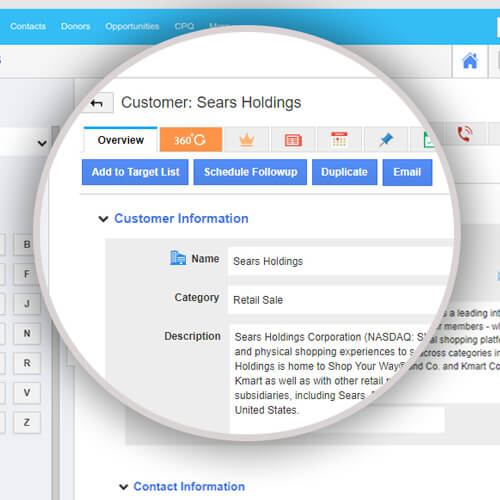 Know your customers better
With the hospitality industry growing faster than ever, the competition to satisfy and retain customers has increased as well.
A well-grounded CRM program should be built to capture each customer interactions, transactions, and help in identifying the most frequent and valued customers. With Apptivo CRM in-place businesses can generate high-quality consumer info for services and promotion activities. This holistic 360 Degree view furnishes hotels with better opportunities to up-sell, cross-sell, and build overall rapport.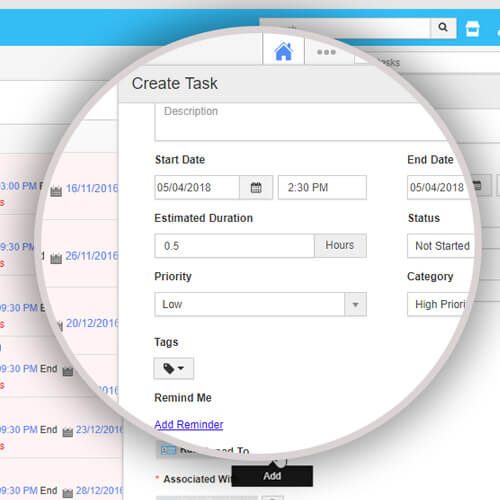 Better check-ins with your employees
Managing employees is one of the challenging task that any industry. It is so challenging it is almost safe to say it is an organized chaos with employee shifts, schedules, uninformed absenteeism etc.
For any establishment to perform well, it depends on the output of its employees. And what better way to efficiently manage employees than with Apptivo Employees app. Everything from employee shifts, work hours, remarks can be managed and recorded in the Employees app.
What Apptivo CRM brings to the table?

Easy data
Easy data structuring with one centralized hub to manage all your customers from different branches.

Increase customer
Increase customer loyalty and experience using customer information analysis.

Integrated
One integrated platform to manage all your employees, customers, and other needs, if the need arises.
As you can see there are numerous benefits to introducing Apptivo in the Travel & Hospitality industry. Along with improving customer satisfaction, employers can avoid the situation of being short staffed or overworking employees, and make informed business decisions.
Apptivo Apps for Hospitality Industry
Trusted by businesses around the world
Why People Love Apptivo
First and foremost, customer service is awesome.

Eryn Swenson
The company culture is much more appreciative of a small business and will treat you with respect and dignity...

Garett Fitzpatrick
Terrific system, immensely scalable, a feature list that is endless...

William Anderson
Very easy to work with and fantastic, quick response on-line customer service chat.

Gary Best
I'm literally blown away. This is the answer we've all been looking for.

Michael Mazzeo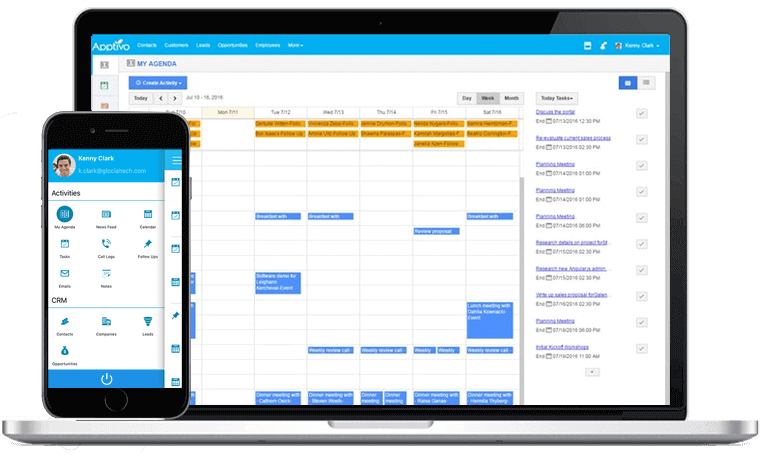 Start a Trial / Book Demo
Apptivo provides a FREE 30 Day trial to all its customer to play around with the product and get to know if it suits their business. Apptivo also offers a 1 to 1 demo session to explain how you can use Apptivo for your business.