Retail & Wholesale
Discover how Apptivo helps Retail & Wholesale businesses to deliver extraordinary customer experience and succeed.
How Apptivo Stands Out From The Pack

Extensive and Exceptional Support
With never-ending customer requests and interactions are a part of the retail industry. To stay on top of customer needs and be service ready Apptivo has Not 1, not 2 but 5 weapons in our arsenal 24*7 ready to help whenever you need us. Live Chat, Email, Phone, User Guides, and FAQs.

All-in-one Solution
The retail industry comprises a broad category of fields such as employees, customers, finances, inventory etc. With Apptivo's integrated suite of business apps, you can manage everything from one screen.

Infinite customizations
Customize dashboard, modules, add functionalities to make Apptivo work the way you want to. With custom filters, views, and fields, decide how and what data you see at any given time.

Integrations
Moving to a new software doesn't necessarily mean that you have to ditch your old ones. Apptivo allows you to connect with more than 60+ apps directly and indirectly. G Suite, Outlook 365, Zapier, PieSync, Slack etc.,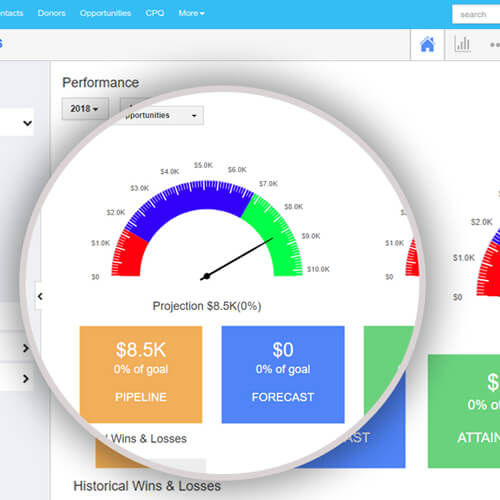 Accurate promotions using advanced analytics
Handling customers are one of the hectic tasks that retail industry has to go through on a daily basis. However, it does not go in vain! The amount of data you gather using a CRM system lets you not only target a market segment with promotions that appeal to its members but also to target individual customers.
With Apptivo in place, you could segment customer information based on preferences and demographic data using advanced analytics and reports. In this way, Apptivo CRM reduces promotions that are of no interest to the recipient and increases the relevance of ads you put out.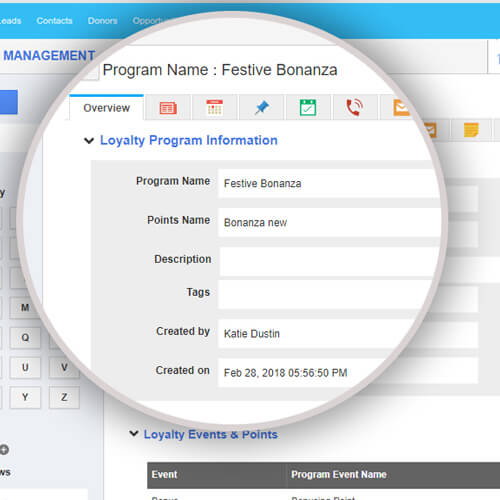 Increased customer retention
One of the obvious goals for any CRM system is to increase the customer retention rate by serving them in a more focused and convenient way in addition to acquiring new customers.
One well known and effective way to keep your customers coming back is to implement customer loyalty programs. Since Apptivo CRM already track purchases, you can issue reward points and bonuses to keep valuable customers with no fuss.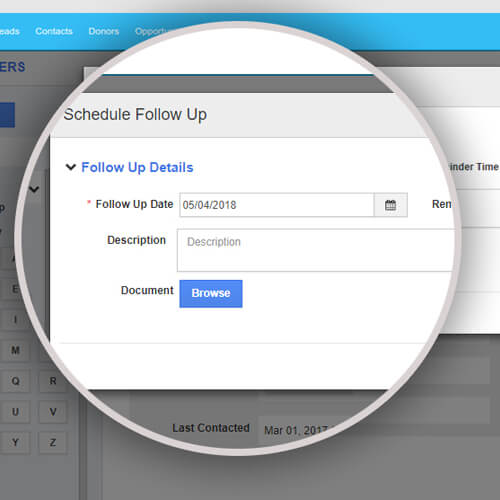 Give the royal treatment!
Apptivo CRM stores all the customer information and profile like their interests, feedback, purchases, business cards, contact information. This helps in recording all the history of a customer so you know each one of them individually and you know who are your regular customers and what are their needs.
In Apptivo CRM, customer information is stored in Customers app which helps you in for seeing the demands and getting better business and makes the customers' experience better at your store.
What Apptivo CRM brings to the table?

Easy data
Easy data structuring with one centralized hub to manage all your customers from different branches.

Increase customer
Increase customer loyalty and experience using customer information analysis.

Integrated
One integrated platform to manage all your employees, customers, and other needs, if the need arises.
As you can see there are numerous benefits to introducing Apptivo in the Retail & Wholesale industry. Along with improving customer satisfaction, employers can avoid the situation of being short staffed or overworking employees, and make informed business decisions.
Apptivo Apps for Retail Industry
Trusted by businesses around the world
Why People Love Apptivo
First and foremost, customer service is awesome.

Eryn Swenson
The company culture is much more appreciative of a small business and will treat you with respect and dignity...

Garett Fitzpatrick
Terrific system, immensely scalable, a feature list that is endless...

William Anderson
Very easy to work with and fantastic, quick response on-line customer service chat.

Gary Best
I'm literally blown away. This is the answer we've all been looking for.

Michael Mazzeo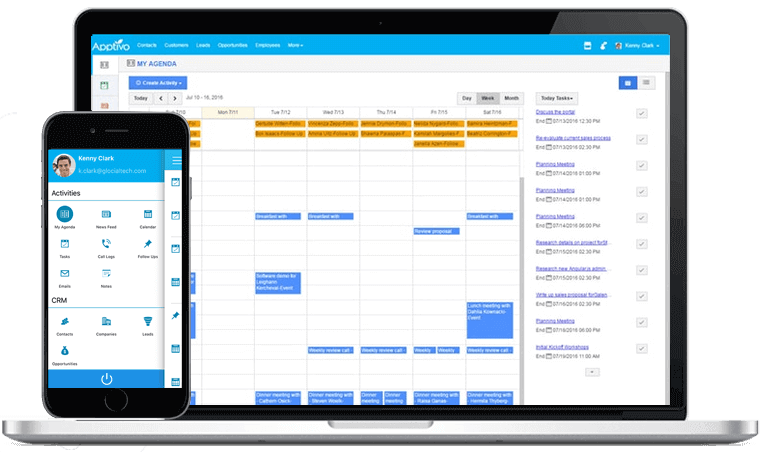 Start a Trial / Book Demo
Apptivo provides a FREE 30 Day trial to all its customer to play around with the product and get to know if it suits their business. Apptivo also offers a 1 to 1 demo session to explain how you can use Apptivo for your business.