CRM Software that makes selling easy
Empowering businesses to scale faster with a simple, powerful & affordable CRM
30-day Free Trial
No Credit Card Required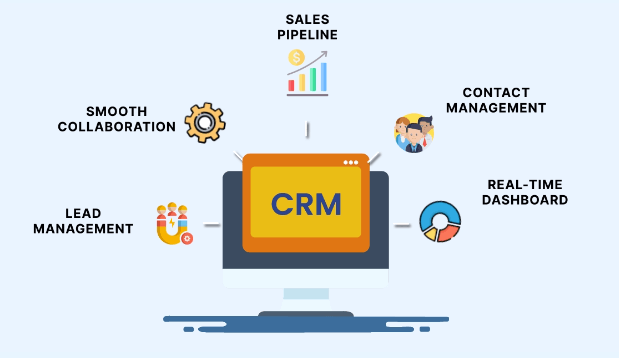 Key Clients
---
Trusted by 200,000+ businesses
The complete CRM solution package
---
A comprehensive CRM platform built with dedication to grow your business.
Powerful sales force automation software for efficient sales cycle
---
Apptivo automates sales tasks and empowers the sales team to send more emails, manage and close more deals with fewer efforts.
Apptivo CRM Software features that Skyrocket your sales
---
The Ultimate List of CRM features that your business needs
---
Email to leads
Generate and manage leads hands down through a Client Management System in your business. Lead generation via email plays a pivotal role in your Business Marketing Strategy. Get the most out of your apptivo CRM email marketing to collect leads right from your emails.
Activity Tracking
Manage your day to day routine tasks and activities with activity tracking software. Your team members don't fall behind because they get a complete overview of their notes, email, document management, reminders, calls, meetings and follow-ups that simplifies the workflow efficiently.
Email sequencing
Apptivo email sequencing bids adieu to the traditional way of sending mails to your prospects by their response time, thus preventing you from missing on customer follow-ups from the loop. You can easily convert prospects to customers with email sequencing that enables automated CTA.
See What Our Customers Are Saying
---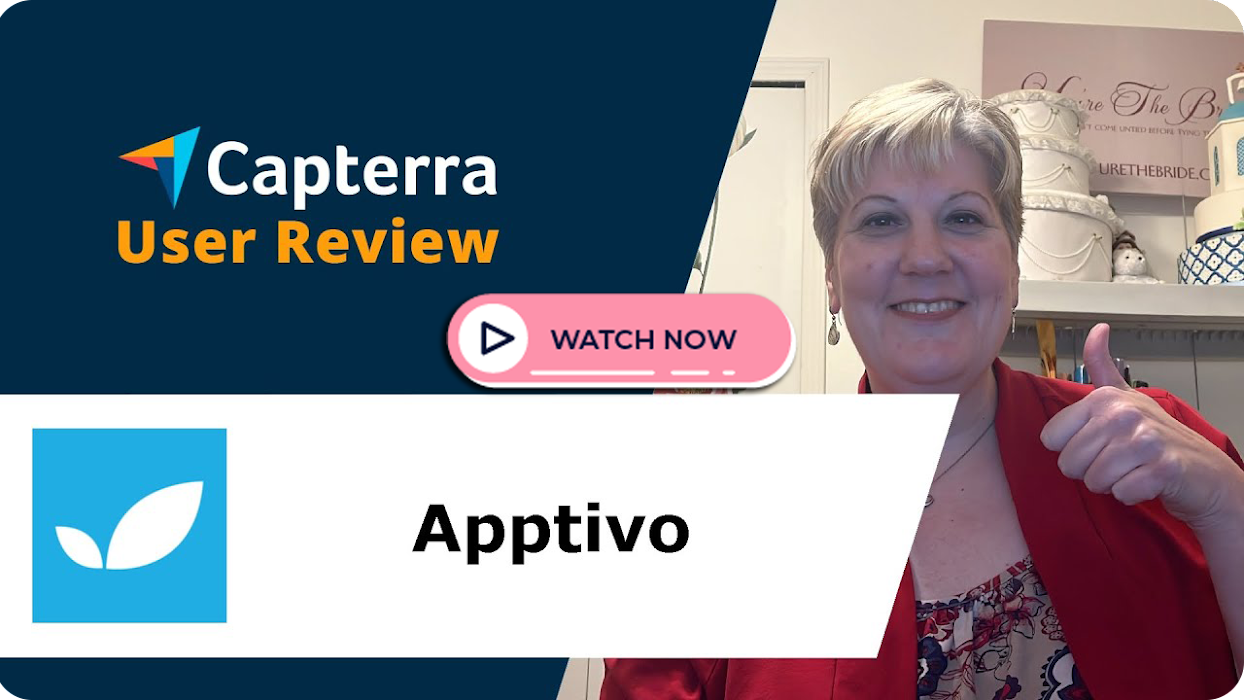 Tracie M.
Wedding Planner
Event services
Apptivo is THE Best CRM Software System Available!!
Outstanding! This is the fourth CRM implementation that I have administered in my career and it was by far the simplest and smoothest process with the greatest customization and functionality!
Don L.IN
Cheif Revenue Officer
Precision Machine & Manufacturing
Apptivo's Onboarding Team team has been outstanding
Apptivo's Onboarding Team team has been outstanding and continues to be great partners as we tweak the implementation. Apptivo and team were patient and supportive through the entire set up and continue to extend their support whenever needed.
MALLARD OWEN
Chief Operating Officer
123Junk
Apptivo is a user-friendly , intuitive all in one solution
Apptivo is a user-friendly , intuitive all in one solution that can be tailored to the business needs and requirements. The software offers flexibility with multiple options for customization and integrations.
CHERYL BABASHOFF
Consultant
Yellowscope
Customers love our
Award

winning software!

Integrate With Your Favorite Apps
---

Pricing
---
Lite
$10/MO
Per user/Billed Monthly
18 Apps
100 Custom Fields Per App
25 Workflows
8 Custom Dashboards
3rd Party Service Integration
24x7 Support
Premium
$15/MO
Per user/Billed Monthly
46 Apps
250 Custom Fields Per App
75 Workflows
25 Custom Dashboards
3rd Party Service Integration
24x7 Support
Ultimate
$25/MO
Per user/Billed Monthly
57 Apps
350 Custom Fields Per App
150 Workflows
50 Custom Dashboards
3rd Party Service Integration
24x7 Support
Apptivo offers solutions to grow your business, Get started now!
30-day Free Trial
No Credit Card Required
Frequently asked questions
---
CRM 101: THE BASICS OF CRM SOFTWARE EXPLAINED
What is Customer Relationship Management (CRM)?
Customer Relationship Management (CRM) is at the forefront of a business plan that manages customer interactions and analyses data by leveraging modern technologies and optimized processes. Its primary goal is to build solid connections with customers by providing personalized experiences and outstanding service. CRM enables firms to optimize their sales, marketing, and customer support efforts by combining customer data from several touchpoints.
What is CRM software?
CRM stands for customer relationship management. A CRM software helps businesses manage and track all the information and interactions necessary to nurture and build customer relationships. You can replace the spreadsheets and other traditional databases with the CRM technology that packs all the data that your business needs in one centralized platform.
What is CRM software used for?
CRM software is not just an address book. It helps maximize the sales efforts and build communication. You can use a CRM solution to empower your teams to build in more effective relationships and provide superior customer experiences from start to finish. With CRM, you can expedite the growth of your business in an impeccable manner.
What is the best sales CRM software?
Apptivo is an easy to use, yet a powerful sales CRM software that suits your business. Apptivo manages all the touchpoints with the leads and customers throughout the sales cycle. You can gather in depth sales insights from the sales pipeline and sales funnel which will help you plan your sales efforts, thereby maximizing the conversion rates and boosting the sales numbers.
What is the best CRM software for small businesses?
Apptivo is undoubtedly the best small business CRM software. The biggest objective for the small businesses is to grow and expand. A full fledged CRM like apptivo will manage your contacts, organize your leads and automate the workflow letting you concentrate on devising strategies and nurturing relationships. A small business can streamline their productivity with apptivo in an efficient manner.
Which CRM to choose?
You need to identify your key requirements and needs while choosing a CRM system. Also, choose a CRM that offers flexibility, accessibility and data security. You also need to have a close look on the features and the implementation procedures. Remember, A CRM system should solve your business problems, and not be a problem itself.
How does CRM work?
A CRM works by tracking the customer interactions from various touchpoints and provides you easy data accessibility. It also automates repetitive tasks, sets reminders for events, lets you follow up on activities and efficiently manage the sales and marketing activities. Thus it is a comprehensive package of functionalities that lets you grow your business in a prodigious way.
What is the best CRM software?
Apptivo is the best CRM software available in the market.You can manage customer relationships and increase your conversions with Apptivo CRM. It is an incredible tool that offers end to end functionality to scale your business. You can experience the outstanding features, automation of workflow and easy customization with flexible capabilities to simplify your business operations.
What is a CRM solution?
CRM solution is a centralized platform that connects multiple teams in an organization, helps you manage information, build communication, collaborate tasks, organizes your routine activities and measures your KPIs. - All in one cohesive solution.
Why does business need CRM?
The business will have different needs and expectations in order to invest in a CRM solution. A business might require CRM to improve the churn rate, manage customer relationships, refine the sales process, boost up the marketing campaign, for effective lead generation and much more. Each business irrespective of size and type can reap benefits by employing a business CRM.
What to look for in a CRM solution?
In order to be successful, you need to employ the best CRM solution. Before picking one, you need to analyze a list of CRM solutions available in the market. Always look for solutions that offer automation, collaboration, integration, data accessibility, data security, mobility, customization and cloud-based.