Lead Tracking Software
Leads App manages all business and sales leads. The initial sales process is to make a qualified lead and intrude those into a sales pipeline.
A lead is just the first stage of sales process which provides the ability to segment the more valuable activities, and track them in a different location
Leads App comes with many other apps to run business that is, all apps are deeply integrated which communicate with one another. The qualified leads can be converted as contact, customer and/or opportunity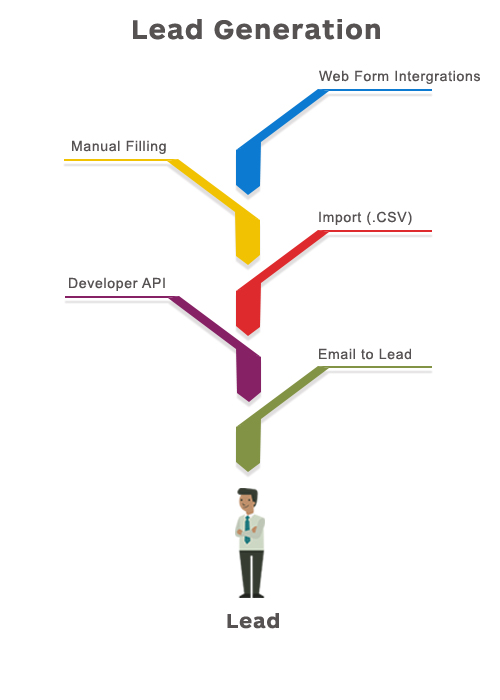 Collecting Leads
Collecting of leads is to get consumers interest toward purchasing products or services. Apptivo provides a wide variety of sources which includes campaigns, call log, Email and and still more, also includes various methods for getting leads from a webform Integration, Manual filling, Import, Email to Lead, Developer ApI.
Webform Integration - Use Google Forms to create customized forms that can be used to collect lead from interested prospects visiting that website
Manual filling - Entering the information of the lead manually in the creation page of the lead.
Import - Pre-existing data of your leads are uploaded into Apptivo with a little effort and using this option Which supports CSV files only.
Developer API - An HTTP-based programming interface that allows developers to interact with the Apptivo platform to extend and enhance its functionality by using "getCasesConfigData" method to get all the configuration data like Lead statuses, lead sources, lead ranks and etc and the final output of all lead configuration will be in with JSON format.
Email to Lead - Innovative solution captures emails sent to the authenticated email address so a lead will be collected with email information, helping to get new sales via more revenue.
Assigning Leads
Leads can be assigned to the employee or sales Rep in order to focus on the lead throughout the business. Leads are assigned to sales persons based on leads territory, leads from email, and for other specific activities.
Activities to Make a Lead Qualified
Taking up with further Phone calls, Emails, online demo, Follow Ups, meeting with the lead is essential process of the sales Rep progress. Also documents and notes can be added to the leads for preparation of proposal and further proceedings. From this stage separates the sales Rep makes the general inquiries that are entered into Apptivo CRM.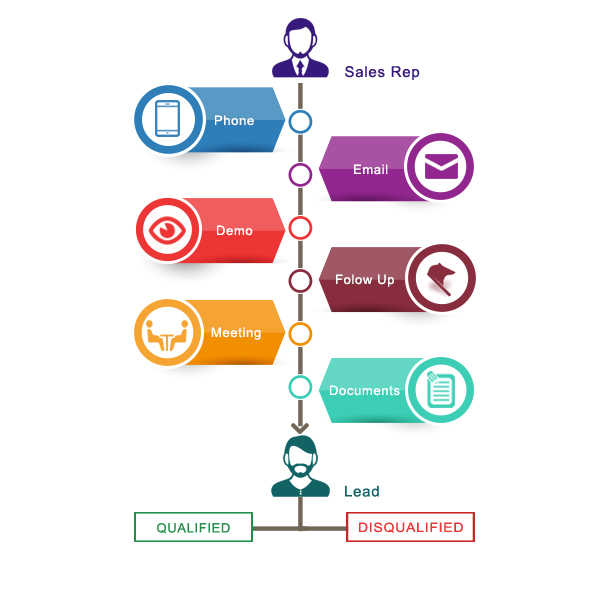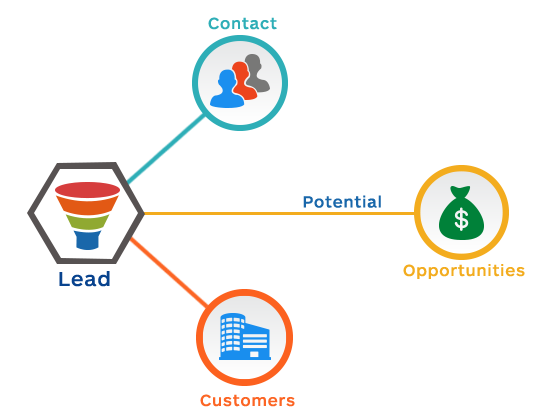 Qualified Lead to Conversion
When the Business opportunity is enhanced through the above process, it's time to convert the qualified lead into a customer, contact and opportunity. This conversion feature allows to read all the field values. The conversion of lead into a customer makes it possible to achieve the aims of the business, as a lead convert into a customer, the standard and custom fields are automatically stored into the customer App. Same conversion process is made in contacts and opportunities App. Once the sales cycles is done, leads sales process is complete.
"We've looked at many CRM solutions, and none were as fast and easy."
Which solution is right for you?
CONTACT MANAGER
A simple online CRM system to store contacts, reminders, files, and communication history.

If your business grows and you need more apps, feel free to add them from the App Store at anytime.
SALES TRACKING
Manage your sales pipeline, stay on top of employee activities, and close more deals.
CRM & Billing
Track your sales and easily convert them into invoices to get paid quickly!