Develop reports collaboratively to visually analyze the insightful reports for forthcoming decision making.
CRM provides various standardized reports for the users benefit under General and sales category . These reports are fetched across all modules of CRM. Users can collectively share the reports using interactive interface.

An activity report provides a technical spreadsheet of a common activity associated with apps. It provides users to view which activity was performed when and with what application.
Leads Activity Report
Here Leads activity reports allows user to get reports based on their required duration for specific type. This specific report details the progress of lead type and shall contain the information required for respective lead type. This report is very much useful for record keeping all the leads activities for the particular duration. You can also set schedules for emailing reports by using export option in .xls format.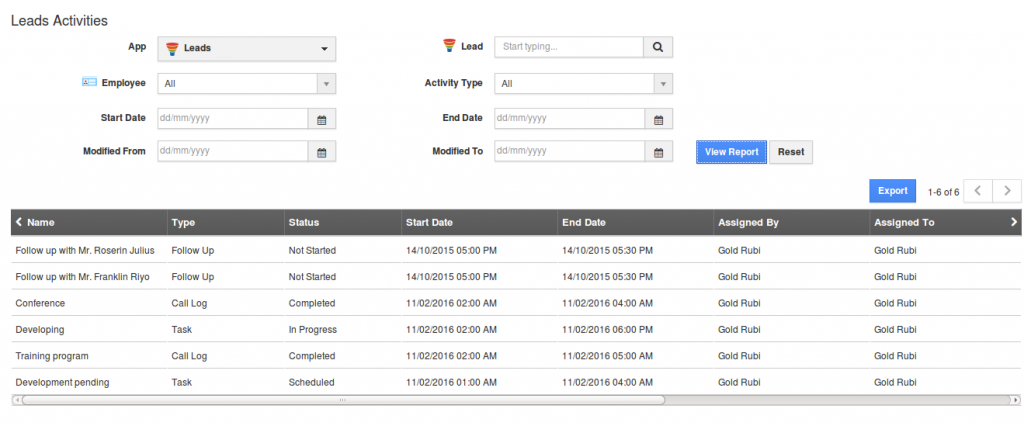 Opportunities Activity Report
Opportunities in CRM has many standard default reports, to view the activities associated with particular opportunities.This includes the ability for users to generate reports that provide a breakdown of things such as what percentage of opportunities are converted, or what the total sales of a specific employee, team or individual. Users can easily create sales funnels, gauge their sales team performance to know their win/loss rates. These features enable to have a prediction on future sales and also a review on sales occurred in the past.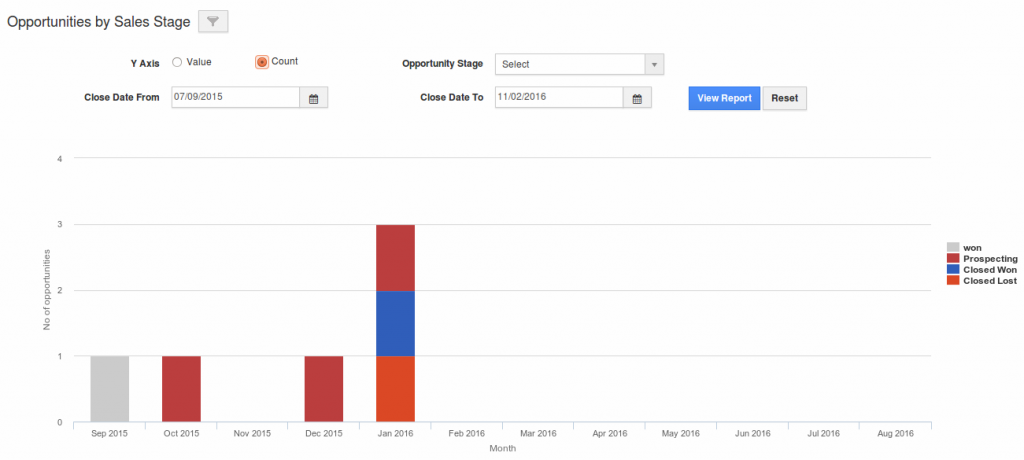 Sales stage report helps user to maintain the details of all their leads which are future potential opportunities. This report allows user to create and customize opportunities with the sales stage. Customizable visual representation make users to view the sales stages as per their choice of chart color.
"We've looked at many CRM solutions, and none were as fast and easy."
Which solution is right for you?
CONTACT MANAGER
A simple online CRM system to store contacts, reminders, files, and communication history.

If your business grows and you need more apps, feel free to add them from the App Store at anytime.
SALES TRACKING
Manage your sales pipeline, stay on top of employee activities, and close more deals.
CRM & Billing
Track your sales and easily convert them into invoices to get paid quickly!