Xero
Integration


About Xero
Xero is a New Zealand-based software company that develops cloud-based accounting software for small and medium-sized businesses. Xero is friendly and usable and collates only top rank features that help close important accounting gaps.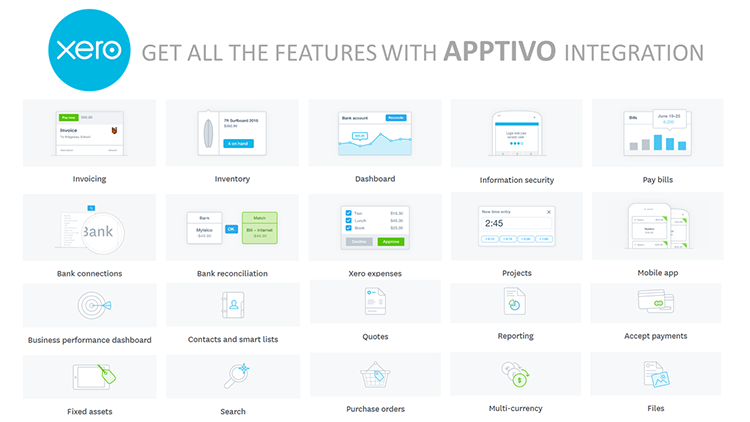 Overview
Switch to smart accounting with Apptivo-Xero integration to manage invoicing, bank reconciliation, bookkeeping & more.
Benefits
Sync accounts from Xero to Apptivo.
Sync all your Invoices, Supplier Invoices, and Purchase Orders created in Apptivo to Xero instantly.
Advanced financial reports: Generate advanced financial report in Xero.
Auto-tax update: While creating invoices, sync taxes from Xero automatically.
With Apptivo-Xero integration, you can:
Get your taxes automatically synced. One less thing to worry about.
Handle everything from one place by syncing Invoices, Supplier invoices, and Purchase orders.
Manage your customers and accounting for one centralized solution.
Requirements
FAQ & User Guide