Message templates are customized email messages that you can send to your customers. This is the common feature found in all apps. Message templates can be used with any email sent from Apptivo, and they are also used for auto-reminders.
Creating a message template
Template name

The template name defines the name of the message, and this name you will use when sending messages from Apps.
Subject

The subject field is where you can define the default subject line for this message. Although you can over-write this when sending emails.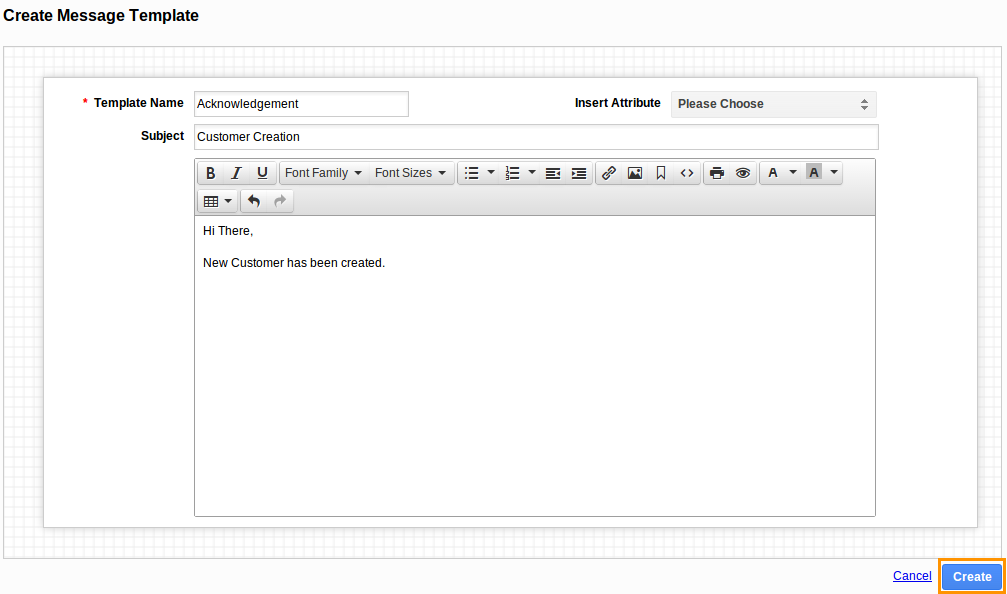 Message

The content of the message can be defined in several different formats. The most common is HTML as it allows for the most flexibility in terms of display. You are provided with more format text options.
Insert Attribute
This allows you to insert your object information into the message template. The insert attributes includes object information and also your custom fields.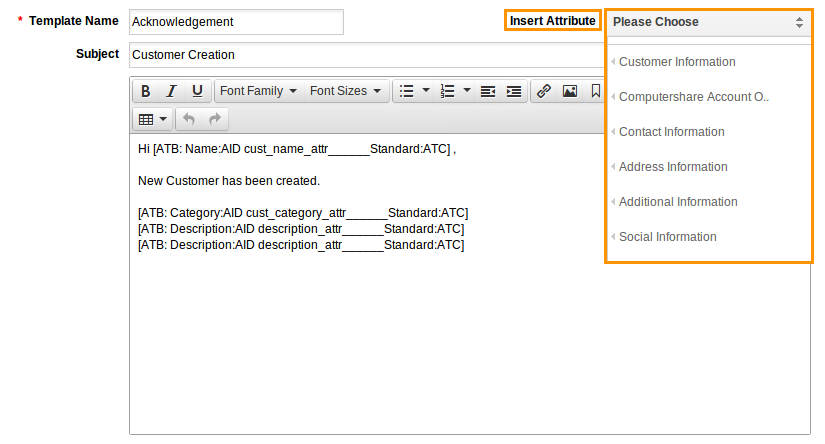 Insert Image
This allows you to insert your image into the message template. In order to include an image within the source code, you'll first need to upload onto some location in the web.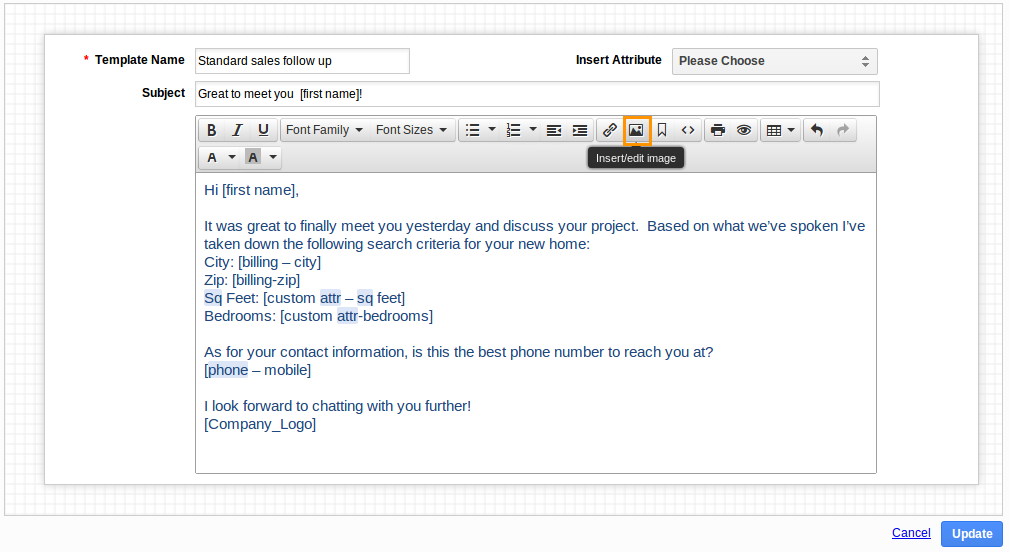 For Instance:



In Customers App, while sending email; select a preferred template. You can view the content auto populated.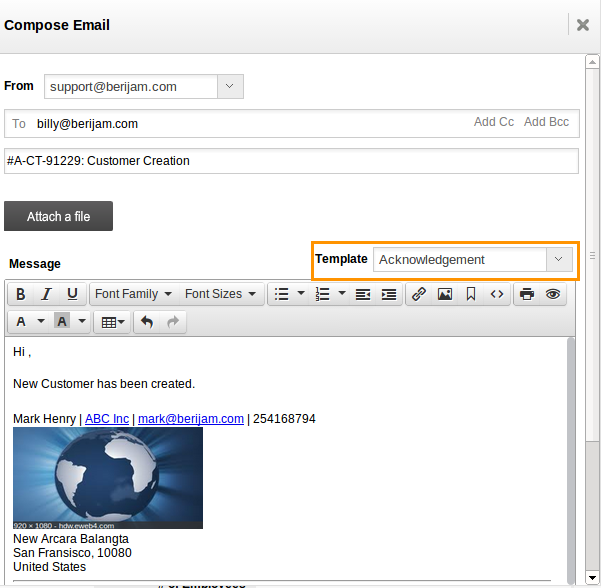 CRM
Financials
Project Management
Human Resources
Product Management
Supply Chain